While I enjoy all kinds of cuisine, I could literally eat Mexican food for every meal! Living in Hendricks County actually makes that endeavor feasible given the numerous quality Mexican restaurants to choose from.
If I took a poll of just my family and friends, I guarantee there would not be a consensus as to which Mexican restaurant in Hendricks County is THE BEST.  As I said, there are plenty of great options from, Brownsburg to Danville and everywhere in between, and everyone has his/her own criteria for what makes a Mexican restaurant top-notch. 
These are the four main criteria I use to determine if a Mexican restaurant makes it onto my rotating list of dining establishments:
Excellent chips and salsa
Tasty margaritas
Festive atmosphere
Wide array of appetizing, large-portioned meals
Even with my extensive research and stringent criteria, it's too difficult to pick my favorite Mexican restaurant in Hendricks County! But I will share a few that are at the top of my list, and I encourage you to make the rounds and do your own taste tasting.
Iguanas in Brownsburg  
My go-to Mexican restaurant of choice is Iguanas in Brownsburg. The fact that it is the closest one to my house may be a factor, but it's the generous portions and amazing margaritas that keep me coming back time and time again.
Probably my favorite thing about Mexican restaurants is the fact that chips and salsa seem to magically appear mere moments after you sit down.
I am a chips and salsa connoisseur! Personally, the spicier the better for me when it comes to salsa. While Iguanas salsa is definitely on the milder side, it is quite tasty paired with their thick, lightly salted tortilla chips.
My biggest challenge at Mexican restaurants? Filling up on chips and salsa and not saving room for my actual meal! But as far as problems go, that's one I'm more than willing to take on. This also means I often end up taking some of my meal home...and enjoying leftovers the next day is a huge bonus.
One of my favorite dishes at Iguanas is the tacos de cameron (shrimp tacos). Three small flour tortillas are filled with avocado and plump, juicy shrimp, with pico de gallo on the side. Plus a second plate with rice and beans. Somehow this dish is both light and very filling at the same time...and absolutely delish!
When it comes to margaritas, Iguanas offers tons of fun flavors that add to the colorful theme of the restaurant. Mango, watermelon, banana and pineapple are just a few of the tempting options.
Whether you prefer your margarita frozen or on the rocks, tart and tangy or sweet and fruity, you can find just the right option to suit your taste buds at Iguanas. If you are feeling extra adventurous, go for the lime and jalapeno margarita. Muy caliente! 
Iguanas
680 E. 56th St.
Brownsburg
(317) 286-7722
3 Agaves in Avon 
I recently tried 3 Agaves in Avon for the first time after hearing rave reviews, and I was not disappointed!
Just walking into the colorful establishment filled with happy diners allowed me to quickly relax and get into fiesta mode. If the weather is nice, the patio out front also provides a great spot to gather with friends and family for a delicious meal or a round of adult beverages.
I must admit, 3 Agaves dished up some of my favorite chips and salsa. The chips are thin and crispy and pair perfectly with their salsa, which has just a bit of kick to it. My only complaint...our food came out so fast that I didn't have time to devour the whole bowl!
Once I gazed at my ginormous wet burrito, I knew I would be asking for a to-go container. Smothered in a creamy cheese sauce, the wet burrito is filled with both chicken and shrimp. I loved that I didn't have to choose between these two tasty fillings. I loved every bite, and it was just as good warmed up the next day!
To wash down my burrito I decided to be a bit adventurous and ordered a pink Cadillac margarita. Made with Jimador blanco, patron citronage, pomegranate, triple sec, and fresh lime juice, this drink is perfect for anyone who likes their drinks sweet and tropical. 
With my sweet tooth satisfied and my belly stuffed, I didn't have room for dessert. But I made a mental note to return to 3 Agaves soon for some sopapillas and churros.
3 Agaves
7840 E. U.S. Highway 36
Avon
(317) 742-7212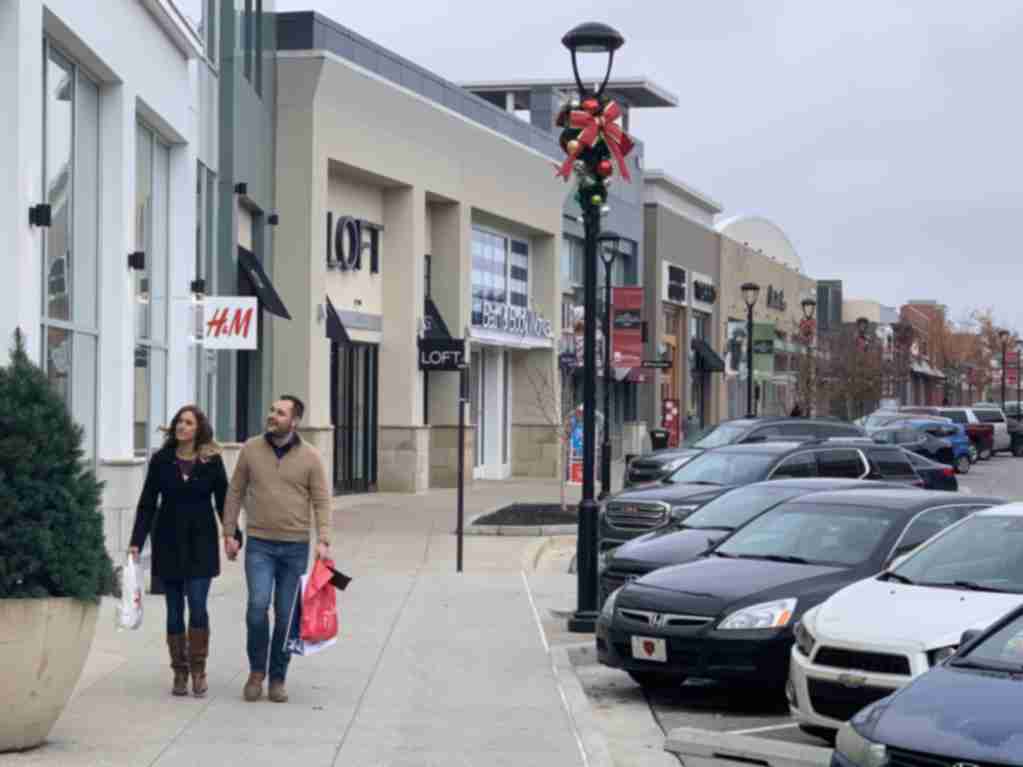 Stay Updated!
Sign up to receive the Weekly Insider or Monthly Planner newsletters for events, things to do, discounts, insider info and more!
Los Patios in Plainfield  
While I don't necessarily recommend counting calories when you are feasting on Mexican cuisine, I do appreciate that Los Patios in Plainfield offers a skinny margarita. That just means I can enjoy a few more chips and salsa, right?!
Of course, if you really want to indulge, you can order one of their top-shelf margaritas, available in an assortment of flavors. Or quench your thirst with one of their Mexican beers.
With so many tempting options on the menu, deciding what to order isn't easy for those who struggle to make decisions (like me!). You can't go wrong with a traditional taco salad or a generous serving of fajitas at Los Patios.
I haven't tried it yet, but on my next visit to Los Patios I plan to order the chimichanga acapulco. (If you haven't figured it out yet, I love some seafood in my Mexican dishes!) A deep-fried flour tortilla stuffed with both steak and shrimp and smothered in cheese sauce...my mouth is watering just thinking about it!
While I haven't personally hit the senior citizen stage just yet, when I do you can bet I'll be heading to Los Patios on Wednesdays when seniors get 50% off!
Los Patios
1724 E. Main St.
Plainfield
(317) 406-3654
Tequila Sunrise in Brownsburg 
If you are looking for a unique take on a Mexican restaurant, then you should definitely check out Tequila Sunrise in Brownsburg. If you haven't visited this establishment in a while, you are in for a surprise as it has been completely remodeled.
Instead of the usual, colorful, fiesta-like atmosphere, Tequila Sunrise has an upscale vibe. The full-size bar, clean lines, and toned-down color palate make this an ideal spot for a romantic date night, yet it also has a very family-friendly feel.
I was duly impressed when the chips and salsa were served warm and all three members in our party were given their own bowl of salsa. I was clear to double dip to my heart's content!
I was feeling a bit adventurous and ordered a kiwi margarita. This was a first for me, but it definitely won't be my last! It was absolutely delightful!
While we all had a hard time choosing from the array of tempting options, my friend Jenny settled on the chicken chimichanga. Her teenage son got the fiesta combo with 3 crunchy tacos. And no surprise here, I ordered the burrito del mar, which was stuffed with crab meat and shrimp. No buyer's remorse from this group!
Even though we all stuck with pretty traditional Mexican entrees, Tequila Sunrise's menu offers some of the most unique takes on Mexican cuisine. I think a return visit is in order to expand my palate and further develop my love for Mexican food!
Tequila Sunrise
1551 N Green St.
Brownsburg
317-858-5342
More Options 
If you are like me and can't get enough of Mexican cuisine, don't stop at those four restaurants!  
Keep the fiesta going and check out these enticing options as well:
Whether you are seeking a great spot for taco Tuesday with the family or a festive setting for margaritas with friends, Hendricks County dishes up tons of great options. Why not try them all?