Those who have never attended a powwow, as well as those who have been anxiously awaiting the return of the National Powwow in Danville, need to mark their calendars for July 6-9! 
The National Powwow began in 1969 and is held every three years, but thanks to COVID, it has been six years since the last one.
The National Powwow is one of the biggest events celebrating American Indian culture anywhere, drawing people from across the country. With hundreds of dancers and four days packed with activities, anyone with an interest in this culture or powwows in general will not want to miss this massive event.  
Over the years, National Powwow has taken place in Colorado, Missouri, Illinois and Kansas, but this will be the sixth consecutive National Powwow held in Danville, Indiana. According to Jeff Brewer, who is responsible for the powwow's media relations, this celebration of American Indian culture has found an ideal setting at the Hendricks County 4-H Fairgrounds, and people from near and far are excited for the long-awaited return of National Powwow 18.
I am no stranger to powwows. While I am not of American Indian ancestry, my father became interested in powwows when he learned about them in boy scouts and has attended numerous powwows over the years. But I understand that it could be intimidating to attend a powwow if you don't know what to expect.
What is a Powwow?
The mission of the National Powwow is to respectfully share in the values of American Indian culture by educating and increasing awareness of American Indian traditions among the non-Indian community with the support and guidance of Indian people.
The National Powwow will bring singers, dancers, craftsmen, and historians from all over the United States and internationally to Danville, They will bring shared knowledge of their community in an effort to promote awareness and education of American Indian culture.
Keep reading to get a glimpse of what is in store for the 2023 National Powwow and then make a plan to take part in this four-day celebration of American Indian traditions.
Regalia 
One of the first things you will notice is the elaborate regalia worn by American Indians representing many different tribes.
While many attendees come to the powwow in typical street clothes, there will be plenty of powwow participants dressed in full regalia.
Admire the intricate beadwork, colorful feathers and elaborate headdresses.
Out of respect, keep in mind that American Indian clothing is not a costume, but rather historical regalia that is symbolic and worn with great pride. As such, attendees should not touch a dancer's regalia but should feel free to ask questions and learn the significance of various elements of the regalia. 
For more powwow etiquette, click here. 
Music & Drums
Music serves as another major aspect of this event. 
Attendees can sit in the stands as they listen to various tribal singers and absorb the rhythmic beating of the drums throughout the four-day event.
The drum remains central to every powwow, and it is more than a musical instrument; it is the heartbeat of the American Indian people. 
The drum is made of hides, stretched over a wooden frame, and laced together with rawhide thongs.
The drum and its singers remain so important they are often placed in the center of the arena. The drum provides the tempo of the song and the beat for dancing.
Dancing 
Speaking of dancing, this cultural activity takes center stage. While many of the dances may appear very similar, each have their own set of distinctive steps, and my dad has been kind enough to educate me on these important dances.

Male dancers typically dance Traditional (or Straight), Fancy and Grass dances, while female dancers usually take part in Buckskin, Fancy Shawl and Jingle Dress dances.

The Traditional Dance tells the story of a warrior stalking food or tracking an enemy with dancers wearing a single bustle of eagle feathers, a feathered or roach headdress, beaded moccasins and ankle bells. 

The Fancy Dance is one of the most athletic and strenuous of modern powwow dances. This dance features jumps, spins and fancy footwork. The Fancy Dancer will wear two bustles of colored feathers, a headdress, beaded moccasins, angora anklets with bells and armbands and carries two feathered sticks.

Many of the dances have special meaning to specific groups of American Indians and others are used at specific times to celebrate, remember or honor people, places and events. A special dance to honor Veterans will take place on July 7.
Powwow etiquette calls participants to listen to the MC to know when and how to respectfully join in on the dancing. Attendees can observe dancing throughout the powwow and can participate in the intertribal dances from 7-10:45 p.m. Thursday - Saturday and 1-5 p.m. on Sunday.
Seminars 
The National Powwow also offers about a dozen seminars. It is free to attend the seminars, and registration is not required.
The seminars are a great way for newbies to learn more about the American Indian culture and for those with Indian ancestry to delve even deeper into their cultural roots.
There will be classes on a variety of subjects, including traditional Indian arts and crafts such as ribbon work, bear claw necklaces, ginger weaving and more.
National Powwow will also offer a cooking class where participants can learn how to make fry bread. This traditional American Indian treat is a deep-fried bread often with sweet toppings. Fry bread is similar to an elephant ear but heavier...and oh so good!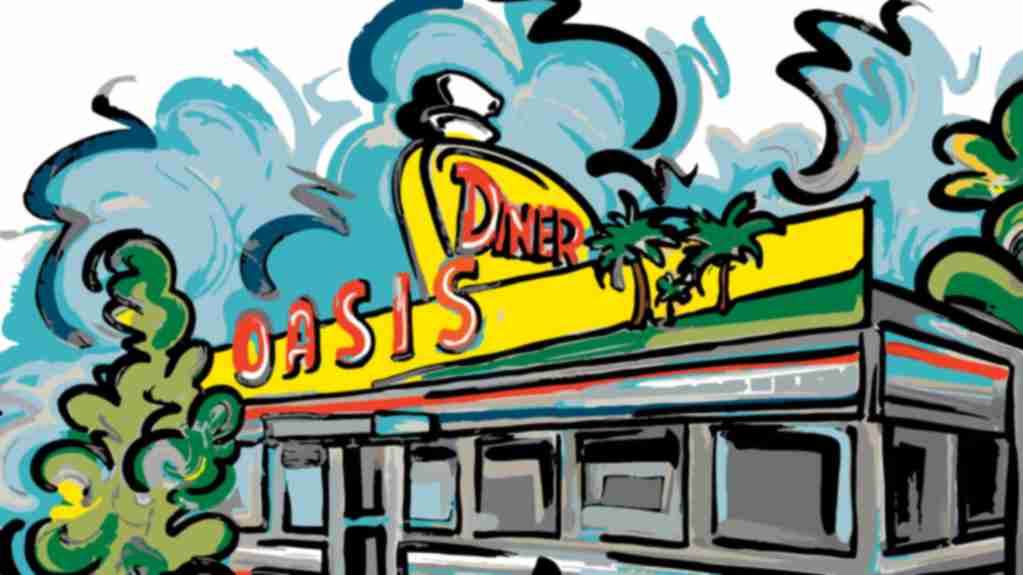 Free Visitor Guide!
Get your insider guide to all things Hendricks County by ordering a FREE Visitor Guide.
Tipi Encampment  
Another aspect of the National Powwow you won't want to miss is the Tipi Encampment. A tipi is a cone-shaped dwelling historically pitched by American Indians. 
Attendees will want to see the variety of tipis representing various tribes and eras of history.  
Tipis are typically adorned with symbolic decorations of streamers, beadwork and quillwork. The exterior encampment area often includes a cooking and shaded areas while the interior of the tipis include furniture, containers and wood storage,
Visitors should remember tipis serve as private camps. So, they should treat them with respect as they would anyone's home.  
Always ask permission before entering any tipi, and never enter when the owner is not present unless the tipi is marked for display.
Craft Contest & Displays
Arts and crafts also remain an important part of American Indian culture so you can expect the arts on full display at National Powwow. Talented artisans will showcase Native American-style art and craftwork, including beadwork, tribal regalia, various artwork and more. 
A contest will judge and acknowledge the best artists and artwork at the event in each category. The Les Bircher Memorial Award for Craftsmanship will even honor one exceptional artist.
Visitors should plan to peruse the various arts and crafts on display and ask questions about the significance of these handmade creations. Taking in all the artwork provides a great way to learn more about American Indian culture as well as the pride and dedication exhibited by the talented artisans. 
One highlight of this year's powwow will be a large and impressive display of moccasins brought from Florida. I've been told you don't want to miss it!
Vendors 
More than 50 vendors will have handmade items for sale at this year's powwow, so be sure to bring extra spending cash.
Vendors will sell various wares including American Indian jewelry, musical instruments, arts and crafts and much more. If you are seeking authentic American Indian merchandise, you will find it here.
A diverse array of food vendors will also be on hand, so plan to make a day of it (or all four days) and stay through lunch and dinner as you take in everything the powwow has to offer.
The National Powwow is a family-friendly event, so bring your whole clan! Take part in the fellowship of the celebration, and you are sure to go home with a deeper appreciation and knowledge of American Indian culture and traditions.
Event Details 
When:  8 a.m.-11 p.m., July 6-8 and 8 a.m.–6 p.m., July 9.
Where: Hendricks County 4-H Fairgrounds & Conference Complex, ​1900 E. Main St., Danville, Indiana
Cost: Daily entrance fees $8 per adult, $5 for 12 and under, children under 5 are free. Or purchase a four-day pass for $25 per adult and $15 for 12 and under and $3 for parking
Food: A variety of food trucks will be available to purchase food throughout the event
Lodging: Attendees may reserve an RV/campsite or stay at a local hotel