As we explore Hendricks County, Indiana, I keep becoming more and more impressed with the amazing variety of restaurants. There are so many staples in the area as well as new ones opening each year. Hendricks County continues to be home to some of the most impressive top restaurants in Central Indiana. 
With both the tried and true restaurants we've loved for a while or new restaurants we're excited to try, Yelp is a great resource. 
What follows is an all-time list of Hendricks County restaurants as of Jan. 19, 2023, according to Yelp. They identified businesses in the restaurant category that are not part of a national chain, then ranked those spots using a number of factors including the total volume and ratings of reviews.
This list is great because some of my personal favorites are on it, and now I have a few to add to my places to explore this year!
Where: 46 S. Tennessee St., Danville, IN 
What: Known for their large portions, friendly service and laid-back atmosphere. Delicious baked goods -- pies, cakes and every kind of specialty dessert you can think of. Try their Cinnamon Roll French Toast for breakfast -- an enormous, freshly-baked plate of heaven.
For lunch, you'll find a variety of sandwiches and salads. You can't go wrong with any selection. Enjoy any dish with a cup of freshly brewed tea or coffee. There's a reason this restaurant earns the top ranking.
When: Breakfast and lunch. Hours: 7:30 a.m.-3 p.m. Tuesday-Saturday; closed on Sunday & Monday
Yelp Insight: So nice, we ate there twice...in three days. The Bread Basket Cafe in Danville is the quintessential small town eatery. Located in a house, this space is perfect for locals to sip coffee, drool over the cake and pie display, and soak in all the freshly baked bread smells. The hubs and I went on a lunch date last week and got the choose 2 special and came back this morning for breakfast with our girls. Both meals were something to write home about, but the real winner is the stunner of a peanut butter pie.  - Erin L., Indianapolis, IN
Where: 9269 E. U.S. 36, Avon, IN
What: Thai restaurant with a full bar. Elegant atmosphere and impressive food presentation. Known for their authentic Thai dishes with various spice levels to accommodate those who like it hot and those who prefer a milder dish. Their pad thai, crab rangoon and drunken noodles receive rave reviews as well as a number of cocktails.  
When: Lunch and dinner. Hours: 11 a.m.-9 p.m. Monday-Thursday; 11 a.m.-10 p.m. Friday and Saturday; 11:30 a.m.-9 p.m. Sunday.
Yelp Insight: If you like REAL Thai food, not just pad Thai, you absolutely need to go here. I ordered delivery- som tum, satay, and their iced sweet green tea. I've ordered som tum a million times for takeout and it's never good. The som tum from this restaurant though? Omg. Absolutely amazing. Actually spicy, lots of flavor. The satay was flavorful and juicy. And the green tea drink tasted like matcha cotton candy. - Matt R., Virginia Beach, VA
Where: 578 W. Northfield Dr. Brownsburg, IN 
What: This Vietnamese restaurant offers healthy, wallet-friendly menu options and is open for both lunch and dinner. The menu features a combination of appetizers, soups, rice plates and sandwiches. Dine in or take out. 
When: Lunch and dinner. Hours: 11 a.m.-5 p.m. Sunday; 11 a.m.-8 p.m. Monday, Wednesday, Thursday, Friday, Saturday; closed Tuesdays.
Yelp Insight: This place is always a winner. Their spring rolls are great, chicken salad is always a great light lunch, the kids love their orange chicken and fried rice, and I'm a huge fan of their Pho! - Kristen S., Indianapolis, IN
Where: 10584 E. U.S. 36, Avon, IN
What: Owned and operated by a local Muslim family, Magoo's has some distinct differences from every other Hendricks County pizzeria. They only serve halal zabihah meat on their pizzas, sandwiches and kabobs, which means they do not serve pork and instead offer beef and turkey alternatives for all their meat. They also offer chicken wings, calzones, salads and much more.
When: Lunch and dinner. Hours: 11 a.m.-10 p.m. Tuesday-Thursday; 11:15 a.m.-1:15 p.m. and 2:45 p.m.-11 p.m. Friday; 11 a.m.-11 p.m. Saturday; 11 a.m.-10 p.m. Sunday.
Yelp Insight: I've been ordering pizza form this place since my family moved to Avon almost 3 years ago. Once you've gotten a taste of Magoo's, there is truly no other pizza place you could eat...it's THAT AMAZING. When you order. Make sure to order your pizza with the white sauce and request it to be Indian style (this includes a garlic/ginger/jalapeño sprinkle). It adds all kinds of yummy flavor! My go-to is always the veggie pizza with white sauce, and make it Indian style. I also like to get the chicken tikka pizza the same way. - Nidhi P., Indianapolis, IN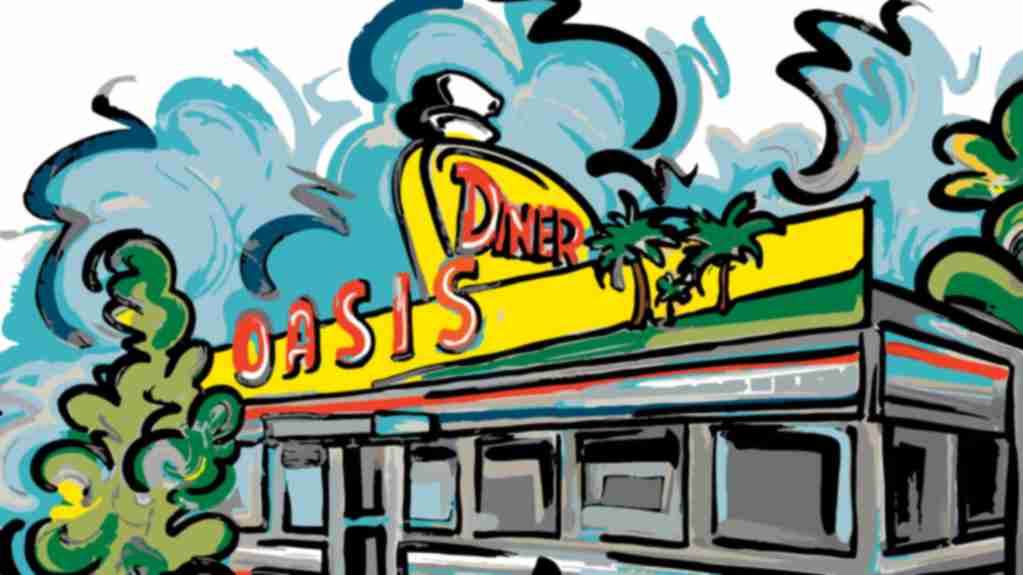 Free Visitor Guide!
Get your insider guide to all things Hendricks County by ordering a FREE Visitor Guide. Download or order a print copy today!
Where: 411 N. State St., Lizton, IN
What: Pork, chicken or beef smoked to perfection. On a bun or on a plate, it all receives praise. Unique sides such as tomato and zucchini salad, cheesy grits and ranch beans. Great beer selection. Traditional southern cooking, coupled with small-town charm. Don't forget dessert -- their banana pudding and pecan pie get rave reviews.
When: Lunch and dinner. Hours: 11 a.m.-8 p.m. Tuesday-Saturday; closed Sunday and Monday.
Yelp Insight: Took my niece from California here to get some real smoked BBQ. The food was amazing but the staff was even better! They checked on us and at the end of the meal the owner came by to clear our table on his way out for the day and heard me giving my niece a hard time about leaving enough meat on her ribs to feed her dad. (All joking, of course.)  The next thing we know, he came back with a 1/2 slab of ribs for her dad and asked what 2 sides he would like! It's just amazing. Can't say enough about the food, atmosphere, and the people. We will be back!!!​ - Darrien M., Cayuga, IN
Where: 5 S Broadway St., North Salem, IN
What: Known for their small-town charm, awesome service and great dining atmosphere -- both indoor and patio. Great specials including draft beer. Delicious pizza, fresh ingredients and great price with a pizza by the slice option. Large, fresh Italian entrees. Gluten-free options. Great salads and massive calzones. Cash only. Perillo's is currently only open for carry-out only.
When: Lunch and dinner. Hours: 11 a.m.-2 p.m. and 4-8 p.m. Monday, Wednesday and Thursday; closed Tuesday; 11 a.m.-9 p.m. Friday-Saturday; 11 a.m.-6 p.m. Sunday.
Yelp Insight: I wish I could give more than 5 stars!! Perillo's NEVER disappoints! From the moment you open the door to place your order you are greeted with the most wonderful smells that make you feel like you have walked into a pizzeria in Italy. They close at 6pm on Sunday and since it was Father's Day we went around 3:30pm to hopefully grab a table without having to wait. I tried the pepperoni breadsticks for the first time and they were delicious with the marinara! Plus I appreciate that the server told us we could split our order of 6 into 4 plain and 2 pepperoni. This was one trip we didn't get a slice of pizza as an appetizer so we wouldn't get too full before our pasta meals were served. Their pizza is amazing! They have NY style or Sicilian deep dish or stuffed pizzas with double crust. I didn't take a picture of the lasagna my husband always orders but it's the bomb! Too stuffed for dessert this time, maybe next time! Remember to have cash! They don't take credit or debit cards! It's worth the trip however near or far you live by North Salem! And if you do have to wait for a table, it's totally worth it! The portions are so big there's usually leftovers to enjoy the next day!​ - Tara T., Indianapolis, IN
Where: 4700 E US Highway 40 Plainfield, IN
What: This veteran owned and operated spot is located inside the same parking lot as the Oak Tree Golf Course. They offer a full menu of burgers, sandwiches, tacos, salads and much more along with 24 beers on tap.
When: Lunch and dinner. Hours: 11 a.m.-6 p.m. Sunday; 11 a.m. - 10 p.m. Monday, Wednesday and Thursday;11 a.m.- 11 p.m. Friday-Saturday
Yelp Insight: Brew Link is all about flavor...and they are REALLY good at it!  From the excellent selection of tasty beers to the delicious, fresh and scrumptious  food coming out of their kitchen, this is the place for a fun, relaxed and satisfying brew pub experience!​ - Chris P., Quincy, I
Where: 814 E Main St., Brownsburg, IN
What: Authentic Thai cuisine. Known for their generous portions, flavor and fast service. Their crab rangoon, spicy curry dishes, variety of pad entrees, crispy spring rolls and wine selection are highly rated. Not greasy and full of flavor.
When: Lunch and dinner. Hours: 11:30 a.m.-9:30 p.m. Monday-Thursday; 11:30 a.m.-10 p.m. Friday-Saturday; noon- 9:30 p.m. Sunday.
Yelp Insight: SO GOOD!! The food was impeccable, and the service was just as good. We ordered and got our food within 15 min of being there. Our waiter was very kind and even gave us Tea on the house. The crab Rangoon and pad thai were out of this world. It was super affordable and I will definitely be going back soon!!​​ - Sha C., Indianapolis, IN
Where: 1447 E Main St, Brownsburg, IN
What: Delicious pizza, pasta, salads and calzones. Known for their fresh toppings and variety. Rave reviews for their "Big Noony" which can literally feed a crowd. Fast and friendly service.
When: Lunch and dinner. Hours: 11 a.m.-9 p.m. Thursday & Sunday; 11 a.m.-11 p.m. Friday-Saturday. Closed Monday-Wednesday.
Yelp Insight:The big noony is the coolest largest pizza on the planet !!   It feeds all of your hungry teens !   1 big noony feeds 10 hungry high school football players !   Great price great pizza ! - Bryan R., Brownsburg, IN
Stay Updated!
Sign up to receive the Weekly Insider or Monthly Planner newsletters for events, things to do, discounts, insider info and more!
Yats!
Where: 9259 E. US Highway 36 Avon, IN
What: A rotating menu of diverse sauces and stews all with a New Orleans flare. There is a daily meu of seven to ten dishes, all served on rice and a slice of cajun buttered baguette. It's simple and delicious. 
When: Lunch and dinner. Hours: 11 a.m.-7p.m. Sunday; 11 a.m.-9 p.m. Monday-Saturday.
Yelp Insight: The food is always consistent here and delicious. If you want to try authentic creole food this is a must try! Prices are great, portions are plenty. Very casual, order at the counter and served with plastic ware. Overall, awesome food and I would go back! - Amelia W., Plainfield, IN
Where: 9655 E. U.S. Hwy 36, Ste. C, Avon, IN
What: Authentic Vietnamese restaurant. Known for their spring rolls, pho -- offered with a variety of meats and in a variety of sizes, authentic soups and sandwiches. Plenty of vegetarian options. Friendly service and excellent specials.
When: Lunch and dinner. Hours: 11 a.m.-3:30 p.m. and 4:30-8:30 p.m. Monday-Thursday; 11 a.m.-9 p.m. Friday-Saturday; closed Sunday.
Yelp Insight: I love this place and have been going for years!! My usual is the rare beef pho and the spring rolls. The boba tea is good too! - Payton K., Danville, IN
Where: 1060 E. Main St., Brownsburg, IN
What: Owned by best friends as the name implies, this local hangout specializes in various coffee drinks and offers a food menu for both breakfast and lunch while providing a cozy atmosphere with plenty of seating and wifi available.
When: Breakfast and lunch. Hours: 6 a.m.-4 p.m. Monday-Friday and 7 a.m.-4 p.m. Saturday and Sunday.
Yelp Insight: 1000% yes! Go here! This has been on my bookmarks for a year because I live over and hour away. For my birthday we decided to come and it didn't disappoint! We loved the flight and the bagel sandwiches are huge, tasty and so filling! The cold brew base is so tasty!! Highly recommend.  The biggest downfall is the size of the place. Super busy but not enough seating. Now...to get them to put a location East or NorthEast of Indy! - Jenna M., Pendleton, IN
Where: 7900 U.S. 36, Avon, IN
What: Authentic Greek dining with fun, beautiful atmosphere and friendly service. Rave reviews of their gyros, stuffed grapes, fresh Tzatziki sauce, appetizers, feta pasta and lamb dishes. Their flaming saganaki - that they light at the table - is a must. 
When: Lunch and dinner. Hours: 10:30 a.m.-9 p.m. Sunday; 10:30 a.m. -10 p.m. Monday to Saturday
Yelp Insight: One word: Delicious. Went here for my birthday. It did not disappoint. I love the aesthetic of the restaurant. Food was delicious, definitely recommend the Opa Flaming Saganaki appetizer and the youvarilakia....It's hand rolled meatballs made with ground beef, rice and fresh herb, served in a tomato basil sauce mixed with rice. Thank you to all the staff who made the experience delightful :) - Natalie N., IN