We moved to Hendricks County in March 2020 just weeks before things shut down due to the global pandemic. Small businesses struggled and suffered through much of that time.
The Destination Danville Festival came from that dark time as a desire and need to create community and support local businesses in a safe way. We missed that first year, but we have gone every year since. It's one of my favorite family-friendly makers market, and I'm excited to go again this June.
Started Out of Necessity
Sarah Fentz, the owner of Seize the Night Designs located in Danville, created Destination Danville in the fall of 2020 to help struggling businesses. She enlisted the help of her sister, Jessica Cottongim, who owns Reclaim and Rethread. Jessica relies often on in-person festivals so it was a great combination in creating this festival.
The sisters were able to utilize their talents and connections to create a space for small businesses and makers to set up booths and for the community to feel connected and enjoy an event in a safe space during an uncertain time. 
The first festival was in the fall of 2020 but since then they've reevaluated and changed the festival to the spring. 
More Vendors
Sarah and Jessica have continued to create a great event. They've switched it to a night market, and they've continued to grow their vendors.
Destination Danville is a juried event with limited categories creating more variety of product options for those attending. They also intentionally keep the booth fees low with the money going toward advertising the event. 
Beyond the maker vendors, they boast a variety of food vendors. The many local restaurants in and around Danville's Historic Hendricks County Courthouse Square also provide multiple options to grab dinner before or after attending the market.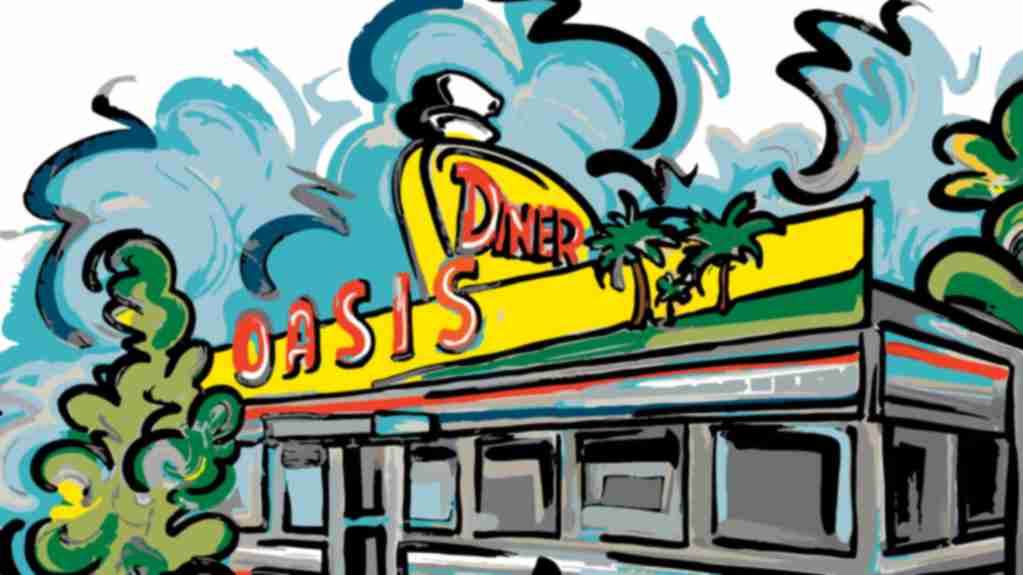 Free Visitor Guide!
Get your insider guide to all things Hendricks County by ordering a FREE Visitor Guide.
What to Expect in 2023
I'm excited to take our family back to Destination Danville this year. It's always a great place to grab a snack and walk around the historic Danville square. 
For Destination Danville's fourth year, there will be more than 100 vendors filling the entire square. Jessica said her favorite part of the event is the variety of vendors and her least favorite part is not being able to shop them all since she's running her own business during the event. 
For 2023, expect a variety of products as well as multiple food and drink vendors. Our kids' favorite has been Kona Ice. They'll also have local breweries and distilleries for the adults. 
Destination Danville has a vendor list posted on their Instagram page where you can see all the maker and food vendors. 
Insider Tips
Check the weather!
In year's past, it's been hot, so I made sure we had our water bottles and a small snack for the kids. The heat creates a great excuse to get ice cream at Danville Dips or a cold treat from Kona Ice. 
Bring cash!
Jessica suggested bringing cash even though most of the vendors accept cards. Credit card fees can really add up for small businesses, and cash is a way to minimize that. 
If you like it, buy it!
Since this is a maker market and most items are handmade or vintage, many are unique. Instead of walking the entire festival before deciding on what to purchase, you may want to purchase what you see when you see it. It may be gone by the time you walk back to the vendor. 
Wear comfortable shoes!
Even though Danville's historic square isn't very large, you may need to park a few blocks away to get to the festival. There are a few small parking lots just outside the square, and you can park along the side streets but please be aware of the residents that live near the square. Wherever you park you'll be walking around to check out the vendors, so make sure you feel comfortable so you can enjoy it all. 
Destination Danville Festival
4 to 10 p.m., Saturday, June 3, 2023
Historic Hendricks County Courthouse Square, 51 W. Marion St., Danville, IN
Local and statewide vendors, food and local breweries and distilleries 
Vendor list can be found on the Destination Danville Festival Instagram Page
Admission: Free