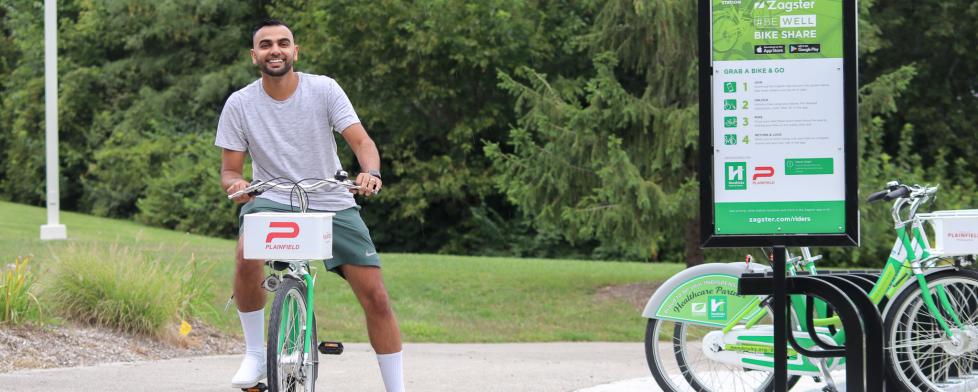 Have you ever wanted to go for a bike ride on a random beautiful day, but you didn't have access to a bike? Or maybe you don't have room in your car to haul your bike to a decent trail.
Look no further than the town of Plainfield, Indiana. In a partnership with Hendricks Regional Health, Plainfield has introduced the county's first bike sharing program, the #BeWell Bike Share Program.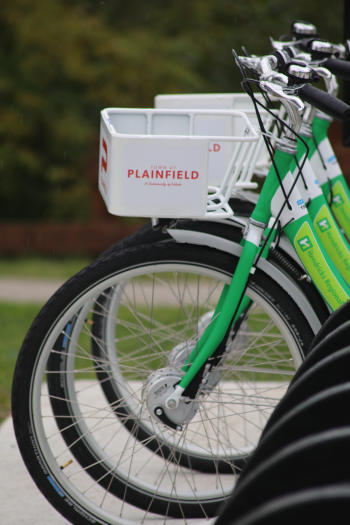 This program was rolled out in early September and is the perfect opportunity to explore Plainfield's nearly 30 miles of trails that connect parks, businesses and restaurants. But what is the bike share program and how does it work?
WHAT
The #BeWell Bike Share Program includes 15 Zagster bikes that are docked at one of three stations located throughout the Town of Plainfield. The bikes are available to anyone who wants to use them.
WHERE
The bike dock stations can be found at the following locations:
The places you can bike in Plainfield seem endless. You can find out more detailed information about these three major trailheads listed above on this recent blog post.
Not only do the trails link the town's beautiful parks, but the Plainfield Town Center is within walking distance of these trails. You can access parks, restaurants and shops via these trails! 
WHEN
Anytime you get the itch to take to the pedals and enjoy a beautiful afternoon on a bike with some friends and family!
WHY
Being physically active is increasingly challenging as we all become busy with families, careers and school. Bike sharing provides an opportunity for users to be physically active, utilizing the existing trails that connect to key destinations in Plainfield.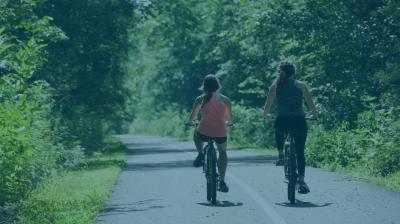 It's basically a short-term bike rental for those who may not have access to a bike, and it encourages physical activity as people explore the ever-growing town of Plainfield. Research shows that biking for transportation and recreation lowers rates of obesity, high blood pressure, stroke and cancer, according to Hendricks Regional Health President and CEO Kevin Speer.
HOW
It's pretty simple. Download the Zagster app and join the BEWELL Bike Share System. Use the app on your phone to unlock a bike at any of the above-named dock locations. Enjoy your ride, and take care of your bike by locking it to any available bike rack when making stops at public places. 
When you are finished with the bike, return it to any dock and end your ride on the app. The first thirty minutes are completely free, and each additional thirty minutes is $1. If you plan to use it frequently, there are even options to purchase monthly or annual subscriptions.
It's even easier now to plan a day of exploring the town of Plainfield by bopping around to parks, shops and restaurants using the Zagster bikes! What a perfect, stress-free way to enjoy fresh air and see the beautiful town of Plainfield and all it has to offer.