One of Hendricks County, Indiana's gems is hidden away in the northwest corner of the county, just outside of North Salem. McCloud Nature Park offers an escape from the chaos of everyday life within its 232 acres of nature and serenity.
I work for Hendricks County Parks & Recreation, which operates McCloud Nature Park, so I thought I'd give you an insider's view into our flagship park.
Natural Beauty 
Opened to the public in 2003, McCloud Nature Park is comprised of wooded areas, glacial ravines, a 52-acre prairie, Big Walnut Creek, and changes in elevation that are pretty uncommon to Central Indiana.
The park's remote location in the rural portion of Hendricks County results in quiet, peaceful visits devoid of city or highway noise. We host astronomy programs during the summer months at McCloud because there is virtually no light pollution to interfere with your view of the night sky during these programs.
Wildlife is abundant within the park. It is not at all uncommon to see foxes, deer, rabbits, wild turkeys, bald eagles, herons, turtles, frogs and a variety of additional birds, mammals, amphibians and reptiles as you wind through more than six miles of trails at McCloud.
Big Walnut Creek is a nice-sized creek that produces soothing sounds as water travels through it. It is home to plenty of fish, and people enjoy canoeing and kayaking on it when the water is high enough. 
Several species of trees throughout the park provide plenty of shaded areas in the summer and then produce brilliant colors in the fall, perpetually earning it a spot among the best places in the state to view fall foliage, according to Visit Indiana. 
Amenities 
In addition to the park's lengthy network of trails, McCloud Nature Park offers a number of amenities that park guests enjoy.
The most recognizable and popular of those amenities is the restored Warren truss bridge that is over 100 years old. This bridge crosses Big Walnut Creek and connects the northern and southern sections of the park. 
The bridge is an extremely popular spot for photos -- especially during the colorful fall months -- as well as simply enjoying a different view of Big Walnut Creek.
(Insider tip: For more information about this bridge and the other historic bridges in Hendricks County, click here.)
Near the truss bridge is a young arboretum that is also home to a live honeybee habitat during the summer months. Visitors can raise the blinds on either side of the McCloud Bee House and watch honeybees work behind plexiglass. 
In the lower level of the park, next to Big Walnut Creek is a wetland habitat that includes a large boardwalk and observation deck. The deck is large enough to accommodate school field trips and includes benches for kids (or adults) to sit on.
There is a newly-renovated gazebo near the truss bridge, and there is a pavilion in the center of the park that is available to rent. It is equipped with picnic tables, grills, trash and recycling bins and, by request, electricity.
Picnic tables and benches are located all throughout the park, making for many excellent picnic and resting spots.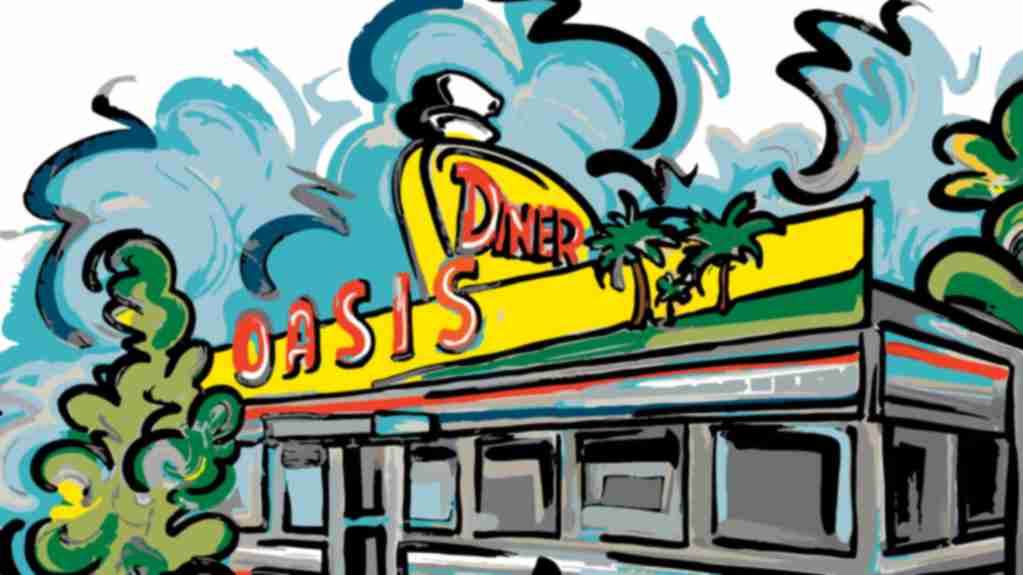 Free Visitor Guide!
Get your insider guide to all things Hendricks County by ordering a FREE Visitor Guide.
McCloud Nature Center 
A short distance from the pavilion is the McCloud Nature Center, where guests will find interactive displays, a bird-viewing room, two live turtles and a live black rat snake, a library of nature-themed books, special play stations and our naturalist staff. Our naturalists are happy to answer questions about the park, provide information about the plants and animals there, walk you through the exhibits and more.
The Nature Center is open on weekends during the winter months with extended hours into the week during the summer and fall months. Admission is free.
The Nature Center is an enclosed climate-controlled building equipped with a water fountain and a modern restroom inside.
On the outside of the building are two more modern restrooms and a drinking fountain that includes a little water fountain and bowl-shaped receptacle for dogs. The outer restrooms are open from dawn to dusk daily, even if the Nature Center is closed.
Programming 
The naturalists at McCloud Nature Park host weekly family programming, most of which is free, and all of which is fun and educational. For programming that requires advance registration, the fees are very low, so attending a program at McCloud Nature Park remains within anyone's budget.
A free astronomy program takes place monthly from May through October and is one of the most popular programs. The Indiana Astronomical Society provides information about the night sky and high-powered telescopes that people can use to view the stars. 
In addition to the family programming, our naturalists offer summer nature day camps for kids ages 2 through 14, ecology programs for homeschooled kids and preschool programming at McCloud.
Every four months, Hendricks County Parks & Recreation publishes its magazine, The Explorer, which contains listings and descriptions of all of the programming offered at its parks over the coming season. The magazine is free and available at local public libraries and other businesses. You can also pick one up at the McCloud Nature Center.
Additionally, The Explorer is available online through the parks department's website, as is an online calendar with all of the scheduled programs.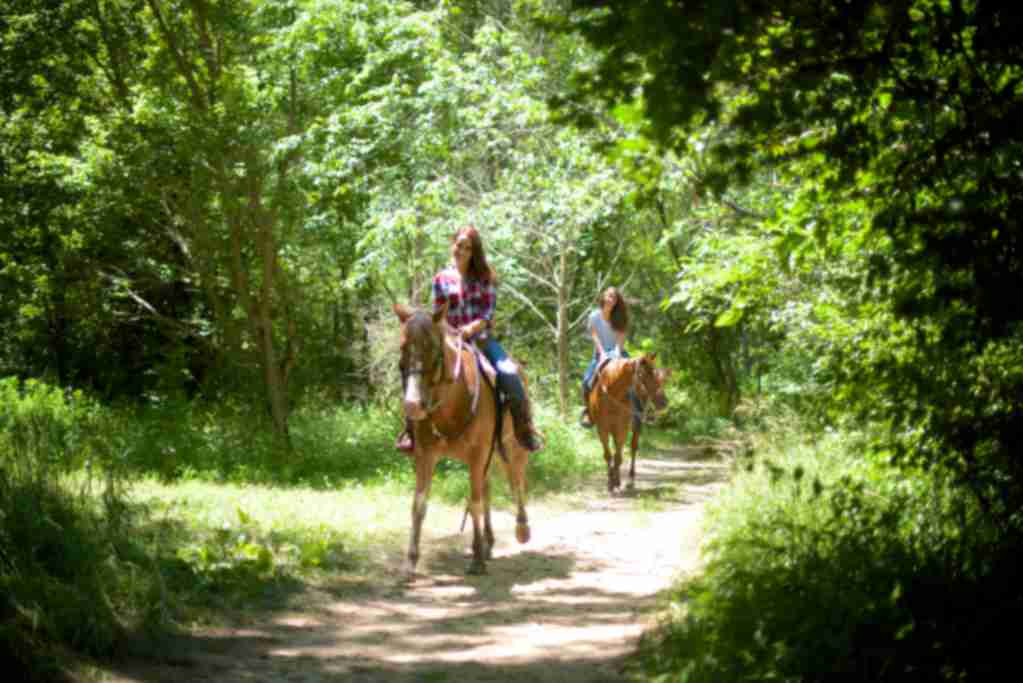 Stay Updated!
Sign up to receive the Weekly Insider or Monthly Planner newsletters for events, things to do, discounts, insider info and more!
Events 
McCloud Nature Park also hosts some popular annual events that are great reasons to visit the park.
Maple Syrup Days take place during the first two Saturdays of March every year, where you can learn how maple syrup has been made throughout history and how it's made today. You can try your hand at tapping a maple tree, and see how the park naturalists collect sap from the sugar maple trees within the park. Then fill your belly at the pancake breakfast, featuring 100% all-natural McCloud Maple Syrup.
The Pollinator Party celebrates pollinators every year in late August. Local beekeepers and park naturalists teach the importance of pollinators, how honeybee colonies work and all of the things that we rely on pollinators for.
The park's most popular event every year is the Fall Colors Festival. McCloud Nature Park bursts with gorgeous fall foliage every autumn, so a celebration is held every year in October that includes a wide variety of fun activities for the whole family, including the annual McCloud Prairie Maze.
McCloud Nature Park is fun to explore on your own, too, and there are plenty of activities that you can enjoy there at your own pace on your own time. Any day is a good day to visit McCloud Nature Park!
McCloud Nature Park
(765) 676-5437 (Nature Center)
(317) 718-6188 (Parks main office)
Open dawn to dusk daily
Free admission
Leashed dogs welcome
McCloud Nature Center hours:

​May through October: Wednesdays through Saturdays, 10 a.m. to 4 p.m.; Sundays 1 to 5 p.m.
November through April: Fridays and Saturdays, 10 a.m. to 4 p.m.