Hendricks County, Indiana, has so much to offer: parks, playgrounds and places to play outside. Our county also has plenty of ways to encounter animals. 
Check out some of my family's favorites in Central Indiana -- some of which are what you'd expect to find, and some are just a little unconventional!
Even some of our locals may not know all these places exist.
Farms & Zoos
This hidden gem is made up of 78 acres of scenic woods and trails tucked away on the southern edge of Brownsburg. There are many opportunities here to get up close and personal with the animals.
The popular horseback trail rides are available by reservation only. The trail rides explore scenic forests along the banks of White Lick Creek.
The ranch also offers horseback riding lessons, birthday parties, pony rides, summer camp, field trips and scout programs. Children especially will also love their small petting zoo you can visit without reservations.
They are open daily from 9 a.m. to 6 p.m.
For more information, call (317) 509-3577 or visit their website.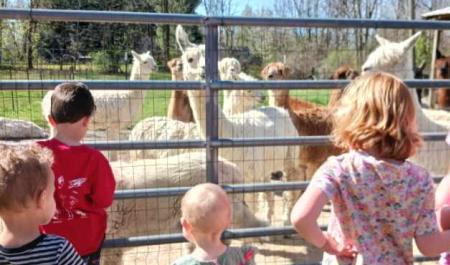 Take a private, guided tour of this small, family farm in Brownsburg where the owners focus on best management practices and sustainable living for their herd of alpacas.
My daughter's preschool class visited recently, and getting up close and feeding alpacas directly from their palms was certainly the highlight of their visit!
See these adorable, fuzzy-faced animals for yourself, learn about their heritage and discover the process of creating fleece from their soft fur.
For more information, call owner Lori Lovely at (317) 456-4083 or visit their website.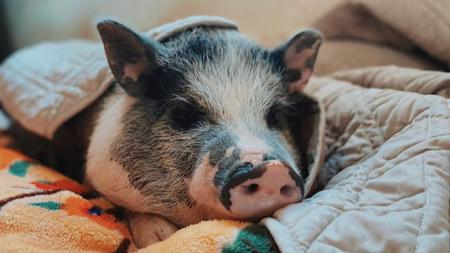 This farm animal rescue in Brownsburg was started by a young woman whose heart for rescuing and rehabilitating pigs led to an unexpected calling.
Olivia Head's passion for providing homes for creatures in need led to a sanctuary where visitors can see up close a variety of farm animals, but particularly their adorable and very friendly pot-bellied pigs.
They are home to anywhere from 40 to 80 pigs at a time and other farm animals, and their adoption program works to find homes for many others.
You can take a guided tour of Oinking Acres by reservation only. For more information or to schedule a tour, click here.
Hendricks County 4-H Fair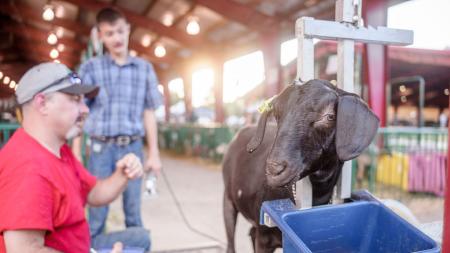 Though it comes around only once a year, there's truly no better place to see hundreds and hundreds of amazing animals than at the Hendricks County 4-H Fair.
Join the audience for the event judging or simply stroll through the barns and discover an impressive variety of fine feathered fowl, goats, horses and so much more. 
An entire array of animals are there for your education -- and entertainment!
The 2023 4-H Fair will take place July 16-22, a week sure to be full of excitement! 
See the full schedule of events here.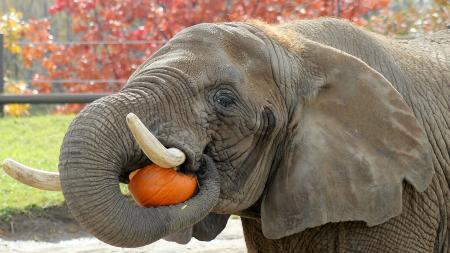 I would be remiss to leave out one of the best parts of living just west of downtown Indy -- The Indianapolis Zoo! 
Book a hotel in Hendricks County for a more affordable stay and to avoid the noise and traffic of downtown. Just a short drive will get you to the front gates of our city's beautiful zoo.
Explore multiple biomes, from desert to forest to plains, and make sure you catch the dolphin show, feed the giraffes and see the Simon Skjodt International Orangutan Center.
The zoo is easily accessible from Hendricks County via Rockville Road (U.S. 36). Take it east and you'll run right into the zoo on your left-hand side before you get to downtown.
Nature Centers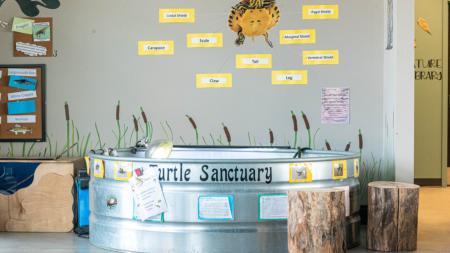 Located in Avon, this animal oasis is just the place to encounter unexpected creatures. On a recent visit, my daughters spent over an hour peeking in the displays as turtles lounged in their aquariums, an axolotl played hide and seek, and Jack and Diane – the impressively large African spurred tortoises – browsed over lettuce. 
Pecar also features an adventurous playground, a pond for fishing and kayaking, primitive campsites with indoor restrooms and showers and Pock Woods for a bit of nature exploration where if you are lucky you might encounter some other creates in their native habitat.
It's a lovely place to spend a few hours or a nice long weekend.
The nature center hours is open Monday through Friday from 10 a.m. to 6 p.m. and can be reserved for private events as well.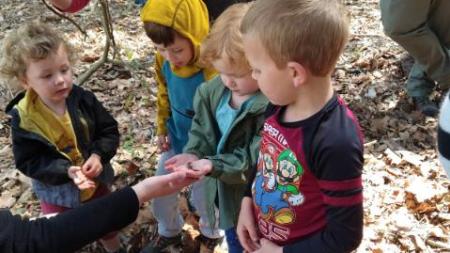 This beautiful park features several workshops throughout the year that allow visitors to learn more about the natural world around them, including the critters who inhabit that world.
Self-guided tours of the nature center will allow you to see reptiles up close and the bird-viewing room can turn even a casual watcher into a birder.
On a guided tour with a park naturalist recently my children were encouraged to turn over logs and find the salamanders which make the earth underneath home. They even got to hold them in their hands – gently, of course! 
Needless to say, that was one memorable hike.
Dog Parks
This two-acre park along Hornaday Road is a short walk from the B&O Trail and has plenty of amenities and space to keep your dog or dogs entertained. You must pay a monthly membership fee to enter, and you can register up to three dogs.
For more information or to register, click here. 
Located in Avon at Washington Township Park, it is designed to give dog owners the opportunity to socialize and exercise their dogs in an enclosed area. Dogs must have a membership.
Applications can be found online at the Paw Park website.
Bark Park
The Plainfield Bark Park,1007 Longfellow Drive, also requires dogs to be registered, which involves a fee and a signed waiver of liability. You can register your dog at the Richard A. Carlucci Recreation & Aquatic Center.