Some people think breakfast is the best meal of the day while others prefer lunch. Well, I'm here to tell you that brunch has its own special place in my stomach.
With that in mind, here are some of my favorite places and dishes, including spots that serve yummy mimosas and Bloody Marys, for brunch in Hendricks County, Indiana.
1. Boulder Creek Dining Company
My family and I frequent Boulder Creek,1551 N. Green St., Brownsburg, for dinner, so I was excited to learn they offer a Sunday brunch.
The Sunday brunch menu boasts both sweet and savory breakfast options. Entrees include omelets (American or vegetarian), eggs and loaded hash browns, steak and eggs, French toast and pancakes (plain or chocolate chip).
Prices vary from $12-18. A la carte breakfast sides (such as applewood smoked bacon and sausage links) are also available. The perfect compliment to Boulder Creek's brunch is a mimosa from the bar.
In addition to the great food, the rustic mountain lodge ambiance is warm and inviting and has been newly renovated. During the warmer months, Boulder Creek has a relaxing patio area for outdoor seating. 
Sunday brunch hours are from 10:30 a.m. until 2 p.m. 
2. Bread Basket Cafe and Bakery
This family-owned, historic bungalow turned cafe provides a comfortable, cozy dining experience. The Bread Basket Cafe and Bakery, 46 S. Tennessee St., Danville, strives to offer amazing service and cuisine with locally sourced products!
Breakfast is served 7:30-11 a.m. Tuesday-Friday, and all day (7:30 a.m.-3 p.m.) on Saturdays.
Butter pecan waffles, cinnamon roll French toast, peppery pig omelets and smoked salmon omelets are the cafe's specialties. You can opt to create your own omelet by choosing three ingredients, which consists of a variety of meats, veggies and cheese.
Several options are available for Belgium waffles, as well. Other breakfast dishes include the classics (biscuits and gravy, breakfast sandwich, French toast) and more healthy options such as fresh fruit plate, oatmeal and chia pudding with berries and seeds. 
The Bread Basket Cafe and Bakery is open 7:30 a.m.-3 p.m. Tuesday through Saturday for breakfast and lunch or for purposes of this post, brunch.
The lunch menu offers wonderful sandwiches and salads with fresh ingredients, and the gorgeously displayed dessert case offers treats straight off the pages of a magazine.
3. Oasis Diner 
If you are searching for a true 1950's-type diner, look no further than Plainfield. The Oasis Diner, 405 W. Main St., is located along historic U.S. 40.
Not only do they provide a nostalgic feel for simpler times, but also offer a scrumptious menu that is sure to please everyone.
Breakfast is served all day and lunch and dinner are available after 11 a.m.
The portions are huge, so either come in starving or plan to take home leftovers. The National Road Specials, named after major cities along U.S. 40, are popular among patrons. 
I'd recommend the St. Louis Slinger which consists of hash browns, a half-pound burger, jalapenos, onions, house-made chili, melted cheddar cheese and two eggs.
A variety of three-egg omelets are available, such as, the western, philly and veggie. Other breakfast offerings include sandwiches, brunch burger, egg benedicts, and a la carte items (waffles, pancakes, biscuits and gravy, grits, beignets and much more). 
If it's after 11 a.m., and you are in lunch mode, definitely try "The Original Tenderloin" sandwich. It will be obvious why it's been voted one of the best in Indiana. 
Check out the entire menu and interesting historical facts here.
Also, for a more in-depth description of one of my visits, click here.
The Oasis Diner is open from 7 a.m.-9 p.m. Monday-Thursday, 7 a.m.-10 p.m. Friday and Saturday and 7 a.m.-3 p.m. Sundays.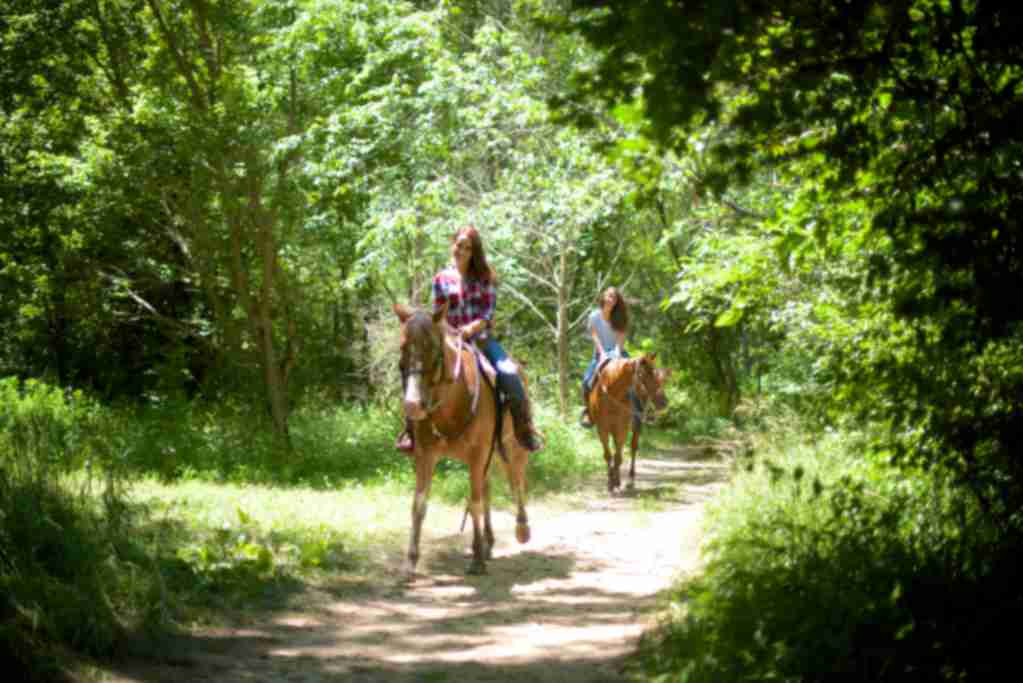 Stay Updated!
Sign up to receive the Weekly Insider or Monthly Planner newsletters for events, things to do, discounts, insider info and more!
4. Court House Grounds 
On the square in Danville at 65 S. Washington St., you can find a restaurant situated in a beautiful building that dates back to 1882 with all the ambience to match. Court House Grounds has provided great food and atmosphere for 23 years. 
Saturday brunch is sure to please with a variety of options to compliment their Bloody Marys and mimosas. The menu features spinach quiche with fruit, gourmet biscuits and gravy, liege waffles, eggs primavera with spinach, avocados, and tomatoes, hearty egg sandwiches, upscale bagels with cream cheese, salmon and capers and oatmeal topped with brown sugar, cinnamon, raisins and blueberries.
Be sure to return to Court House Grounds on Friday evenings for their special after-hours dinner menu featuring prime rib that the locals say is divine. 
Court House Grounds is open Monday-Saturday from 8 a.m.- 2 p.m. with special evening hours on Fridays from 5-8 p.m.
5. The Beehive 
Inspired by her dad, a beekeeper, Betsy Bassett, owner of The Beehive at 55 E. Main St. in Danville, uses honey as often as possible to sweeten the treats she offers. She likes that honey is a heathier alterative to processed sugars.
The Beehive offers make-your-own breakfast sandwiches, complete with a protein, a cheese, vegetables and topped with a gourmet spread. Toast, bagels, fruit salad and oatmeal are other options on the breakfast menu that you can also choose if you prefer brunch.
The Beehive is a go-to spot any time of day though. Hot and cold sandwiches, rotating soup options made from scratch daily, build-your-own salad, meatloaf and chicken and noodles are featured on the lunch menu.
Stop by The Beehive to make your nights easier with house-made casseroles that are ready to take home and bake. Don't forget to end your meal with a dessert from their bakery including cinnamon rolls, crunch bars and the list goes on.
In addition to the restaurant, the Beehive offers a market with quality essentials such as local beef, eggs, bacon and honey as well as unique gifts for yourself or a loved one like jewelry, soaps and jams.
The Beehive is open 7 a.m. to 7 p.m., Monday-Friday and 9 a.m. to 4 p.m. on Saturday and Sunday. 
6. Big Bear Biscuits (Coming Soon)
Coming soon to the south side of Brownsburg at 733 E. Main St., in the former location of Dawson's Too, is Big Bear Biscuits, which I guarantee will be the perfect brunch destination. This brand-new breakfast/lunch/brunch concept is a home-cooked idea. 
The endless offerings on the menu include fresh biscuits, biscuit-style waffles, pancakes-style biscuits, chicken, biscuits and gravy, hot brown, omelets, short ribs, artisan lattes, mimosa flights and so many more delectable offerings. 
The menu has something for everyone. Kids and parents alike will love the Little Cubs menu choices that are just $5.
Visit Big Bear Biscuits when they open soon in Brownsburg. They will be open from 7 a.m. to 3 p.m., seven days a week.
7. Best Friends Coffee & Bagels 
Best Friends Coffee & Bagels is the perfect place to grab a quick meal to go. Enjoy brunch with friends or meet up with colleagues for a meeting.
They offer indoor and outdoor seating and are located at 1060 E. Main St. in Brownsburg. Best Friends Coffee & Bagels offers breakfast, lunch and dinner options all day. 
They offer food items with catchy names like the Rockin' Ralph bagel featuring chopped sirloin steak, sauteed peppers, onions and mozzarella on an asiago bagel and The Wolf Pack with Canadian bacon, regular bacon, scrambled eggs, hash browns, pepper jack cheese and sriracha cream cheese on a plain bagel.
Best Friends also offers seasonal specialty drinks, a smoothie/juice bar, and kids' meals for under $5. Best Friends Coffee & Bagels offers so many options for all.
Best Friends Coffee & Bagels recently grew their business with the opening of a new location inside Back 9 Golf and Entertainment, just a mile southwest of Lucas Oil Stadium in downtown Indianapolis.
Stop by Best Friends Coffee & Bagels in Brownsburg from 6 a.m. to 5 p.m. Monday-Friday  and 7 a.m. to 5 p.m. Saturdays and Sundays.
Whether you are in the mood for a made-to-order breakfast sandwich, a slice of gourmet quiche or you want to relax with your girlfriends and sip a mimosa, Hendricks County has a brunch option for you.