One of my favorite annual events in Hendricks County, Indiana, takes place over Labor Day Weekend each year: North Salem Old Fashion Days. I can't wait for Aug. 31 - Sept. 2 to get here because Old Fashion Days always has so much to offer my entire family. I love the town of North Salem, and my favorite restaurant is there.
Over the course of three days, tiny North Salem draws in thousands of visitors for its celebration of everything historic that makes the town so charming and interesting. You can't walk through the heart of North Salem without feeling the history jumping from its buildings. Old Fashion Days provides the perfect opportunity for your whole family to experience this fantastic town.
I can't possibly capture everything that's going on during Old Fashion Days in one blog post, so I'll hit the high points, and trust that you'll experience it all for yourself.
Old Fashion Days Parade
The Old Fashion Days parade is not to be missed. Incredibly, this little town of just over 500 people hosts the largest parade in Hendricks County!
The parade begins at 11 a.m. on Saturday, Aug. 31, but you'll want to get to North Salem earlier than that to claim your spot. More than 100 classic cars, antique tractors, emergency vehicles and other entries will parade through town. Bring some sort of receptacle to hold candy, too, because they make it rain up in North Salem.
You'll be able to enjoy a second parade on Monday, Sept. 2 at 10 a.m. during the Pet Parade. Do you have an especially cute pet? Register at the Community Building at 9 a.m. and then take a stroll through town with your favorite companion. You and your pet just might win an award!
Live Music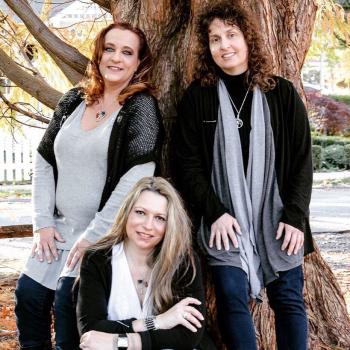 There are plenty of opportunities to listen to live music, scoot your boots and even show off those vocal chords at North Salem Old Fashion Days.
At 10:30 a.m., Saturday, Aug. 31, enjoy the musical talents of the Hendricks County Chorus.
At 1 p.m., the Dallas Cole Band takes the stage to entertain festival-goers, followed by the bands Lanny Ferguson On My Own and Curve Appeal.
The live music continues on Sunday, Sept. 1 with live music by Mikey Goode beginning at 1:30 p.m.
At 3 p.m., True Revival plays some live Christian music, and then Curve Appeal performs again at 7 p.m.
Live music continues on Monday, Sept. 2 when North Salem resident and talented musician Mike Whitlock, known around these parts as The One Man Band, shows off his unique abilities from 11 a.m. to 1 p.m.
Then at 6 p.m., Hendricks County Line Dance takes the stage to get your boots scootin'.
Horse & Tractor Pulls
Watching stuff get pulled around is always fun at festivals like North Salem Old Fashion Days, and this festival doesn't disappoint.
On Saturday, Aug. 31 at 3 p.m., head over to Machinery Field for the Fleece Performance Hoosier State Showdown -- an extravaganza that features trucks and tractors in several different classes. Admission is just $7 per person, and kids ages 7 and under are free. Take a walk through the pit area with a $15 pit pass.
On Sunday, Sept. 1 at 7:30 p.m., the heavyweight horses will get after it at Machinery Field during the always popular Horse Pulls.
5K, 10K and Bike Ride
How about getting some exercise on the morning of Monday, Sept. 2 while enjoying scenic Hendricks County? North Salem Old Fashion Days offers a 5K run/walk, a 10K run and a bike ride to support the B&O Trail.
For the 5K and 10K, you can register online by Sept. 1 for $25 per person by clicking here, or you can register on the morning of the event for $30. Prizes will be awarded!
The casual, non-competitive Old Fashion Days Bicycle Ride offers an 11-mile course and a 34-mile course, the longer of which takes riders past a favorite spot of mine -- McCloud Nature Park. Registration is $25 for an individual, and there are special family rates, too. For more information, including how to register online, click here.
The runs and walk and bicycle tour all start at 8 a.m.
Bed Race
One of the most entertaining spectacles at North Salem Old Fashion Days is the iconic Bed Race, which will take place on Monday, Sept. 2 at 2 p.m. Hilariously unhinged teams, often dressed in wild outfits, race down Pearl Street on beds -- yes, beds -- at break-neck speeds. Because, what else would you use a bed for?
You know what? If you and your family and friends are teetering on the edge of the crazy cliff and are looking for a memorable experience full of laughs, register yourselves for the Bed Race at noon. The beds are provided by the festival, so have some fun with it without having to drag your king-sized mattress to North Salem!
Shopping and Food
There are always a ton of craft and food vendors at North Salem Old Fashion Days, so bring your shopping shoes and your eating pants. This is a juried festival where no commercial items are allowed, and you'll find all sorts of unique items there to meet your shopping needs.
Local businesses will also be open during Old Fashion Days, so be sure to stop in and take a look. I suggest wandering inside Garden Gate Gift & Flower Shop and seeing all the items owner Terri Solomon sells. (Click here to read more about this hidden gem.)
You can't possibly leave Old Fashion Days hungry. In addition to the food vendors, the United Methodist Church hosts a smorgasbord breakfast on Saturday and Monday from 7 to 10 a.m. each day, the Christian Church on California Street will hold a Pork Chop Dinner on Saturday from 10:30 a.m. to 3 p.m., there's a pie auction on Sunday at 11:30 a.m., and there's a pizza-eating contest on Monday at 3 p.m.
The pizza for the contest comes from my favorite restaurant in Hendricks County -- Perillo's Pizzeria. If you prefer eating your pizza at a leisurely pace on your own schedule while you're in town, make sure you visit Perillo's during Old Fashion Days for truly authentic Italian food. Be prepared for a wait if you actually want to sit down, though they usually sell pizza by the slice out front as well.
Here are several reasons while you'll love it. Just make sure you save me a calzone.
Even More
As I mentioned earlier, it's very difficult to cram all of the North Salem Old Fashion Days activities into one blog post. My editor is already yelling at me for how long this post is, and I haven't even had a chance to talk about the car show that will take place on Sunday from noon to 3 p.m., the daily 50/50 raffles, the brand-new corn hole tournament on Sunday at 3 p.m., the bounce houses and games and pony rides for the kids all weekend, the basketball hoops, the...
Okay, he says I really have to stop now.
Just promise me that you'll come to North Salem over Labor Day weekend for Old Fashion Days. Don't rely solely on my blog post -- experience it for yourself! You'll be back year after year.
See you there!
North Salem Old Fashion Days
Aug. 31 - Sept. 2 (Labor Day weekend)
Vendor booth and merchant hours: Saturday 9 a.m.-6 p.m.; Sunday 10 a.m.-6 p.m.; Monday 10 a.m.-4 p.m.