Situated on the corner of Main Street and Avon Avenue in the heart of downtown Plainfield is the Barlow building, home to Mama Bird Bakery. A dream has become reality with the opening this new business.
The owners have spent months perfecting every detail of the space to welcome all. So, here's what you need to know:
From Moms to Business Partners 

Jessica Klatte and Katie Jacoboski are the two women behind Mama Bird Bakery.
Klatte began baking decorative sugar cookies as a way to de-stress from her career as a social worker and as a way to bond with her daughter, Raven, also known as Bird. Klatte (called Mama) and her family thought the perfect name for her sweet treats was "Mama Bird" cookies. And so the name was born. 
Klatte and Jacoboski originally met when Jacoboski served as a music teacher to Klatte's child. When Klatte baked a batch of cookies for Jacoboski, she encouraged her to begin selling the delectable cookies. Taking Jacoboski's advice, Mama Bird Cookies became an instant success in 2018 selling from Klatte's kitchen.
And when the cookie business outgrew Klatte's kitchen, an incredible partnership between the two moms began as co-owners of Mama Bird Bakery.   
Modern-Yet-Classic Aesthetic 
When the time came for Klatte and Jacoboski to choose a location for their bakery, they had their hearts set on Plainfield's thriving downtown.
The location in the Barlow, a mixed-use building on the southwest corner of 234 E. Main St., was ideal as there was plenty of ample parking and an outdoor patio space for customers. It also offered a built-in customer base of residents who lived on the upper floors of the building.
After months of planning all the intricate details, Mama Bird Bakery opened on January 31, 2023.
The new space has seating for 30 people and a modern, yet classic aesthetic with a warm, earthy color palette featuring avocado green. Klatte and Jacoboski's hope for the bakery is that customers will gather to enjoy each other's company and the treats that the owners have poured their heart and soul into. Guests will have the opportunity to use free Wi-Fi and to enjoy the bakery's outdoor seating.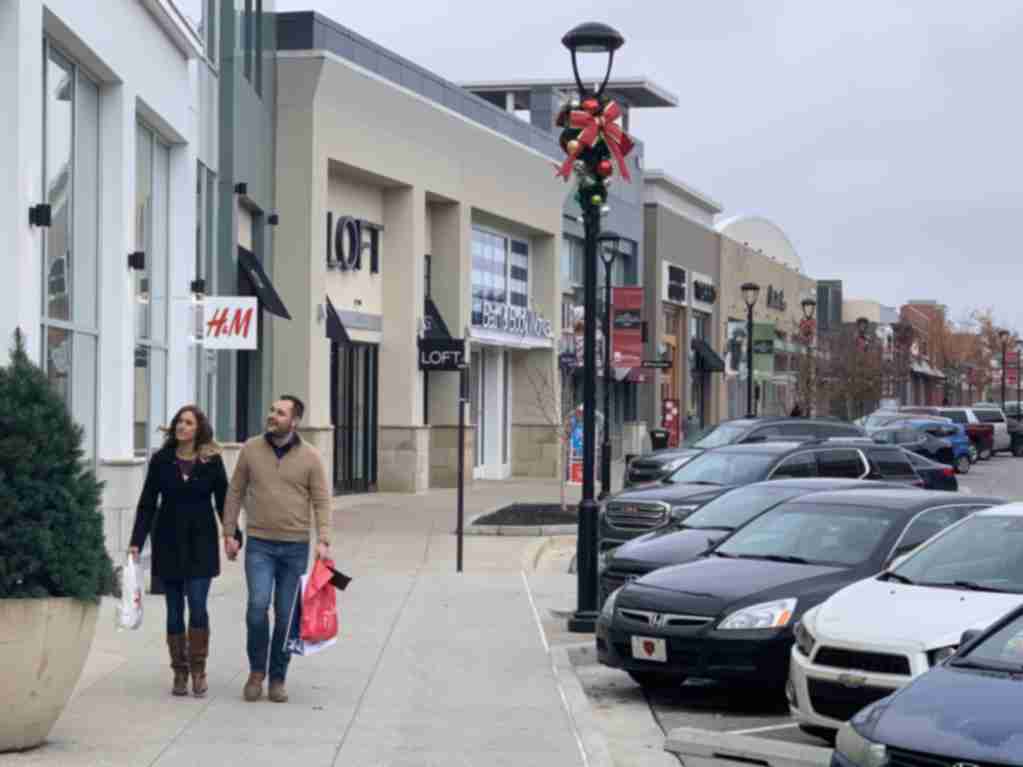 Stay Updated!
Sign up to receive the Weekly Insider or Monthly Planner newsletters for events, things to do, discounts, insider info and more!
Desserts & More
Klatte and Jacoboski have expanded their menu to feature a wide selection of items all made from scratch on the same day. Topping the list are breakfast pastries, muffins, macarons, coffee cakes, cookies and brownies.
Their most popular items are the melt-in-your-mouth cinnamon rolls, which pair perfectly with coffee from local roaster Tinker Coffee Company. Leftover items are donated to local nonprofit partners.
Mama Bird Bakery will continue fulfilling custom orders for their famous drop cookies, sugar cookies, macarons and cookie cakes. While orders can typically be filled next day, a week's notice is preferred.
"Everyone is Welcome At Our Table" 
My favorite thing about Mama Bird Bakery is their business is built on this mantra. They have even neatly displayed that motto on the wall ushering customers into the bakery. 
Jacoboski is mother to two children with autism, and Klatte helped Central Indiana individuals with disabilities and their families as a case worker before turning to baking.
The special needs' community has a loving place in their hearts, and they reflect that in their baked goods, their staff and the way they operate.
Mama Bird Bakery features special tables for individuals in wheelchairs, and the menu includes vegan, gluten-free and allergy-friendly choices. Three of the bakery's first employees are individuals with disabilities. 
From the desserts baked to perfection, a gorgeous new space and acceptance of all, these are just a few of the reasons to stop by Mama Bird Bakery today. 
Mama Bird Bakery
Address: 234 E Main St, Plainfield, Indiana
Phone: 317-409-5724
Open 7 a.m. to 2 p.m., Tuesdays-Sundays