Every October or November, golfers in Central Indiana pack up their golf clubs for the winter, bury their golf shoes deep in the closet and move their polos to the bottom drawer. No golfers or course are willing to brave the winter weather. Luckily, that's not an issue anymore for golfers in Hendricks County, Indiana.  
X-Golf Plainfield opened in the Spring of 2022 at The Shops at Perry Crossing. The indoor golf facility offers the ultimate entertainment experience without the stress of weather. Golfers don't have to leave Hendricks County to play some of the world's most famous courses while enjoying delicious food and plenty of bar options.  
It makes for the perfect winter or rainy weather options for an outing with friends and family.
The Golf
Golfers are placed in one of seven bays equipped with a bar top table and stools and a golf bag stand. Each table only has four stools but there is plenty of standing rooms for parties of six or even eight to fit comfortably.
Prices are not determined by person, though. The cost is $60 per bay regardless of the number of golfers in your party.  
Perhaps the most unique part of the experience is that the golf ball comes to you. By pressing a green button in the swing area of the bay, a golf ball comes out of the floor and is placed on a tee. The tee can then be lowered or raised with arrow buttons also in the bay.
If you want to hit it off the deck instead of teeing it up, just knock the ball off the tee and it will retract back into the floor.
When it comes time to take a swing, a series of laser, light and impact cameras track the club and ball to replicate the ball flight. Not only is the distance and trajectory tracked but launch angle, spin rates, ball speed, club head speed, apex and more than a dozen other metrics are also measured.
There are multiple settings and games to choose from. After you get warmed up on the driving range, you can choose from courses all over the world. Try your hand at links style golf at St. Andrews or tackle the iconic 17th at TPC Saw Grass.
Most importantly, there's never any rain, and the temperature remains comfortably in the low-70 degrees!
The Food
The bar-style food menu makes for the perfect combo with your indoor round. A more popular item on the menu is the 14-inch cheese, peperoni or sausage pizza. If you want to get your hands messy in between shots, you can order one pound of twice-baked wings tossed in sweet chili, BBQ or hot sauce.
Be prepared that the Giant Soft Pretzel is actually giant. The 24-ounce salted soft pretzel is served on a wooden board with two cups of beer cheese. The order is big enough to easily serve as a meal for two, three or maybe even four people.
Other menu items include chips and salsa, mozzarella sticks, seasoned tater tots, buffalo cauli-bites and buffalo chicken fingers.
The Bar
The U-shaped bar sits between two rows of golf bays in the middle of the facility. You can sit at the bar in between rounds or servers will visit your bay to take drink orders. Behind the bar, there is a lounge area with couches and many large screen TVs with live golf or sports action
Five beers are always on tap including Bud Light, Gumball Head, Two Hearted, Blue Moon and Sam Adams. There are more local brews stocked in bottle or cans including three from Sun King Brewery and Zombie Dust from 3 Floyds Brewing. For larger groups, domestic buckets are $18 while import and seltzer buckets are $21.
When it comes to the cocktail menu, there is plenty of golfing flare – a Masters Mule, the Green Jacket and a John Daly to name a few. The ladder being an Arnold Palmer mixed with vodka.
The bar also includes four different wines purchased by the glass along with more than two dozen spirits.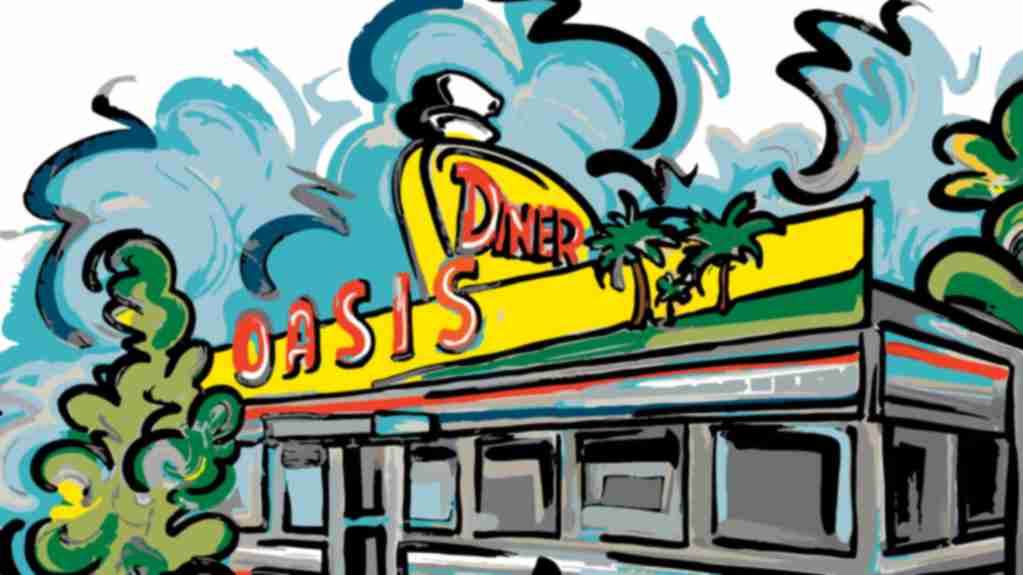 Free Visitor Guide!
Get your insider guide to all things Hendricks County by ordering a FREE Visitor Guide. Download or order a print copy today!
Common Questions
Can I play if I have never played golf before?
X-Golf offers plenty of play options for beginners and seasoned pros. X-Golf team members will spend time showing you how the equipment and games work when you arrive to make sure you are comfortable.
Should I bring my own clubs?
Players are encouraged to bring their own clubs, however you can rent clubs starting at $10.
How long does it take to play 18-holes on a simulator?
It takes around one hour per person to play 18-holes on an X-Golf simulator.
Should I book a tee time?
X-Golf recommends that visitors book a tee time online prior to their visit to ensure a bay is available upon arrival.
Does X-Golf offer lessons?
There is a golf professional on-site that offers lessons to help improve your swing.
X-Golf Plainfield
Address: 313 Marketplace Mile, Suite 120, Plainfield, IN 46168   Hours: Monday–Thursday: 11 a.m.–8 p.m. Friday: 11 a.m.–Midnight Saturday: 9 a.m.–Midnight Sunday: 9 a.m.–8 p.m.