I must admit, I love shopping! Fortunately for me, I also love hunting for good deals, and that helps ensure my shopping habit actually fits into my budget.
As a self-proclaimed bargain shopper, I also relish the opportunity to tell others where they can find great deals. I'm over the moon to spread the word about the latest bargain shopping mecca I have found: Simply Chic in Plainfield, Indiana. 
Simply Chic is not a new store, yet somehow it escaped my attention until recently. There are actually five Simply Chic locations throughout Central Indiana, with one right here in Plainfield.
Simply Chic is an upscale women's resale shop that was made for bargain shoppers just like me! With new inventory coming in every day, each visit to Simply Chic in Plainfield will be a brand new shopping adventure.
Sell Your Clothes
One way to pad your clothing budget is to make money by selling those clothes taking up space in your closet that you never wear. Please tell me I'm not the only one pleading guilty on that charge!
Unlike traditional consignment shops, Simply Chic pays cash on the spot for your gently used (or better) clothes, shoes, accessories and more. That's cash that can go straight into your pocket…or toward buying more clothes to fill out your now purged wardrobe!
Simply Chic Plainfield purchases sizes XS-5X clothing that is within 12-18 months of the current styles and looks for items that will appeal to young adults through older women. They are even experimenting with buying and selling home goods and unused/unopened fragrances, lotions and cosmetics.
Ladies, it's time to clean out your closets and drawers. Exchange that dress that is a bit too small or those shoes you thought you would wear but never did for some extra spending cash!
Buy New (To You) Clothes
And now it's time to shop! At Simply Chic Plainfield you can find plenty of high-end, brand name items at bargain prices.
Sought-after labels such as Kate Spade, Loft, Michael Kors, Lululemon, Lane Bryant, Banana Republic and American Eagle can often be found on the racks at Simply Chic. Yet, you won't find the high price tags normally associated with these labels.
Pay just half to a third of mall prices by shopping at Simply Chic.
The Plainfield store is neatly organized not only by size, but also by clothing type, making it easy for shoppers on a mission to find the perfect top, pants, dress, coat or athletic clothing to look their best.
Whether you are on the hunt for something casual to wear to a barbeque or something a bit more dressy for the next cocktail party, Simply Chic prides itself on being a one-stop shop with something for granddaughters through grandmothers and everything in between. The friendly staff and the pride they take in keeping the store clean and orderly will inspire you to stop in often.
Don't Forget the Accessories
True fashionistas know that any outfit can be elevated with the right accessories.
At Simply Chic you'll find an ever-changing variety of belts, scarves, jewelry, sunglasses, shoes and much more to jazz up any outfit.
Be sure to browse their unused fragrances and makeup as you complete your look.
As the mom of a teenager who loves experimenting with new makeup products and scents (yet doesn't have a job to support her new-found hobby), I'm excited to bring my daughter back to Simply Chic Plainfield.
Need a New Handbag?
If you care about both fashion and function, then having just the right handbag for every season of life is a necessity. Simply Chic carries tons of like-new designer handbags at affordable prices, so you will be sure to find just the right one to serve as the perfect statement piece for any outfit.
They also boast racks of the more functional, yet still stylish, purses that us soccer moms need when we want to be prepared for anything. You can also find the more delicate wristlets perfect for the times you plan to hit the town and just want to carry the necessities.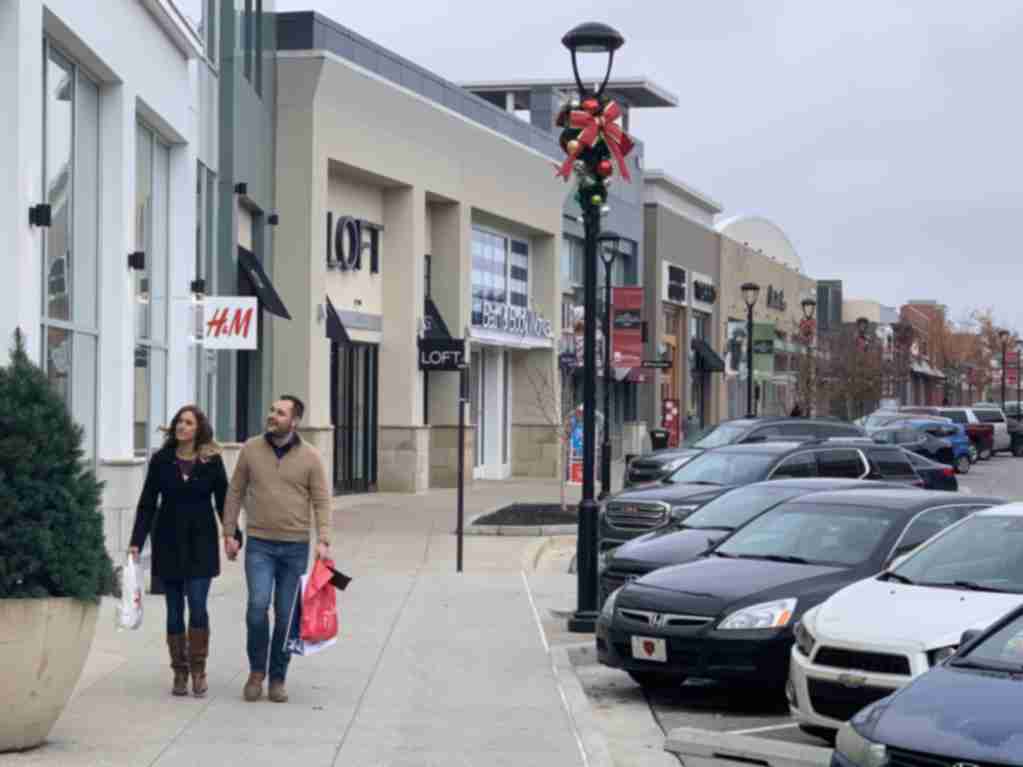 Stay Updated!
Sign up to receive the Weekly Insider or Monthly Planner newsletters for events, things to do, discounts, insider info and more!
Home Decor
Simply Chic Plainfield's latest venture is in buying and selling home decor. While you are sprucing up your wardrobe, why not give your home a bit of a facelift as well?
In addition to all their amazing and affordable clothing and accessory options, you can now browse for just the right piece of art or 'punny' sign for your living room wall or find the perfect mug for your mother-in-law.
Whether you are in the market to buy or sell trendy home décor, it's worth a visit to Simply Chic in Plainfield.  
Get Rewarded
If all that isn't enough to inspire bargain seekers to check out Simply Chic, they offer an amazing rewards program. Sign up is easy and you begin earning points right away, both when you buy and sell items with Simply Chic.
I signed up when making my first purchase and earned a $10 coupon good on my next shopping trip. Cha-ching!
I was happy to hear that I don't need to carry around yet another discount card, instead they just look up my account with my phone number each time I come in to buy or sell. 
You can bet I'll be keeping an eye out for special discounts and other offers available to rewards members as I rack up points with additional purchases.
My Shopping Mission
As I gathered information for this article, I decided to do a little research of my own and set out to find a dress for an upcoming wedding I'll be attending. I really didn't want to spend much money so had resigned myself to just wearing something already in my closet…until I arrived at Simply Chic.
I was surprised to find more than eight dresses I liked in my size and made a beeline for the dressing room.
Not only did I find a great dress for the wedding…I ended up buying three dresses! Now I'm also set for my daughter's graduation and her open house, and I only spent $51! I call that a bargain!
So, what are you waiting for? It's time to take that box of clothes you never wear anymore to Simply Chic for some cash. Then you will be ready to browse the store for the next great piece to add to your wardrobe.
Whether you plan to buy or sell (or both), a visit to Simply Chic Plainfield is sure to be a fruitful venture.
Store Details
Location: 160 Plainfield Village Drive, Plainfield
Hours: 10 a.m.-7 p.m. Monday-Saturday, Noon - 6 p.m. Sunday
Contact: (317) 838-8778