Last year, I took my teen-age daughters to a field of sunflowers at Beasley's Orchard in Danville, Indiana, for their annual festival. We created some amazing mother/daughter memories as we wandered through the rows and rows of tall, yellow blooms. Along the way, we snapped tons of photos and came home with several beautiful stems as well as plenty of Instagram-worthy pictures that I will cherish for years to come.
I was thrilled when I heard that Beasley's decided to make this an annual affair, and that this year's field of sunflowers will be even bigger. So, back by popular demand, Beasley's Orchard is proud to host the third annual Sunflower Festival July 23-31. 
Here's what to expect:
Beasley's Orchard
Hendricks County locals and frequent visitors are well aware of the many family-friendly activities that take place at Beasley's Orchard year round.
This third-generation family farm opened in 1946 and offers a farm market year-round. Beasley's Orchard hosts many fun activities for all ages that often include opportunities to get hands-on farm experiences and learn about agriculture.
Depending on the growing season, visitors can harvest and take home their own produce with U-pick strawberries, raspberries, apples and pumpkins. Beasley's most popular season is fall when they celebrate the harvest with hayrides, a pumpkin patch, an 8-acre corn maze, apple cannons and more. 
While you are awaiting all the fall fun Beasley's has to offer, don't miss your chance to frolic through the sunflowers! 
Flower Picking
Last year's sunflower field was doubled in size to allow for more attendees, plenty of sunny blooms to pick from and more space to spread out and take photos. (More on the photo ops in a minute!)
Sunflower Festival attendees get to wander through 7 acres of blooming sunflowers, with each blossom averaging 4-5 feet tall.  
It costs $7 a person to go into the sunflower field, and every attendee gets to pick one blossom to take home.
Additional blossoms are sold separately for $3 a stem, $12 for a 1/2 dozen or $18 for a dozen beautiful blooms.
Or for $25 you can get an unlimited bucket of blossoms to take home in a galvanized metal pail, filling it with as many blooms as you can fit!
Visitors are given shears to cut down the blooms of their choosing, or you are welcome to bring your own garden shears. You also don't have to purchase tickets ahead of time.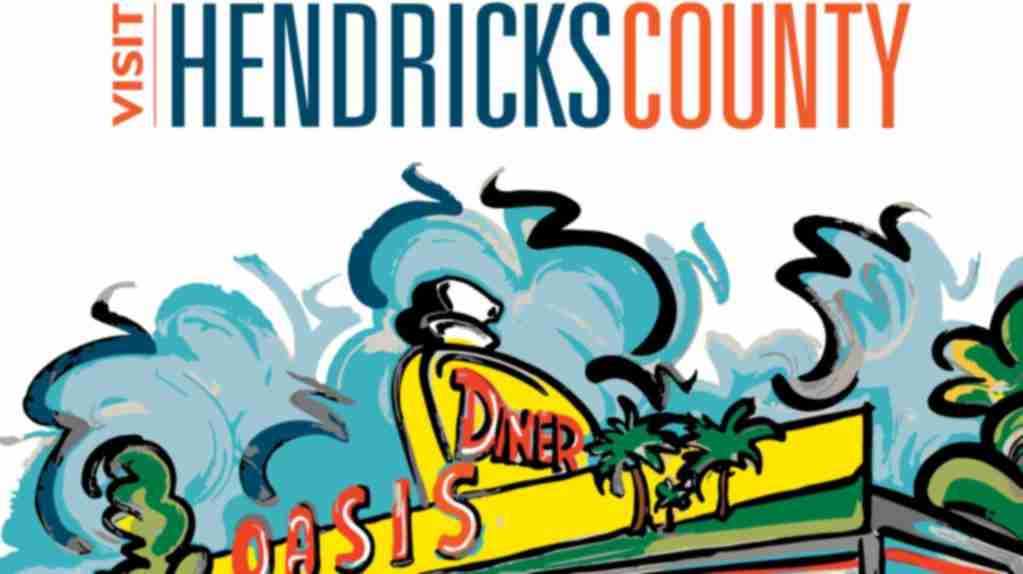 Free Visitor Guide!
Get your insider guide to all things Hendricks County by ordering a FREE Visitor Guide.
Photo Ops
With so much beauty everywhere you turn, the Sunflower Festival is a photographer's paradise. Perfect for both professional and amateur shutterbugs alike!
Visitors can snap their own photos or bring a professional photographer of their choice anytime throughout the event.
The Sunflower Festival is open from 9 a.m.-6 p.m. Mondays through Thursdays and also will span two weekends in September. Weekend hours include 9 a.m.-9 p.m. on Friday and Saturday and noon-6 p.m. on Sundays.
Being open later in the evenings on Friday and Saturday allows for some great "golden hour" sunset photos!
The Sunflower Festival is perfect for groups who want to capture great family photos. It is also perfect for a romantic and memorable date night with your sweetie! Pets on leashes are welcome as well. 
Food & Refreshments
You can get your fill of sunflowers and also plan to fill your belly! 
A food truck will be on hand to feed the crowd at this year's Sunflower Festival. 
Of course, Beasley's also will sell its award-winning apple cider, cider slushies and hard cider as well as other various treats, fresh fruits and vegetables you can find in their barn market.
Plan to purchase a snack or a full meal as you linger and enjoy your time at Beasley's Orchard. 
Mother Nature and Agritourism
The Sunflower Festival will span 9 days (including two weekends).
Beasley's prides itself on not only entertaining visitors but educating them about agriculture as well. As Jim Finley, Agritourism Manager, shared with me "there is a lot more that goes into planning the Sunflower Festival than just throwing a bunch of seeds in the ground!"
Organizers tend to not know for sure when the event will be. It is much earlier this year compared to last year when it was held in September when the weather during planting time didn't cooperate, and the field had to be replanted.
Like all farms, Beasley's operates on Mother Nature's calendar. Fortunately, the glorious blooms came through much earlier this year, though organizers did delay the event one week.
They have been overwhelmed and overjoyed with the response and loved seeing so many people enjoy their beautiful blooms!
Whether you made it out last year or not, you won't want to miss the 3rd Annual Sunflower Festival at Beasley's Orchard July 23-31, 2022!