Our everyday lives are filled with crazy schedules. Strolling through antique and vintage shops is a great niche hobby that allows us to slow down, and in a way, venture back in time! Grab an over-sized coffee and mosey around sifting, scouring and rummaging for local treasures you won't find in any retail box store.
The selection of vintage and antique shops in Hendricks County, Indiana, has grown in recent years. There are so many different types to choose from: furniture to décor to toys and everything in between. Here is a list of some popular local options.
113 Simmons St., Plainfield, IN 46122
This Plainfield shop offers an older spin on their items and carries primitive products. That means the items, commonly from the 1800s American country, include handmade tables, desks, dressers and chairs before the era of mass production.
They often have interesting carpentry techniques we don't see anymore, such as dovetail joints.
The style here can be described as shabby cottage or eccentric farmhouse style with tons of treasures in between.
5789 E. U.S. Hwy 40, Plainfield, IN 46168
Gilley's is an expansive 37,000-square-foot warehouse located on U.S. 40 on the west end of Plainfield that is packed full of antiques, vintage, collectables, salvage, repurposed items, home decor, lighting, vinyl and much more!
With more than 350 booths and showcases, you can find virtually everything here.
Some even boast themes, like Christmas, kids' toys or vintage clothes. They also have a selection of re-purposed furniture, farmhouse-style, which is in-style and very popular right now.
120 W. Main St., Suite A, Plainfield, IN 46168
If you have more of a global taste, don't miss African Plum Home & More located in downtown Plainfield.
This family-owned store carries an interesting mix of new and restyled furniture.
If you're looking for something to make a room pop, this is the place to look, with plenty of statement pieces!
They also have a flare for world-traveling, boasting jewelry, home décor and items that would make anyone appear well-traveled!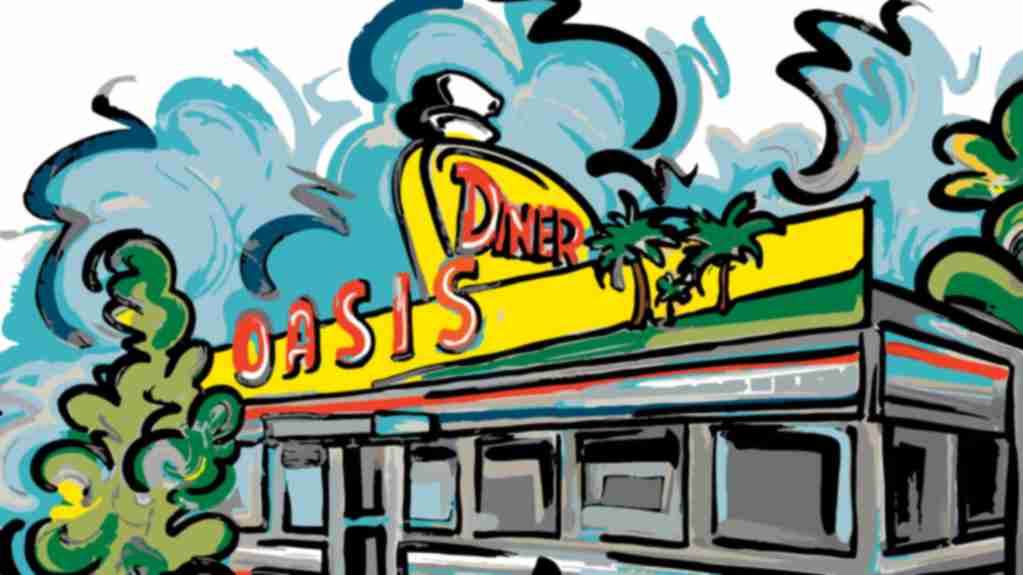 Free Visitor Guide!
Get your insider guide to all things Hendricks County by ordering a FREE Visitor Guide.
3744 N. Raceway Road, Brownsburg, IN 46234
Featuring an eclectic mix of handcrafted items including re-purposed furniture and decorator pieces made by various local artists, a trip through this Brownsburg warehouse/showroom provides a different experience every time.
Furniture, signs, décor, antique dishes and pops of color all live here in abundance to create the perfect mix of urban rustic farmhouse style.
If you are indecisive when it comes to style or enjoy a mixture of everything, Roots to Wings provides the perfect shopping experience.
127 S. Washington St., Danville, IN 46122
Forget-Me-Nots, located just off the historic Hendricks County Courthouse Square in Danville, has become known for its barn-wood creations.
From custom farmhouse tables, which they make in various sizes and shapes, to home decor, decorator pieces, games, toys and much more, you can find it here with much of their inventory coming from re-purposed Hendricks County barn wood!
They also stock Swan Creek Candles, RADA Cutlery, bags constructed of retired military canvas and much more. You never know what you might find at this fun shop.
More Great Options
Copper Top Customs - This unique shop in Clayton is filled with a large array of antiques, custom, re-purposed, handcrafted, arts and salvage. In addition to antiques, you'll find home décor, furniture, books and women's clothing.
Seek & Find Furniture & Decor - This home decor store situated in an old Brownsburg farmhouse offers an incredible variety of items at reasonable prices including re-purposed furniture, local artwork, clothing and more.
Garden Gate Gift & Flower Shop - Founded by three local women in North Salem, this unique resale store features one-of-a-kind gifts, handcrafted jewelry, collectibles, antiques, furniture and more. Garden Gate is also a full-service florist, which includes 24-hour online shopping.