In need of inspiration for new ways to spend quality time with your sweetheart? Unique date night options abound in Hendricks County, Indiana!
Whether you call Hendricks County home or you are here for a romantic getaway, the date night ideas below can help you and your significant other create special memories any time of the year. They may even spark some romance.
1. Grab a Drink
As parents to two little ones, some of my favorite conversations with my husband occur when we steal away for a couple hours and take the time to be just us. When there's not time for a full-blown date night with the shoes, the hair, perfect makeup and little black dress, grabbing a drink and reconnecting at one of our favorite spots is just what we need. 
We love to check out Brew Link Brewing and Nigh Brewpub, both in Plainfield. Sample flights of craft beers together and simply enjoy each other's company in a relaxed atmosphere. Enjoy a little competition? Challenge each other to a board game at Books & Brews in Brownsburg – loser buys the next round.
Or allow me to propose something a bit unorthodox. Instead of a night at a bar, why not try a coffee crawl?
My husband and I are coffee enthusiasts. Die-hard, coffee-drinking couples can take a page from our book and make a day of visiting a few of our favorite places, including Timber City Coffee, The Beehive, Cabin Coffee Company, and our newest fave, Creation Cookies Cafe in Danville.
2. Enjoy a Little Nightlife
The Prewitt Restaurant & Lounge in Plainfield offers a one-of-a-kind location to take in live music. This historic theater sat shuttered for decades, and has recently reopened as a restaurant, lounge and entertainment venue.
Nights when live music isn't on the schedule the atmosphere is alive nonetheless, with the big screen featuring classic movies and concert footage.
On a recent night out, we started at the bar, enjoyed the Sweet But Not Too Sweet Cocktail, then had salad and dessert (or what I call a balanced meal) in the main dining room. We agreed it all made for a perfect night in Hendricks County.
Learn more about this new attraction.
Insider tip: While the band takes a break, head up the stairs to the top floor speakeasy. The life-sized photo on the wall is a still from the first movie shown at the theater in 1927, and headshots from the film's stars adorn either side. I love the nod to the building's history, and the stylish, luxurious feel of the space will have you feeling like a movie star yourself!
3. Get Away From It All
Whether you're just visiting from out of town or in need of a staycation, there are several beautiful places to overnight locally and recharge from the busyness of life. A night away from housework and the regular routine is a dreamy way to date, and best of all you don't have to make your bed in the morning.
The Embassy Suites in Plainfield offers chic, modern amenities, including a pool and complimentary cocktail hour every evening and free made-to-order breakfast each morning. 
Hendricks County also boasts several small, charming vacation rentals perfect for a night away.
The Cottage at Natural Valley Ranch is situated on a beautiful working farm, complete with woods, a 3-acre pond, and horse trails. Marmalade Sky Bed & Breakfast is situated in a beautiful historic home in Danville and is a short, picturesque walk to several lovely shops and dining options.
Whatever your lodging preference, you'll find it and so much more here in Hendricks County.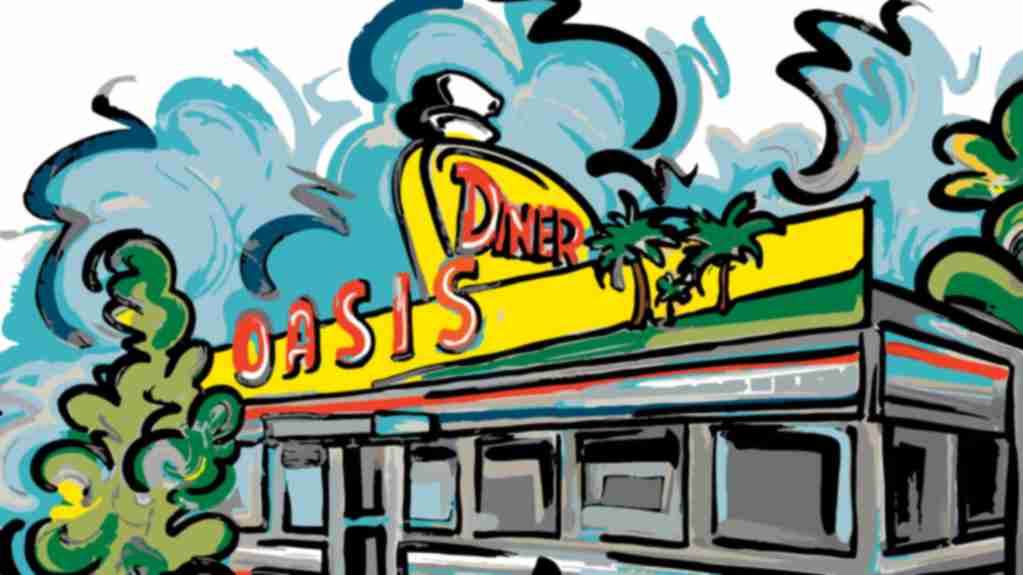 Free Visitor Guide!
Get your insider guide to all things Hendricks County by ordering a FREE Visitor Guide.
4. Reconnect with Nature
No one said date night has to take place at night! Don your favorite athleisure wear and get outside with your love in the morning, afternoon or anytime that fits your schedules.
Stroll the wooded trails at Arbuckle Acres Park in Brownsburg as you catch up with each other and discuss your hopes and dreams for the future. Get out your bikes and enjoy a leisurely ride together on the B&O Trail in Brownsburg or Vandalia Trail in Plainfield, Amo or Coatesville.
McCloud Nature Park offers various workshops throughout the year to help visitors engage with and appreciate our environment. Learning something new alongside your loved one is a perfect way to grow closer to each other and the world around you.
There are numerous parks and trails scattered throughout Hendricks County, so grab your water bottle and let the joy of nature refresh your soul and your relationship.
5. Dinner & A Movie Remix
It's a classic for a reason. And though dinner and a movie may sound like an ordinary kind of evening, Hendricks County offers plenty of ways to punch up a traditional night out. Ditch the typical chain restaurants and multiplex theaters for these more creative ideas.
Instead of the usual restaurant routine, visit Mokey's on the Square in Danville. This charming spot in a tiny historic building is the perfect place to cozy up and share a Date Plate (charcuterie for two) and craft beer. Then stroll down the block to take in a movie at the historic Royal Theater.
With only one viewing room, there won't be any debate over which movie to watch and the newly restored Royal has an intimate, comfortable vibe that only a small venue can offer. Snuggle up, share a bag of popcorn and get lost in the magic of the movies for a couple of lovely hours.
If live theater is more your style, check out a performance at the Longstreet Playhouse, home to the Hendricks Civic Theater. This theater housed in a former country church hosts top-notch local performers, and depending on the show, you and your sweetie will be laughing, crying or both as you enjoy a memorable evening together.
Speaking of laughing, another live option is Red Curb Improv Comedy Theatre in Avon. This is a great date night option to pair with a restaurant in Avon, such as Charbonos or Opa!
Before or after the show, pop over to Pittsboro for pizza or a juicy tenderloin sandwich at the Mason Inn or venture to Lizton for mouthwatering BBQ at the Rusted Silo BBQ & Brew House.
Whether you have something special to celebrate or just want to carve out dedicated time as a couple, you can easily fill up your calendar with memorable date nights in Hendricks County!