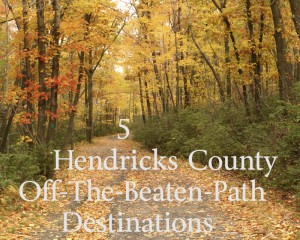 I'm all about doing plenty of research before I visit a new community. I make a list of must-sees, but I also try and add a few off-the-beaten-path places. Here's a list of five such places that many locals may not even know about, but that I would highly recommend visiting in
Hendricks County
.
Where is it? 8264 E. County Road 100 South in
Avon, Indiana.
Who'd love it: Hikers, families and those with a case of wildflower fever. This 68-acre wooded nature preserve is the county's only dedicated state nature preserve and is managed by the
Central Indiana Land Trust
. This is a great place to take the kids on a hike and teach them about trees and wildflowers as it is preserved as an example of what once was common in this region and what our ancestors encountered when they arrived in Central Indiana. Afterward, stop for a bite to eat in  
Avon
. You'll find a variety of
family-friendly establishments
, from pasta and pizza to a Japanese steakhouse. Where can I park?: In back of the Light and Life Methodist Church.
Where is it? 3717 S. County Road 200 East in
Clayton
. Phone: (317)
987-6862.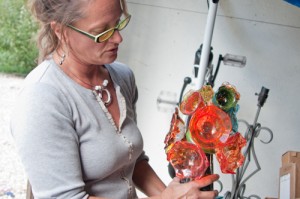 Who'd love it: Virtually anyone as it is truly fascinating to find out how glass works of art are made. I love glass art, and I've already marked April 27 on my calendar to visit glass artist, Lisa Pelo at her studio to see all-day demonstrations of flame and furnace work. Don't miss the chance to see a master like Lisa create glass works of art. Her demonstrations will be part of a countywide arts festival called ArtsGo!, from 10 a.m. to 5 p.m. April 27. Where can I buy one of Lisa's works of art? Here's a
list
of galleries and stores where you can find her creations.
Where is it? 4998 N. County Road 100 East in 
Danville
. Who'd love it: Theater goers and those who like to visit historic churches. This historic, former church is the home to
Hendricks Civic Theatre
. Here's your opportunity to see a live performance in the charming atmosphere of Longstreet Playhouse. I recently saw a performance of "Moon Over the Brewery" there and was very impressed. Upcoming shows from this talented theater group include: "Amateurs" from May 3-19 and "Hallelujah Girls" June 14-30.
Where is it? 206 N. Meridian St. in 
Pittsboro
. Phone: (317)
892-4107
.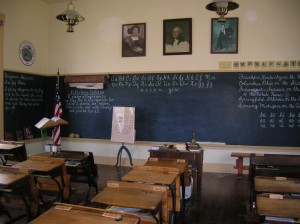 Who'd love it: History buffs and fans of the TV show, "Little House on the Prairie." Take a step back in time and arrange a field trip to the Pittsboro One-Room School. Scholar and teacher, Doris Martin and other "schoolmarms" provide groups (both adult and kids) with the history of the school and an opportunity to live history by becoming a member of the class set in 1892 at the One Room School. This truly is a one-of-a-kind field trip that will be a memorable experience for everyone involved. Call
(317) 892-4107
to arrange a trip to the One-Room School.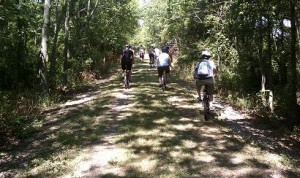 Where is it? It starts on the east end in Amo, Indiana, and meanders west through Coatesville and into Putnam County. Who'd love it: Outdoor enthusiasts, hikers, horseback riders, walkers and families. Embrace the outdoors by walking or biking the 3-mile linear trail (part of the former Vandalia Railroad). After working up an appetite, stop for a bite at the Amo Pizza Shop, tucked in the back of the old Amo General Store just a block or so away from the trail, and find out what made this local eatery the winner of the
TourHendricksCounty.com's Pizza Playoffs
. Where can I park? Plenty of parking is available in Amo near the mouth of the trail. There is so much room in fact, that horseback riders park their horse trailers there.
These 5 off-the-beaten-path places are just a few in Hendricks County. What's one of your favorite off-the-beaten-path places in Hendricks County? We want to know. Leave us a note in the comments section below.