As I ready my schedule, home and family for the always-anticipated Christmas season, I find myself looking for ways to make gift-giving more thoughtful and less stressful.
I love buying gifts, wrapping them just so and anxiously awaiting the moment they're unwrapped by their recipient. But as my kids get older, I appreciate and value the time we spend together and the new things we do.
So, I started wondering why not take the same approach when buying gifts for my loved ones by giving them the gift of an awesome experience, right here in Hendricks County, Indiana.
What follows are eight places that would be perfect to give the gift of an experience this year.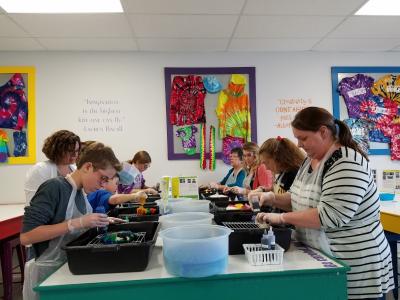 Offering a variety of items to choose from and colors to dye them in, The Tie Dye Lab in Avon is No. 1 on my list.
Their awesome staff will walk you through the entire process -- from preparation, selection, coloring and clean-up. Rather than hunting for the perfect shirt or hat, send that loved one to The Tie Dye Lab to create their own, or join them for an even better experience.
You can get more information, check their calendar and purchase this experience here. Take a look at the variety of items available to purchase and dye here.
I noted that doggy shirts and Christmas stockings can be found on their list.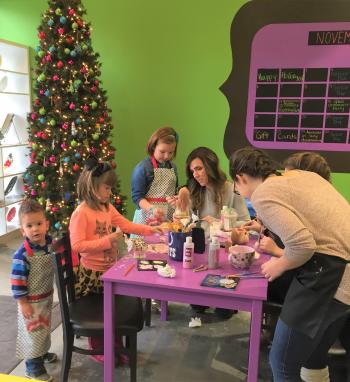 While obviously an excellent experience to give as a gift to kids and teens, uPaint Pottery Studio in Plainfield offers fun for all ages.
The pottery pieces and assistance they offer make this studio an excellent choice for all interests and styles. Additionally, there are a variety of price points. 
Christmas, farmhouse, characters, classics and so much more can be found there to match any personality, age or interest.
Learn more about the studio, events and how to purchase a gift card here.
During the winter months, Sky Zone in Plainfield became an absolute lifesaver for my active boys. So, I would definitely consider this a fantastic gift.
The Plainfield facility boasts a Ninja Warrior course, vaults, dodgeball, warped wall, sky ball and much more in the safety of a padded facility. Athletes, gamers and any parkour follower would run through these attractions nonstop until their time expired.
For pricing, hours and information to help you gift this experience, click here.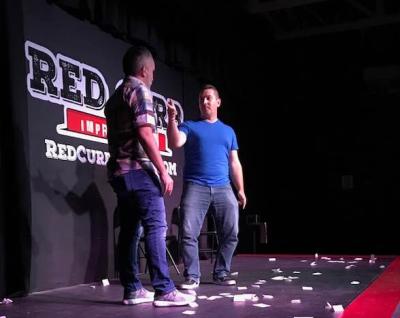 If you're like me, you could easily check a quarter of your list off with the gift of experiencing a night of improv comedy at Red Curb Comedy Theatre in Avon.
The gift of laughter...does it get any better?
While gifting the experience of a single show would be awesome, the folks at Red Curb also offer an annual season pass to their shows. To sweeten the deal, they're throwing in a FREE pass holder show and meet-and-greet with superstar Ryan Niemiller from America's Got Talent at 10:30 p.m. on Jan. 17, 2020.
To qualify for the Niemiller show, the 2020 season pass must be purchased by Christmas day. Annual passes are $180 and include entry to every show, all year.
Fort more information or to purchase single tickets or an annual pass, click here. 
For the animal lover or horse enthusiast in your life, consider the gift of horseback riding.
Book a trail ride at Natural Valley Ranch in Brownsburg for that special loved one or a group of friends. Trail rides are offered in 30 or 60-minute trips and are reasonably priced at $20 a person for the 30-minute trail or $35 a person for the hour-long experience.
Private lessons would also be a wonderful experience to gift someone you love. Private lessons are $40 an hour or $175 for five.
Learn more about Natural Valley Ranch and its trail rides and riding lessons by clicking here.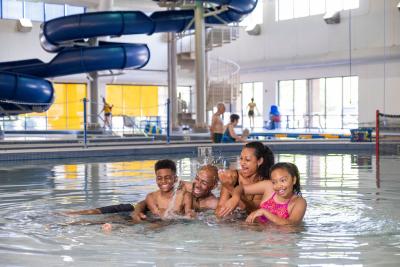 6. Splash Island Indoor 
With the long winter months ahead, the gift of an experience at Splash Island's indoor facility inside the Richard A. Carlucci Recreation and Aquatic Center in Plainfield would surely be appreciated by some loved ones on your list.
A water slide, lazy river, lap pools and a play area for kids will offer hours of entertainment and fun. A pass also gets you access to their basketball courts, table tennis area and more.
You can gift a day pass or membership passes of varying lengths. Get more information, pricing and hours here.
In case you haven't heard, this amazing local brewery has moved to a bigger and better location in Plainfield.
Promise a visit to their pub to the craft beer lover on your gift list. They can enjoy a flight of Brew Link's delicious variety of craft beers inside their spacious venue with both indoor and outdoor seating. Catch a game on the big screens, play some euchre at the many tables or relax and socialize on the deck. 
My husband and I enjoyed tasting a variety that ranged from amber ales to fruity concoctions. Now, at their new location, they've added a full menu of food. You'll find a plethora of grazing appetizers, burgers and classic entrees. You can easily make a day or evening of your visit.
You can browse their brew menu here, and the new food menu here.
So, this year, skip the fruit basket for your favorite couple, the movie night for your brother and his wife and instead, gift them with the chance to experience an awesome local brewery and the fun that goes along with it.
Get more information, events and hours here.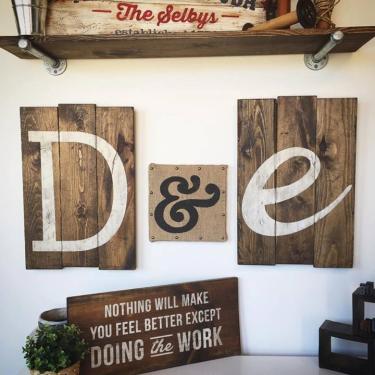 I so enjoy a workshop at this wonderful Brownsburg business. A friend and I have made a date day or night of their offerings on a few occasions and have never been disappointed.
It begins with browsing their current signs and pieces and selecting a workshop date.
I love that they often offer a themed workshop that either offers a sale, special project or snacks. Wine is always offered.
The fun though comes with the labor and creativity of taking a piece of wood and transforming it into a work of art, and you don't have to be an expert craftsmen or artisan. We sand and distress, paint and stain all while we laugh and enjoy the company.
This experience would be appreciated for years to come in the piece that the recipient makes and the memories they create while crafting it.
Get more information and purchase the gift of this experience here.