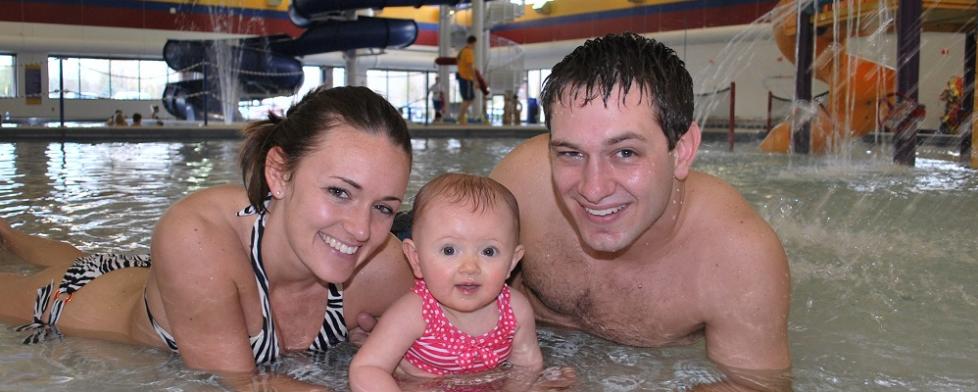 Hendricks County fun is not limited to the outdoors. In fact, a visit to Hendricks County in the wintertime offers numerous options to keep you warm and well-entertained.
Here's a list of 8 of my favorite indoor places to take the kids with a few bonus options at the bottom.
Xtreme Lazer Tag - Avon
This 4,000-square-foot facility offers multi-level family fun. Xtreme Lazer Tag located at 8131 Kingston St. in Avon is perfect to get that teen or tween in your household away from the television and into some physical activity, all in the name of fun, of course. There is an arcade in the lobby and concessions for when you may need a break.
Open play hours are 5 to 9 p.m., Thursdays, 5 to 11 p.m., Fridays, 10 a.m.-11 p.m., Saturdays and noon-6 p.m. Sundays. Cost is $9 for one game, $16 for two or $20 for three.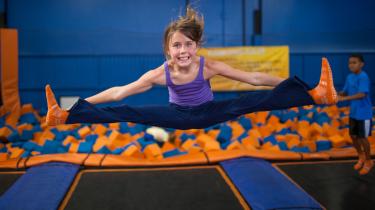 Dubbed the "Ultimate 3-D Play Experience for almost any age, shape or ability," Sky Zone, 851 S. Columbia Road, Plainfield, boasts wall-to-wall trampoline fun. In fact, the trampolines are even on the walls here.
Whether you want to host a child's birthday, group outing or just burn some calories during open gym, a fun experience awaits. Open daily except Mondays. 
One of the newest indoor additions to the Hendricks County lineup will wear any child out. Kid's Planet along Northfield Drive in motorsports row boasts a giant, four-story play structure designed for children ages 2 to 14.
The facility also offers a special area for kids 4 and under, so you don't have to worry about your toddler getting run over by bigger kids. The play structure features slides, a foam pit, tunnels, ball shooters and so much more. A large party room upstairs, concession area and arcade area round out this kid's play land. The facility is open daily.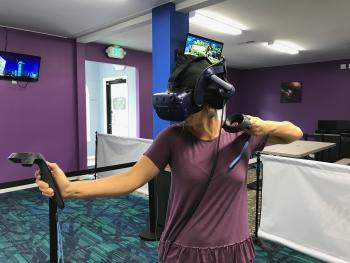 Virtual Galaxy in Avon is a virtual reality experience located near the Regal Shiloh Crossing Cinemas at 291 Shiloh Crossing Drive. This experience truly is for everyone in the family by offering virtual reality play in a wide variety of genres.
Virtual reality allows you to actually immerse yourself in a video game. It's like playing Mario, while actually being Mario. Virtual Galaxy provides more of an open concept room with tables and a cafe offering a selection of food, drinks and shakes.
Groups of friends and family can come, watch each other play, comment and laugh and share a bite to eat while they take turns participating.
Be sure to visit their website for more details.
This facility, 651 Vestal Road, Plainfield, truly has something for every taste. A running track, exercise equipment and fitness classes for ages 13 and older; multiple basketball courts and an indoor water park for all ages and an expansive play area for the kids.
Open swim in the indoor water park varies, but is available to the public every day from noon to 2 p.m. and even longer on weekends. The entire facility is open from 6 a.m. to 10 p.m. Mondays-Saturdays and noon to 9 p.m. Sundays, day passes for adults and children can be purchased. 
Families who love roller skating have a great option at Avon's Hot Skates, 241 Casco Drive. This roller skating rink and family entertainment center provides hours of fun in a clean environment.
Hot Skates is closed on Wednesdays and Thursdays. For more information and exact hours, click here.
JR Funnigans Jump-N-Play - Avon
Looking for something to really burn that energy for kids of all ages? Then JR Funnigans Jump-N-Play in Avon is a great choice!
Jump-N-Play has several different inflatable activities for kids, including bounce houses, inflatable slides, obstacle courses and more. With a great snack bar and free wi-fi, you might be able to get a bit of work done while the kids play.
Entry for children over 2 costs $8.95 and under 2 is $3.95. (Keep your eyes out for monthly specials.) Open daily.
Hendricks County Parks
Hendricks County Parks and Recreation have many indoor events throughout the winter months to keep you busy.
McCloud Nature Center in North Salem is an interactive educational experience complete with their own bird-watching area. Just because it's cold outside doesn't mean you can't still enjoy the Hendricks County Parks.
We've had an influx of Do-It-Yourself studios in Hendricks County over the past few years, so I would be doing you a disservice to leave them out.
Some of my favorites for kids include: The Tie Dye Lab in Avon, uPaint Pottery Studio in Plainfield and the Bisque Barn in Avon.