Any time our family goes on vacation, we always try to scout out the best places to have breakfast. There's something so indulgent about sleeping in and then enjoying a delicious breakfast or brunch before we dive into our day. 
Hendricks County, Indiana, has no shortage of tasty breakfast options. Whether you prefer sweet or savory, there's something that will hit the spot, complete with a side of Hoosier hospitality. Here are some of my favorite spots in the area to chow down on the most important meal of the day.
Hotcakes Emporium
My number one breakfast spot in Hendricks County is Avon's Hotcakes Emporium. In addition to traditional breakfast and lunch fare, they offer traditional Spanish and Greek dishes. My kids say that Hotcakes Emporium has the very best pancakes; I love the egg sandwich. 
Oasis Diner
Another great place to get a traditional breakfast is Plainfield's Oasis Diner. I've never had a bad meal at Oasis, and the atmosphere and service are as great as the food.
All of their baked goods are made from scratch. I highly recommend the cinnamon rolls!
Here's a little bit more about the Oasis Diner and its history.  
Bread Basket Cafe & Bakery
Speaking of cinnamon rolls, if baked goods and pastries are your breakfast of choice, you have to try out The Bread Basket in Danville. Their cinnamon roll french toast is unbelievably good and has become nationally recognized! They have you covered on savory items, too, offering a variety of tasty omelettes and their biscuits and gravy is amazing.
Come for a delicious breakfast, and take home some cookies or bread for later! 
Flap-Jacks Pancake House
When I asked friends to tell me their favorite local breakfast spot, Flap-Jacks came up again and again. Their menu has so many tasty options, so you'll be able to find something for even the pickiest eater in your family.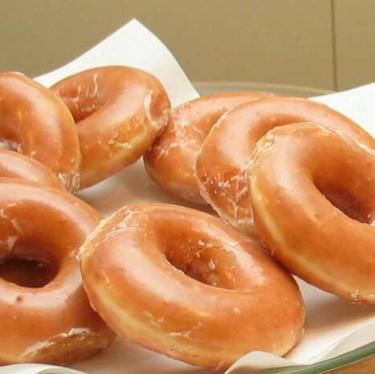 Their gourmet pancakes get rave reviews, of course, but I personally love the waffles. Flap-Jack's has locations in Brownsburg and Plainfield.
Hilligoss Bakery
Finally, if donuts are your thing, you have to try Hilligoss Bakery in Brownsburg. They've been selling the most amazing donuts in the county for over 40 years. Don't leave Hendricks County without grabbing a dozen to snack on or take home. 
These are a few of my favorites, but I am sure other local residents have their own favorites. Did I miss a place that you love? Let me know in the comments section below.
And don't forget, anytime you're looking to enjoy a meal in Hendricks County, our Restaurant Guide is a great place to find the place that suits your taste.