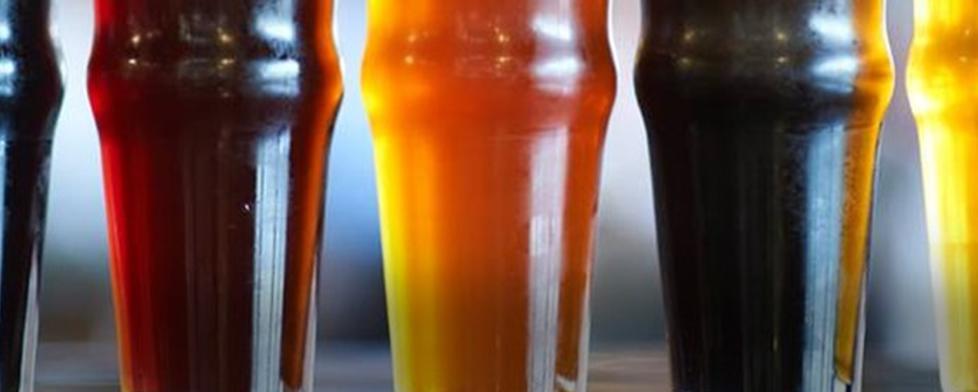 Hendricks County has been a great launching pad for several successful microbreweries, both Black Swan and Three Pints brewpubs both started in our area and have expanded into other markets.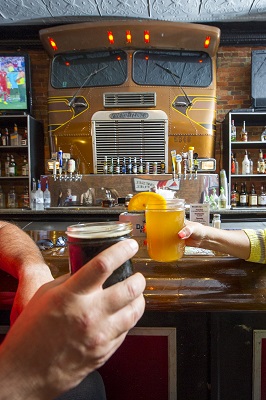 If you are looking for a place to enjoy beer in Hendricks County, here are my six go-to, locally owned establishments for a frosty, malt beverage.
This local, watering hole on the square in Danville has numerous beers on draft including a variety of craft beers underneath its amazing Freightliner adorned wall behind the bar. Yes, you heard me correctly, the front of an actual Freightliner semi adds to the character and ambiance of this sports bar/restaurant.
They do have family seating if you bring children, and I highly recommend one of their amazing appetizers to go along with your cold beer.
Grab a pint at the lively Claddagh Irish Pub (2539 Futura Park Way, Suite 150, Plainfield) where you can enjoy Irish whiskey and beer. Every Sunday, live Irish music drifts through the pub. You can expect to hear traditional Irish folk music or Irish alternative and rock bands.
In addition to a good draft selection, you'll be able to select from local and regional craft beers, such as Sun King, 3 Floyds Brewing Company and Fountain Square Working Man.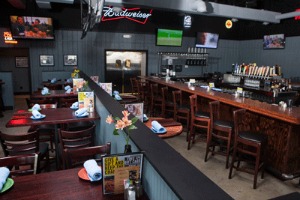 This Indiana favorite recently opened a Brownsburg location at 251 W. Northfield Drive, which has quickly become a hot spot for beer lovers.
The extensive menu of burgers and chicken and other American fare will appeal to the best of food lovers' imaginations and their selection of craft beers from their own brewery in Broad Ripple (about 30 minutes away) has a huge local following. You may even want to take advantage of their growler fill deals and purchase some beer to take home.
This new restaurant, which just opened at 10367 U.S. 36 in Avon, appeals to groups of all sizes, from one person enjoying a pint at the bar to a group of friends sampling a flight of beers, everyone will love the selection of craft beers available.
In addition to serving local craft beers and draft beers, BJ's serves their own craft beers that are brewed in Nevada. You can sample any beer before you buy, or order a taster set of 5 oz samples to try. Watch BJ's website for their beloved Beer Tasting and Dinner events.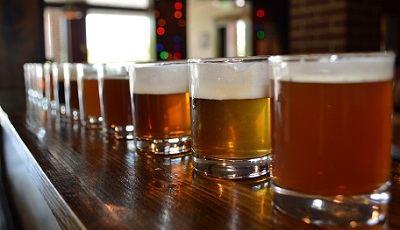 Black Swan, 2067 E. Hadley Road, Plainfield, serves ten or more house beers that are handcrafted in their rustic, five barrel brewhouse. With a local, hand-crafted focus on both food and beer, you won't find any macro beers here but you will find a few other local beer offerings.
They also have amazing food (I highly recommend their fries with their housemade dipping sauces), and like all of the places in this article, children are welcome. 
This Cunningham restaurant at 128 Ind. 267, Suite 102 in Avon is one of three Cunningham restaurants in Hendricks County, and I would recommend any of them depending on where you are in the county. If you are up in Brownsburg, you will want to check out Boulder Creek Dining Company, 1551 N. Green St., Suite D. If you are in Plainfield, make sure to pop into Stone Creek Dining Company, 2498 Futura Park Way.
All three have bars in addition to their dining areas and all offer local and Midwest craft beer selections to accompany their upscale dining options. They all have become favorite places to dine because of their award-winning food, but their beer selections are enjoyable for craft beer lovers.
This is just a mere sampling of the amazing dining destinations where you can enjoy craft beer in Hendricks County. For more options, check out the Restaurant page on the Visit Hendricks County website.