Craft beer brewing has become something of an art form over the past decade, and Central Indiana has plenty to boast about.
With Sun King Brewing, Metazoa Brewing Co., Moontown Brewing Co. and ZwanzigZ Brewing all receiving accolades at this year's World Beer Cup Competition, drinking local has never tasted so good. Here are some of the best spots in Hendricks County Indiana to enjoy. Let's hop on in...
Located on the western edge of Plainfield, the vibe when you walk in is laid-back, but the beer is certainly not an afterthought. Colorful and quippy, their offerings are brewed on site and include Peelin' Alright wheat ale with blood orange and Hole-In-One sour ale brewed with jelly donuts from Plainfield's own Al's Donuts.
Though I prefer my beer dark, I love their Ivory Stout which looks light but somehow manages to taste rich and roasty with a creamy finish. Plan to make a night of it, as their food pairings have something for everyone and are definitely a cut above typical pub fare.
A fresh take on the typical brewpub feel, Nigh offers incredible beers brewed on site, as well as a thoughtfully-crafted dining menu. Enjoy your meal with such beers as their Ten Penny American Pale Ale with pineapple and their Cordially Yours Milk Stout with cherries, oats, and chocolate.
A sister location to Brew Link with the same ownership, Nigh Brewpub offers an atmosphere a bit more casually upscale but still full of fun. And you can't go wrong with an order of Mediterranean Nachos, a Beer Braised Beef Panini, or their Blackened Salmon Caesar Salad.
These are surely the ingredients for a perfect casual date night.
Insider Tip: Grab a few friends for Trivia Night, hosted every Tuesday and liven up your week!
Cozy book store meets local pub...meets open mic night...meets family game night...when you need a little bit of all of the above, this is the place to find it. Proudly brewing all their own beers with literary monikers, one visit is not enough to taste all there is to offer at this Brownsburg hangout.
Along with an extensive list of seasonal brews, five standard beers are always on the menu, including Clifford, their Irish-style red and Charlie, a chocolate milk stout.
Enjoy new beers sampled every Friday, live music on Saturdays and kids even eat free on Wednesdays and Sundays. This is the perfect place to unwind, whether alone or in the company of friends.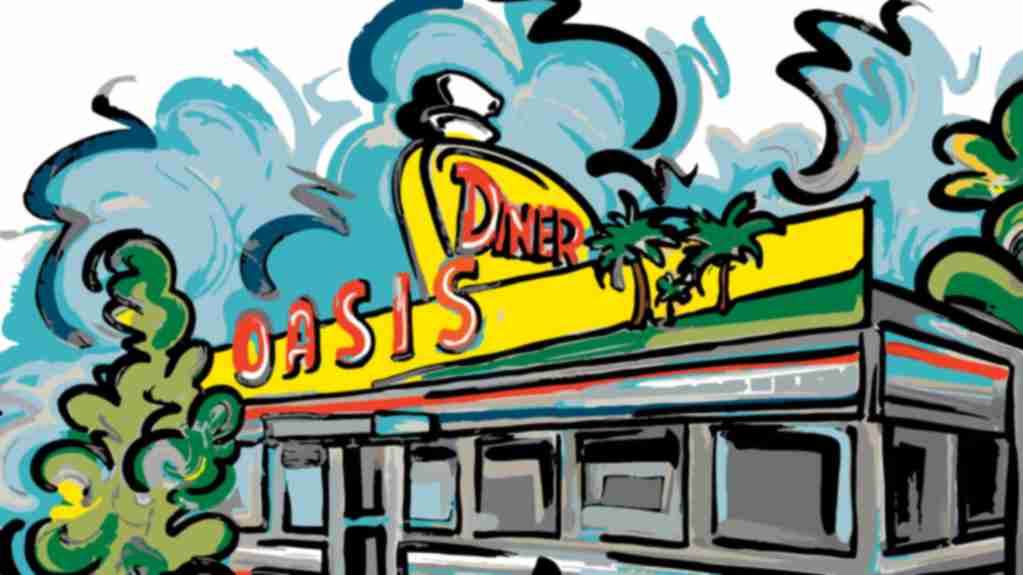 Free Visitor Guide!
Get your insider guide to all things Hendricks County by ordering a FREE Visitor Guide.
With the smallest square footage of all our recommendations, Rusted Silo's beer offerings are the most extensive -- by far. This exceptional BBQ joint boasts a variety of almost 100 different brews, most of which are regional craft.
Discerning drinkers will appreciate multiple options in all categories, including cream ales, IPAs, German Style and (much to my delight) Porters and Stouts.
Come for the beer, but do not leave without an arm-full of carryout. The food is truly their passion, and much of it is sourced from local farms. 
BOULDER CREEK, BRU BURGER BAR, CHARBONOS, STONE CREEK
Hendricks County is proud to be the original home of the Cunningham Restaurant Group including four current restaurants in three of our towns. All locations have comfortably-lit bars that are just right for a relaxing night out and offer local and Midwest craft selections to accompany their upscale dining options.
I recommend visiting Brownsburg's  Boulder Creek Dining Company, 1551 N. Green St., Suite D. If you are in Avon, stop by Charbonos, 128 N. Ind. 267, Suite 102. While in Plainfield, make sure to pop into The Shops at Perry Crossing and visit Stone Creek Dining Company, 2498 Perry Crossing Way, or BRU Burger Bar, 2499 Perry Crossing Way in Plainfield. BRU Burger Bar also recently added a location in downtown Brownsburg, 5724 N. Green St., Suite 100.
With options to suit just about everyone, Cunningham's Hendricks County locations are a treat for foodies and craft beer lovers alike.
Crusted Cider Brined Pork Loin with Peach & Bacon Jam. House Cured & Smoked Salmon with Creamy Dill Yogurt, Capers, and Lemons. Buttermilk Fried Chicken with Local Honey & Hot Sauce. I'm sorry, we're talking about beer, but I couldn't resist sharing some of the mouth-watering offerings you'll find to go with your craft brew at this Pittsboro gem.
Here the food is a calling, yet the beer is an essential element of your experience. You'll find a lovely variety of locally-crafted brews to compliment whatever family-style meal your table decides on. And no matter your choice, I'm sure it'll be the right one. How could you go wrong with options like this? 
Garlic-Herb-Parmesan Potato Wedges. Honey Lavender Cake with Bauchant Icing. Ok, ok, I'll stop now.