A fun, free and educational family event returns to Hendricks County, Indiana, the first two Saturdays in March. McCloud Maple Syrup Days celebrates McCloud Nature Park's sugar maple trees and the delectable sweetness they produce. This year's Maple Syrup Days will take place on March 4 and 11 from 9 a.m. to 3 p.m. each day.
Located just outside North Salem in the northwest section of the county, McCloud Nature Park provides a glorious outdoor experience year-round with 232 acres of hills, prairies, trees, trails, Big Walnut Creek, wetlands, a historic truss bridge, open green space, wildlife and much more. Inside McCloud, hundreds of sugar maple trees are tapped every year as Hendricks County Parks & Recreation celebrates Maple Syrup Days.
Since I work for Hendricks County Parks & Recreation, I'm a pretty good source for insider information about this popular event, including several new activities in 2023.
NEW! Maple Sap Run 
Runners and walkers, the maple sap is running as the trees wake up after winter, and this is a perfect opportunity to get back to running the trails. Make plans to participate in the inaugural McCloud Maple Sap Run on March 4 at 8:30 a.m. for a competitive race or a fun run/walk and start the spring off on the right foot.
Hosted by RaceMaker Productions, the McCloud Maple Sap Run offers 5K and 10K courses along the trails of McCloud Nature Park, taking participants through the sugar bush, where many of the maple trees in the park are tapped.
The 5K run/walk is just $20, and the 10K event is only $30. All proceeds benefit the parks operated by Hendricks County Parks & Recreation! 
Advance registration is required by clicking here.
Pancake Breakfast Fundraiser 
The 14th Annual Pancake Breakfast Fundraiser at McCloud Nature Park will take place on March 4 and 11 from 8 a.m. to 12:30 p.m. each day. Enjoy pancakes, sausage and fruit to fuel up for the day's events!
Reservations are required by clicking here. 
Freewill donations are accepted (suggested donations of $10 per adult and $6 per child), and all proceeds go to Hendricks County Parks & Recreation for future development of and improvements to McCloud Nature Park, the Vandalia Trail and W.S. Gibbs Memorial Park.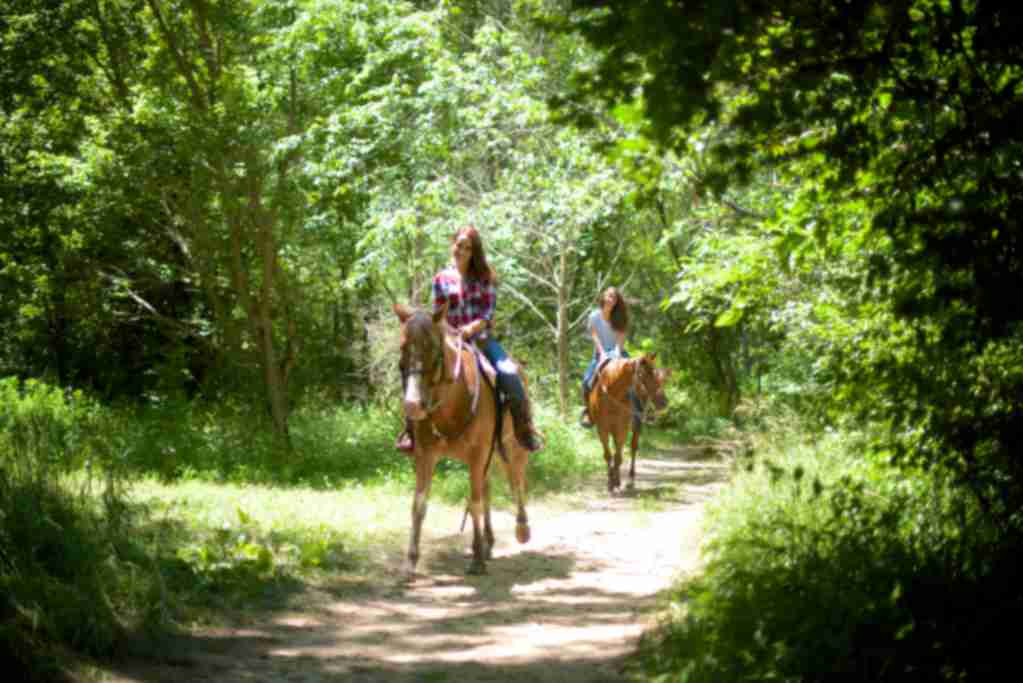 Stay Updated!
Sign up to receive the Weekly Insider or Monthly Planner newsletters for events, things to do, discounts, insider info and more!
Maple Syrup Days 
From 9 a.m. to 3 p.m. each Saturday during Maple Syrup Days, our staff and volunteers will teach visitors the history behind maple syrup dating back to the Native Americans and colonial Americans, as well as how maple syrup is made today.
At three different stations, with presentations taking place every 20 minutes, you can learn all about the process of turning sap into syrup.
Sugar Shack – Watch steam from the evaporator and learn the modern maple syrup process.
Historical Station – Listen to Native American legends on how maple syrup and maple sugar was discovered and check out the wigwam. Kids will enjoy exploring this style of Native American home.
Tree Tapping - Try your hand at drilling and tapping a spile into place.
Self-Guided Activities 
We also have some self-guided activities taking place that you and your family can enjoy on both days of the festival at your leisure.
On-going self-guided activities include:
Scavenger hunt – Pick your list up near the Nature Center, and then see if you can find everything on the list within the park!
Self-guided hike – Start near the Nature Center and follow the information signs along the trail for a half-mile hike on gravel and natural surfaces.
Axe-throwing and slingshot-shooting - Ages 16 and over can learn how to throw an axe, and kids can shoot at targets with slingshots from 10 a.m. to 3 p.m. on both days! This activity is free to enjoy, and it proved very popular in its debut in 2022.
Purchase 100% natural maple syrup - Harris Sugar Bush will be in the McCloud Nature Center from 8 a.m. to 1 p.m. on both days with syrup available for purchase.
NEW! for 2023 
The Maple Sap Run isn't the only new feature of Maple Syrup Days! 
Come out to the festival on March 4 from 9 a.m. to 3 p.m. and explore Indiana Woods on Wheels! Indiana Woods on Wheels is a traveling, educational exhibit providing information about one of our most renewable resources, forests.
Interactive displays and engaging programing cover key topics in forestry and natural resources education, including natural history, native trees and wildlife, benefits of forest management and hardwood industry careers and information. 
Also new in 2023, try a cross-cut saw and get a maple-branded tree cookie to take home. Boy Scouts Troop 301 will facilitate this activity for free from 9 a.m. to 3 p.m. on both days.
Check out the Tree Train and learn how maple sap flows through trees with a demonstration using toy trains and tracks!
We'll see you at McCloud Nature Park for Maple Syrup Days!
McCloud Maple Syrup Days
First two Saturdays in March (March 4 and 11 this year)
9 a.m. to 3 p.m. each day
FREE to attend!
Pancake Breakfast from 8 a.m. to 12:30 p.m. each day (click here to reserve a time)
McCloud Maple Sap Run on March 4 at 8:30 a.m. (click here to sign up)
McCloud Nature Park