We have entered November in Hendricks County, Indiana, and that means that the holiday season is in full swing. Over the next two months, Hendricks County has ice skating, train rides, a train show, holiday lights, ballet, theater, visits with Santa, a parade and more!
Let's take a look at the Top 10 holiday events in Hendricks County.
1. Penguin Park 
Washington Township Parks & Recreation's Penguin Park has moved to the new Murphy Aquatic Center in Avon this year. It will open on Nov. 11 and continue providing family fun through the holidays all the way until Feb. 26.
Open on Fridays from 6 to 9 p.m. and on Saturdays and Sundays from noon to 6 p.m. each day, Penguin Park features an outdoor synthetic ice skating rink for open skating, a concessions stand and the ability to rent an igloo for private parties. 
On Nov. 26, Penguin Park is hosting The Polar Express Experience from 4 to 7 p.m. This event will have a magical train ride around Penguin Park, visits with Santa, a hot cocoa igloo, snowball fights, ice skating and much more!
Admission to The Polar Express Experience is $8 a person, and registration is required by clicking here. Register before Nov. 18 to receive a golden ticket in the mail that can be exchanged for a hot chocolate at the event.
For more information about Penguin Park, click here.
2. Winterland Holiday Light Show 
I have news that will make my daughter's heart explode with excitement -- Danville's Winterland Holiday Light Show is opening a week earlier than usual this year! It opens at Ellis Park on Nov. 18 and runs daily (except for Thanksgiving Day and Christmas Day) through Dec. 26. 
If you're not familiar, the Winterland Holiday Light Show is a magnificent, drive-through experience featuring over a million lights. Pay at the gate and then make as many laps around Ellis Park as you'd like to soak in all the holiday spirit.
(Insider tip: Before you head to Ellis Park, stop at Danville Dips on the southeast corner of the historic Hendricks County Courthouse Square. Order a hot chocolate float with peppermint stick ice cream, and you'll have something delectable to drink in the car at Winterland!)
Winterland is open from 6 to 9 p.m. on Sundays through Thursdays, and from 6 to 10 p.m. on Fridays and Saturdays. Admission is merely $10 a vehicle, and if you go on a Monday, Tuesday, Wednesday or Thursday, it's only $5 per carload!
For more information, click here.
3. Danville Train Show 
The annual Danville Train Show presented by the Central Indiana Division of the National Model Railroad Association at the Hendricks County 4-H Fairgrounds & Conference Complex in Danville provides the perfect introduction to the holiday season.
The 100' x 100' scale display competition for Danville returns for the 2022 show. This year's theme is "Tell Us a Story," with the winner being determined by popular vote. 
The model train show includes about 100 dealers featuring everything from train cars and locomotives in every scale from G to Z, as well as a huge selection of accessories to make your setup or collection complete.
New this year is a 2,000-square-foot room designated for O and S scale sales and displays!
The event also includes operating layouts, clinics, food and more. It costs $3 a person or $5 a family and is open to the public from 10 a.m. to 3 p.m. on Nov. 19.
For more information, click here.
4. Christmas on the Square 
Downtown Danville Partnership and the Town of Danville invite you to kindle your holiday spirit at the 16th annual Christmas On The Square! This community celebration runs from 4 to 7 p.m., Nov. 25.
Join Santa Claus on the historic Courthouse Square in Danville for a winter wonderland with all the trimmings, including beautifully decorated shop windows, a trackless train and other activities for kids, a live nativity scene and caroling. They will also dedicate the town's new Christmas tree on the southeast side of the courthouse at 5 p.m.
The Christmas season officially kicks off as Santa flips a giant switch and lights the sparkling tree and block-wide canopy of lights at 6 p.m.
This free, family-friendly evening filled with holiday cheer is the perfect way to usher in your Christmas season. Bring your family or join your friends to find that perfect, local boutique gift, followed by dinner, drinks and dessert at one of the eclectic restaurants on Danville's square.
Cap off your evening by loading your group into your sleigh to drive through the Winterland Light Show in Ellis Park.
For more information, click here.
5. Beasley's Christmas at the Orchard 
Join Beasley's Orchard in Danville on Nov. 26, Dec. 3, Dec. 10 or Dec. 17 as they transform their Civil War-era Barn Market into a winter wonderland and welcome Santa during Christmas at the Orchard!
Get a professional photo of your family with Santa sitting in his one-horse sleigh by the stone fireplace from 9 a.m. to 4 p.m. This event is open to pre-ordered time slots only.
It costs $20 to reserve your time to visit with Santa. Beasley's offers professional photography with digital files and a variety of prints. Print packages can be purchased online or upon arrival, but your time must be reserved online ahead of time.
To reserve your family's time slot for Christmas at the Orchard, click here.
And while you're there enjoy some shopping inside the market to complete your holiday shopping list.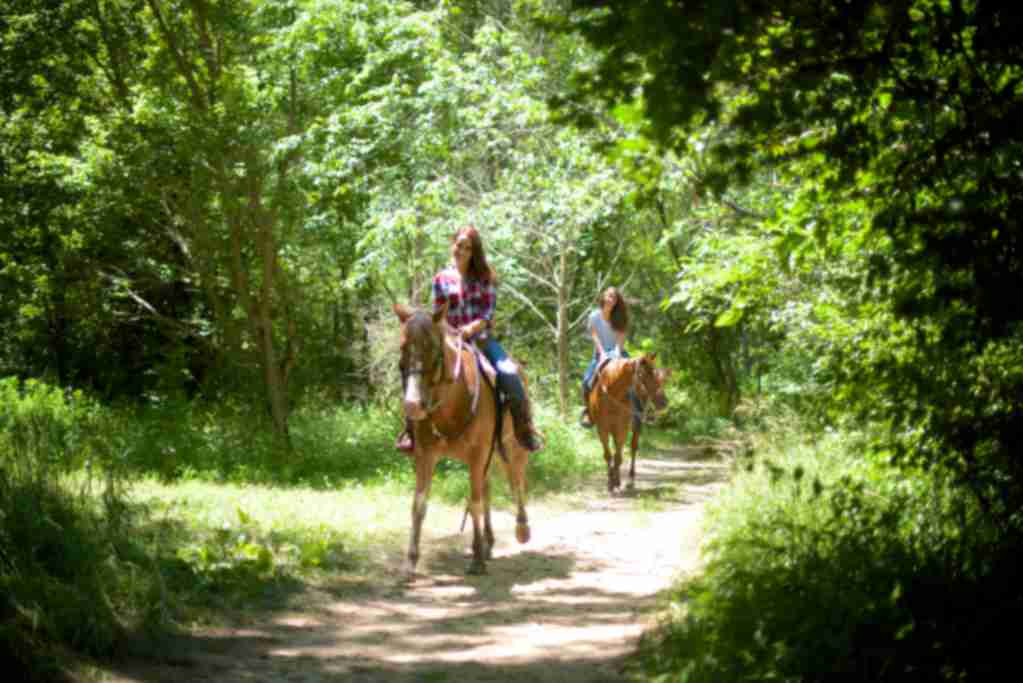 Stay Updated!
Sign up to receive the Weekly Insider or Monthly Planner newsletters for events, things to do, discounts, insider info and more!
6. Plainfield Tri Kappa Gingerbread Christmas 
Sponsored by Plainfield Tri Kappa, the 51st annual Gingerbread Christmas is the oldest and largest fine arts and craft show in the area. This year's event will take place from 9 a.m. to 3 p.m., Dec. 3 at Plainfield High School.  
More than 130 master artists and crafters from many states will showcase a wide variety of original works of art. Browse a tempting array of unique and one-of-a-kind gifts, home décor, accessories, wearable art and seasonal decorations.
Gingerbread Christmas is unique from many other craft shows in that vendors are required to submit an application with photographs of their items every year. A committee then chooses the vendors for the event ensuring all items are handcrafted and top quality. No commercial or imported items are allowed.
For more information, including how to purchase tickets, click here.
7. Christmas Under the Stars 
Also on Dec. 3, a Christmas celebration begins at Brownsburg Town Hall at 5 p.m. when you can visit more than 20 vendors at the Winter Market.
At 6 p.m., the Christmas Under the Stars parade winds its way through Brownsburg with lots of beautiful floats, candy flying everywhere and a grand entrance by Santa Claus himself at the end of the parade!
This event is free to attend and will take place outdoors, so make sure you dress for the weather.
Right after the parade, head back to the Town Hall for the lighting of the Town's Christmas tree, more shopping at the Winter Market, Christmas carols sung by Liv Young Sings and pictures with Santa!
For more information, click here.
8. Miracle on 34th Street 
From Dec. 8-11 and again from Dec. 15-18, the Hendricks Civic Theatre presents Miracle on 34th Street. Sunday shows begin at 2:30 p.m. All other showtimes are 7:30 p.m.
The theater located north of Danville will bring us the story of Kris Kringle, an old man in a retirement home, who gets a job working as Santa for Macy's. Kris unleashes waves of goodwill with Macy's customers and the commercial world of New York City by referring parents to other stores to find exactly the toy their child has asked for.
Seen as deluded and dangerous by a Macy's vocational counselor who plots to have Kris shanghaied to Bellevue Psychiatric Hospital, Kris ends up in a court competency hearing. Especially at stake is one little girl's belief in Santa.
In a dramatic decision, the court confirms Kris as the true Santa, allowing Susan and countless other children to experience the joy of childhood fantasy.
For more information, including how to purchase tickets, click here.
9. Hometown Holiday at Hummel Park 
Head on over to Plainfield on Dec. 10 from noon to 4 p.m. and celebrate the 12th annual Hometown Holiday at Hummel Park. This admission-free event is an indoor-outdoor event designed for fun for the entire family.
If you are trying to get in the holiday mood,  just want to sit and drink hot chocolate and eat cookies or if you have a directive from mom to get that annual photo with Santa — and everything in between — Hometown Holiday is the place to be.
This year's event will feature trackless train rides around the park, horse-drawn carriage rides, a petting zoo and pony rides outside, as well as cookies and hot chocolate, photos with Santa, crafts and more inside. Organizers also will give away a sleigh-load of toys and prizes!
For more information, click here.
10. The Nutcracker 
Make The Nutcracker part of your family's holiday traditions! The Children's Ballet is proud to present Tchaikovsky's beloved classic on Dec. 16 at 7 p.m. and on Dec. 18 at 2:30 p.m. at Danville Community High School. There is also an option to livestream the Dec. 16 performance.

The Nutcracker is a two-act ballet with a score written by Pyotr Tchaikovksy and originally choreographed by Marius Petipa and Lev Ivanov. The original performance was on Dec. 18, 1892, and The Nutcracker has since become one of the most well-known and beloved ballets, especially around the Christmas season.
This year's production will feature performances by local actors, professional dancers and more than 50 local students.
For more information, including how to purchase tickets, click here.
More Holiday Fun
Find even more holiday things to do in Hendricks County by clicking here.
Happy holidays to all!