We have entered November in Hendricks County, Indiana, and in my oldest daughter's mind, that makes it time for the holidays! Christmas music is already blaring throughout our house, colorful lights are up in her bedroom, and in her world, Thanksgiving is but a bump in the road on the way to the holy grail of holidays.
And as I scroll through my social media feeds, I see that she is not alone in her holiday exuberance. 
Since my daughter -- and many other people that I know -- are going to need a lot of activities to keep them busy over the next two months, let's look at the Top 10 holiday events in Hendricks County this year (with a couple extras thrown in for my daughter's sake).
1. Winterland Holiday Light Show 
I have news that will make my daughter's heart explode with excitement -- Danville Parks & Recreation's Winterland Holiday Light Show is opening a week earlier than usual this year! It opens at Ellis Park in Danville on Nov. 19 and runs daily (except for Thanksgiving Day and Christmas Day) through Dec. 26. 
If you're not familiar, the Winterland Holiday Light Show is a magnificent drive-through experience featuring over a million lights. Pay at the gate and then make as many laps around Ellis Park as you'd like to soak in all of the holiday spirit.
(Insider tip: Before you head to Ellis Park, stop at Danville Dips on the southeast corner of the historic Hendricks County Courthouse Square. Order a hot chocolate float with peppermint stick ice cream, and you'll have something delectable to drink in the car at Winterland!)
Winterland is open from 6 to 9 p.m. on Sundays through Thursdays, and from 6 to 10 p.m. on Fridays and Saturdays. Admission is merely $10 per vehicle, and if you go on a Monday, Tuesday, Wednesday, or Thursday, it's only $5 per carload!
For more information, click here.
2. Danville Train Show 
This annual show presented by the Central Indiana Division of the National Model Railroad Association on Nov. 20 at the Hendricks County 4-H Fairgrounds & Conference Complex in Danville provides the perfect introduction to the holiday season.
The model train show includes about 100 dealers featuring everything from train cars and locomotives in every scale from G to Z, as well as a huge selection of accessories to make your setup or collection complete.
The event also includes operating layouts, clinics, food and more. It costs $3 a person or $5 a family and is open to the public from 10 a.m. to 3 p.m.
For more information, click here.
3. Beasley's Christmas at the Orchard 
Join Beasley's Orchard in Danville on Nov. 27, Dec. 4, Dec. 11 or Dec. 18 as they transform their Civil War era Barn Market into a winter wonderland and welcome Santa during Christmas at the Orchard!
Get a professional photo of your family with Santa sitting in his one-horse sleigh by the stone fireplace from 9 a.m. to 4 p.m. This event is open to pre-ordered time slots only.
It costs $5 to reserve your time to visit with Santa. Beasley's offers professional photography with digital files and a variety of prints. Print packages can be purchased online or upon arrival, but your time must be reserved online ahead of time.
Beasley's is offering sign-ups for up to 10 families every 30 minutes, which will allow them to maintain a safe capacity in their market.
To reserve your family's time slot for Christmas at the Orchard, click here.
And while you're there enjoy some shopping inside the market to complete your holiday shopping list.
4. Christmas on the Square 
Downtown Danville Partnership and the Town of Danville invite you to kindle your holiday spirit at the 15th annual Christmas On The Square! This community-favorite celebration runs from 4 to 8 p.m., Nov. 26.
Join Santa Claus on the historic Courthouse Square in Danville for a winter wonderland with all the trimmings, including beautifully-decorated shop windows, a trackless train and other activities for kids, a live nativity scene and caroling. They will also dedicate the town's new Christmas tree on the southeast side of the courthouse at 5 p.m.
The Christmas season officially kicks off as Santa flips a giant switch and lights the sparkling tree and block-wide canopy of lights at 6 p.m.
This free family-friendly evening filled with holiday cheer is the perfect way to usher in your Christmas season. Bring your family or join your friends to find that perfect, local boutique gift, followed by dinner, drinks and dessert at one of the eclectic restaurants on Danville's square.
Cap off your evening by loading your group into your sleigh to drive through the Winterland light show in Ellis Park.
For more information, click here.
5. Cookies & Cocoa at Natural Valley Ranch 
The popular Cookies & Cocoa event is back at Natural Valley Ranch in Brownsburg this year on Dec. 4 with two sessions to choose from -- 10 a.m. to noon or 1 to 3 p.m. 
Admission is $10 for adults and $15 for children ages 1 and up, and you must pre-order tickets to attend.
Youngsters will enjoy a wintertime visit to the ranch. Cookies and Cocoa will include photos with Santa Claus by the fire, holiday snacks, story time with Santa, Mrs. Claus or an elf and a craft along with the opportunity to visit the petting zoo. All activities except for the petting zoo will be held indoors.
Guests are encouraged to bring non-perishable food items to donate to a local food pantry.
Due to space constraints, there is a limit of 60 people per session, so you'll want to get your tickets early. There are no tickets available at the door, so click here for morning tickets or click here for afternoon tickets.
Please note all Cookies & Cocoa guests will be required to wear facemasks covering their nose and mouth except when actively eating and drinking.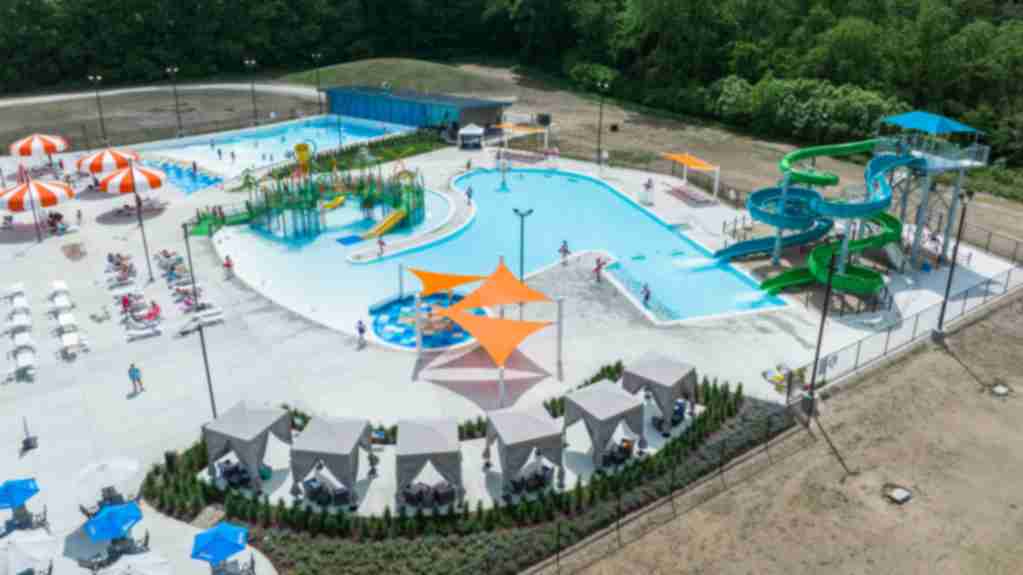 Stay Updated!
Sign up to receive the Weekly Insider or Monthly Planner newsletters for events, things to do, discounts, insider info and more!
6. Christmas with Santa and the Ponies 
Strides to Success in Plainfield hosts a popular annual event called Christmas with Santa and the Ponies, and this year, it will be held on Dec. 10 and 11 from 4:30 to 8 p.m. each day. Tickets are $25 per family and can be purchased at the door.
This two-day event is organized by staff and volunteers so the public can enjoy some horse time at the barn and learn more about what they do at Strides to Success. 
Proceeds raised by the event support the vulnerable children and adults that participate in their programs, so this is a super cool and special event because funding for all of the programs there comes from sponsors and donations.
Because of COVID restrictions and precautions, the event will look different this year. Strides to Success will restrict the number of people inside the heated barn to leave plenty of room and to keep a few elves between you and other families. So dress warmly in case there is a line.
You will still be able to get get a socially-distanced picture with Santa and leave him a note. Instead of Santa's workshop, though, you will receive pre-bagged materials to make your picture frame and an access code to retrieve your photo electronically. 
Much to the dismay of the gnomes and elves at the barn, they will not be able to have cookie stations and drinks this year. The interior of the barn will be closed, so no restrooms will be available. 
For more information, click here.
7. Plainfield Tri Kappa Gingerbread Christmas 
Sponsored by Plainfield Tri Kappa, the 50th annual Gingerbread Christmas is the oldest and largest fine art and craft show in the area. The golden anniversary of this event will take place from 9 a.m. to 3 p.m., Dec. 4 at Plainfield High School.  
Master artists and crafters from many states will showcase a wide variety of original works of art. Browse a tempting array of unique and one-of-a-kind gifts, home décor, accessories, wearable art and seasonal decorations.
Gingerbread Christmas is unique from many other craft shows in that vendors are required to submit an application with photographs of their items every year. A committee then chooses the vendors for the event ensuring all items are handcrafted and top quality. No commercial or imported items are allowed.
For more information, including how to purchase tickets, click here.
8. Christmas Under the Stars 
Also on Dec. 4 at 6 p.m., the Christmas Under the Stars parade winds its way through Brownsburg with lots of beautiful floats, candy flying everywhere and a grand entrance by Santa Claus himself at the end of the parade!
This event is free to attend and will take place outdoors, so make sure you dress for the weather.
If you have attended this event in the past, you typically make your way to Brownsburg Town Hall after the parade for the lighting of the town's Christmas tree and free photos with Santa. However, in 2021, there will be no public lighting of the tree.
Instead, Brownsburg Parks & Recreation encourages parade-goers to head to the Brownsburg Yuletide Festival at Connection Pointe.
9. Brownsburg Yuletide Festival 
Festive activities, twinkling lights, lots of ice skating and classic holiday drive-in movies usher in Brownsburg's merry and bright Christmas season as Connection Pointe Christian Church and Brownsburg Parks & Recreation team up to bring you the Brownsburg Yuletide Festival, beginning at 6 p.m. Dec. 4
But the events goes beyond just the evening of Dec. 4. Each weekend in December leading up to Christmas, you and your family will get to experience new adventures and create memories to last a lifetime at the festival held at Connection Pointe, 1800 N. Green St. in Brownsburg. Admission is free with optional ticketed experiences.
Activities offered throughout the month include ice skating, drive-in movies, curling, train rides, an inflatable snow globe, a petting zoo, reindeer, carriage rides, character breakfasts, an indoor movie for seniors and food trucks.
To learn more about the festival, including its schedule of events and ticket prices, click here.
10. The Nutcracker 
Make The Nutcracker part of your family's holiday traditions! The Children's Ballet is proud to present Tchaikovsky's beloved classic on Dec. 17, 18 and 19 at Danville Community High School. There is also an option to livestream the Dec. 17 performance.

The Nutcracker is a two-act ballet with a score written by Pyotr Tchaikovksy and originally choreographed by Marius Petipa and Lev Ivanov. The original performance was on Dec. 18, 1892, and The Nutcracker has since become one of the most well-known and beloved ballets, especially around the Christmas season.
This year's production will feature performances by local actors, professional dancers, and more than 50 local students.
For more information, including how to purchase tickets, click here.
More Holiday Fun
I have a couple of bonus events for you because 10 just wasn't enough this year.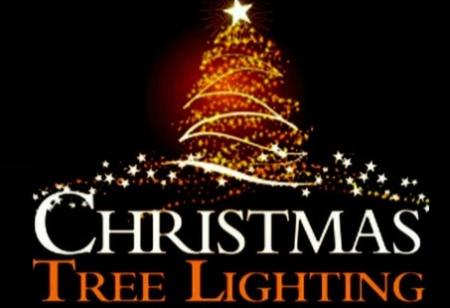 Avon Tree Lighting 
Head on over to Avon Town Hall Park at 6 p.m., Dec. 4  for the Avon Tree Lighting, where the Town of Avon will light its Christmas tree.
The Avon Tree Lighting event features live entertainment and music on the front steps of Town Hall as well as a visit from Santa, crafts, train rides, hot chocolate, cookies and fireworks.
This event is free to attend and will take place mostly outdoors, so make sure you dress for the weather.
Candy Cane Hunt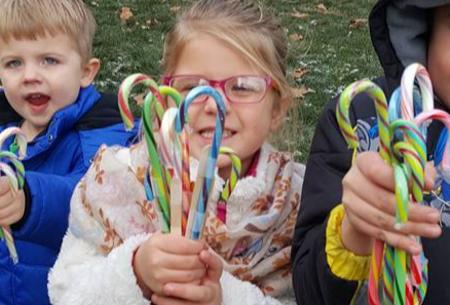 Santa seems to have dropped some candy canes when he was at Natural Valley Ranch in Brownsburg for Cookies & Cocoa! 
So, come out for the great Candy Cane Hunt on Dec. 11 and visit with Santa Claus, interact with the animals at the petting zoo and enjoy a snack.
Guests are encouraged to bring non-perishable food items to donate to a local food pantry.
Bring the kids out from 10 to 11:30 a.m. or from 1:30 to 3 p.m. and help find all the candy canes during the Candy Cane Hunt. By purchasing tickets online on or before Dec. 10, you can pay just $5 per adult and $15 per child age 2 and older (children under 2 are free).
Tickets at the door on the date of the event are $8 per adult and $18 per child.
To reserve your family's spot in the Candy Cane Hunt, click here to purchase morning tickets and click here to purchase afternoon tickets.
Find even more holiday things to do in Hendricks County by clicking here.
Happy holidays to all!