During the holiday season, one of my family's favorite activities is to drive around Hendricks County, Indiana, to look at Christmas lights. Over the years, we've figured out where some of the best holiday light displays are located throughout the area.
I'll do my best to put this list in an order that makes some degree of sense if you're out for an evening of holiday light viewing and want to see all of these displays. Just jump into the list wherever it makes most sense for you, based on where you're visiting Hendricks County from, and you should be able to go through the list in order with minimal back-tracking.
For the sake of this post, I'm going to start in Danville, Indiana.
1. Historic Hendricks County Courthouse Square 
The Town of Danville has fired up a canopy of white lights over the historic Hendricks County Courthouse Square. 
The town Christmas tree is lit up there. Lights hang from street lamp poles and many of the businesses in downtown Danville have decorated their store windows.
It makes for a wonderful atmosphere while you shop, dine or catch a movie.
Park and look
Free
Open daily
2. Winterland Holiday Light Show 
From now through Dec. 24, the mother of all holiday light shows in Hendricks County opens at Ellis Park in Danville.
The Winterland Holiday Light Show provides a great way to fire up your evening of Christmas lights.
Winterland features more than a million lights, a 30-foot-tall lit Christmas tree synchronized to music that you can listen to on your car radio and a fun photo opportunity.
Santa Claus is also at the Train Station in Ellis Park on the weekends. Take as many laps around Ellis Park as you want once you gain admission.
Drive-through
$10 per vehicle on Fridays, Saturdays, and Sundays; $5 per vehicle on Mondays through Thursdays
Open daily from 6 to 9 p.m. Sundays through Thursdays; 6 to 10 p.m. Fridays and Saturdays
3. Avon Town Hall Park 
Families can stop by Avon Town Hall Park at 6570 E. U.S. Highway 36 in Avon on Dec. 3 from 3 to 6 p.m. for the Town of Avon Tree Lighting, which features entertainment, arts and crafts for kids, food trucks, visits with Santa and of course the lighting of the tree at 6 p.m.
Then enjoy the town Christmas Tree and additional decorations nightly throughout the holiday season.
Park and look
Free
Open daily after dark
4. Woodcreek Farms 
Walnut Creek Crossing in the Woodcreek Farms neighborhood in Avon, Indiana, features a coordinated neighborhood effort to light up the whole street for the holidays. 
Both sides of the street explode with holiday cheer from all the lights and decorations these Hendricks County residents put up every year.
Drive-through
Free
Open daily after dark
5. Lights on Lancaster 
After taking a couple of years off, one of my favorite light displays in Hendricks County is back! Lights on Lancaster, a private residence at 7188 Lancaster Lane in Avon, features a huge computer-controlled animated holiday light show.
The really fun part of this display is that you can get on their website and vote for what song is played next! You don't have to wade through songs that you don't like -- simply upvote your favorite tune to see it coordinated with lights!
The homeowners have also been known to wander out to vehicles and offer candy canes to families enjoying the show.
Park and look
Free
Open daily from 6 to 10:30 p.m.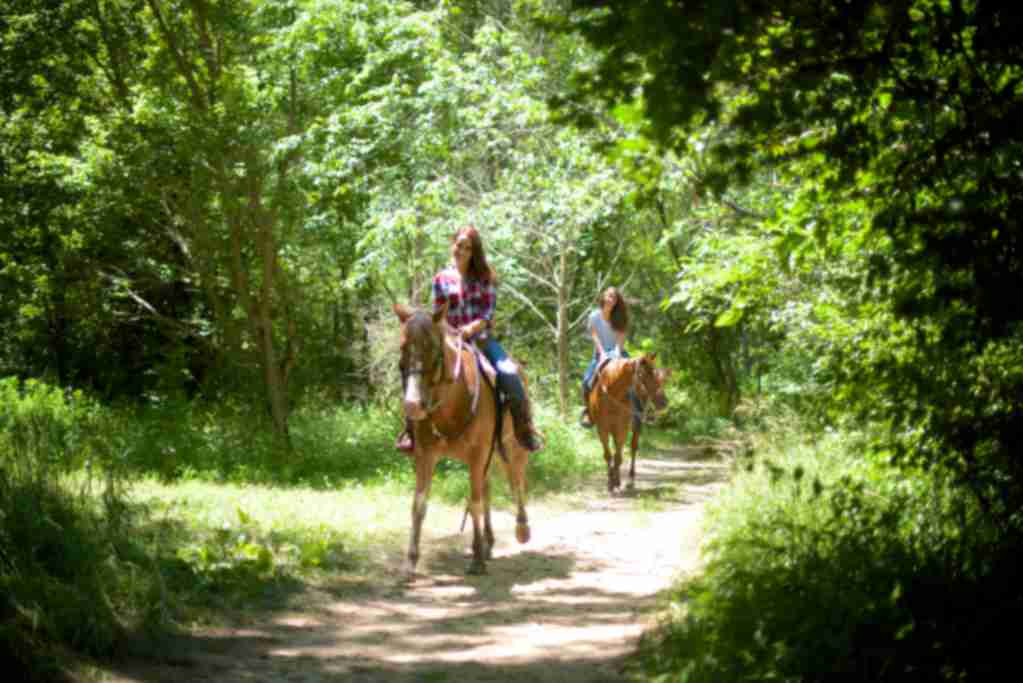 Stay Updated!
Sign up to receive the Weekly Insider or Monthly Planner newsletters for events, things to do, discounts, insider info and more!
6. The Shops at Perry Crossing 
The Shops at Perry Crossing, a big outdoor shopping mall in Plainfield at 2499 Perry Crossing Way, displays a huge Christmas tree all lit up in the Town Square area, right in front of the movie theater.
Not only can you see some holiday lights, you can also grab a bite to eat, see a movie and get some holiday gift shopping done while you're there.
(Insider tip: Tap here to learn about additional holiday-related events at The Shops at Perry Crossing, including gift-wrapping services, live reindeer and photos with Santa!)
7. Log Run Lights 
I'm cheating on this one because Log Run Lights are actually at a private residence in Marion County (9209 Log Run Drive South in Clermont, to be exact), but it's just a stone's throw from the Hendricks-Marion County line, and it's definitely worth adding to your list.
More than 250,000 lights, more than 300 displays, a giant Nutcracker with candy canes in his mouth, all for free!
Park and look
Free
Open daily from 6 p.m. to 7 a.m. through Jan. 1
8. Town of Brownsburg 
There are a couple of good places to look for holiday lights that are put up by the Town of Brownsburg, and they're really close to each other, so I'll just combine them into one entry on my list.
Brownsburg Town Hall, 61 N. Green St. in Brownsburg, is where the Town will hold its Tree Lighting Ceremony on Dec. 3, right after Christmas Under the Stars.
Town Hall remains decorated with a light show synchronized to music throughout the holiday season.
Right up the street, Arbuckle Acres Park in Brownsburg (200 N. Green St.) is another spot to find some nice Christmas lights.
Park and look
Free
Open daily after dark
9. Christmas of Lights 
This private residence located at 5990 N. County Road 550 East in Pittsboro has a whole slew of Christmas lights up that are computer-controlled and synchronized to holiday music.
As with Lights on Lancaster, visitors to Christmas of Lights can get on their website and control which Christmas song and light show plays next.
Park and look
Free
Open from 5:30 to 10 p.m. Sunday through Thursday and 5:30 to 11 p.m. on Friday and Saturday
10. Kaufmann Family Home 
Since 2013, the Kaufmann family has offered a holiday light show on their home, located at 5185 N. County Road 600 East in Brownsburg, that is synchronized to classic Christmas music. Follow the signs down their long driveway, park in a large flat open area, and tune your radio in to 98.1 FM to hear the music to which the lights are synchronized.
Freewill donations are accepted, which the Kaufmann family then donates to Habitat for Humanity of Boone County.
Park and look
Free; freewill donations accepted to benefit Habitat for Humanity
Open daily after dark
This was not intended to be a comprehensive list. If I missed a display, feel free to list it in the comments section below.
Make plans to get out there and enjoy this holiday season!