For many of us, the playground brings back fond memories of family picnics, playdates with friends and days out in the sun. For parents, it's a free and super fun way to pass the time for a few hours on a beautiful morning or afternoon.
My family loves to invite friends out to join us, allowing the kids to run off and play and giving the moms a break between requests for water and snacks. Whether it's seeing how high you can swing, climbing across the monkey bars or sliding down the slide, the playground is a great way to pass the time.
What's more, Hendricks County Parks offer several awesome playgrounds, paired with many other amenities for the entire family to enjoy.
We have some locations that are famously popular for playground fun but there are a few new ones that have popped up too that you may want to check out this summer.
1. W.S. Gibbs Memorial Park 
This Avon park opened to the public in July 2021 and features two nature-themed playgrounds. One play area is designed for the little ones, ages 2-5 years old, and the other is for the bigger kids, ages 5 to 12.
When creating W.S. Gibbs, making the entire property ADA accessible was a priority, so in addition to the accessible fishing pier, the playground also features special mulch, making it easier to navigate for wheelchairs as well as two swing sets with shoulder support. Additional swings are available, including toddler and tire swings.
Move over to the large play structure and enjoy slides, climbing and a walk across a suspension bridge to name a few of its attractions.
Perhaps most unique to W.S. Gibbs is the additional nature play area next to the playground featuring teepees, tree stumps and a climbing structure to encourage imagination and adventure.
W.S. Gibbs Memorial Park is located at 4521 Gibbs Road, Avon.
2. Murphy Park 
Many of us know the details of Hendricks County's first ADA-accessible water park, opening just a year ago in May 2022, but did you know Murphy Park also has an inclusive playground?
The ADA-accessible playground features a double zip line, merry-go-round, a variety of swings, including a saucer-like swing, multiple slides and interactive games – all on rubber turf, making it easy to maneuver and creating a soft landing for the occasional fall.
The tree-like design gives kids the opportunity to test their strength as they climb the 'branches' to the top. In addition, a toddler area lets little ones access a small slide and smaller climbing features for all to enjoy.
While out this summer enjoying Murphy Aquatic Park, don't miss the other amenities on that same Washington Township Parks property.
Murphy Park is located at 753 S. County Road 625 East, Avon.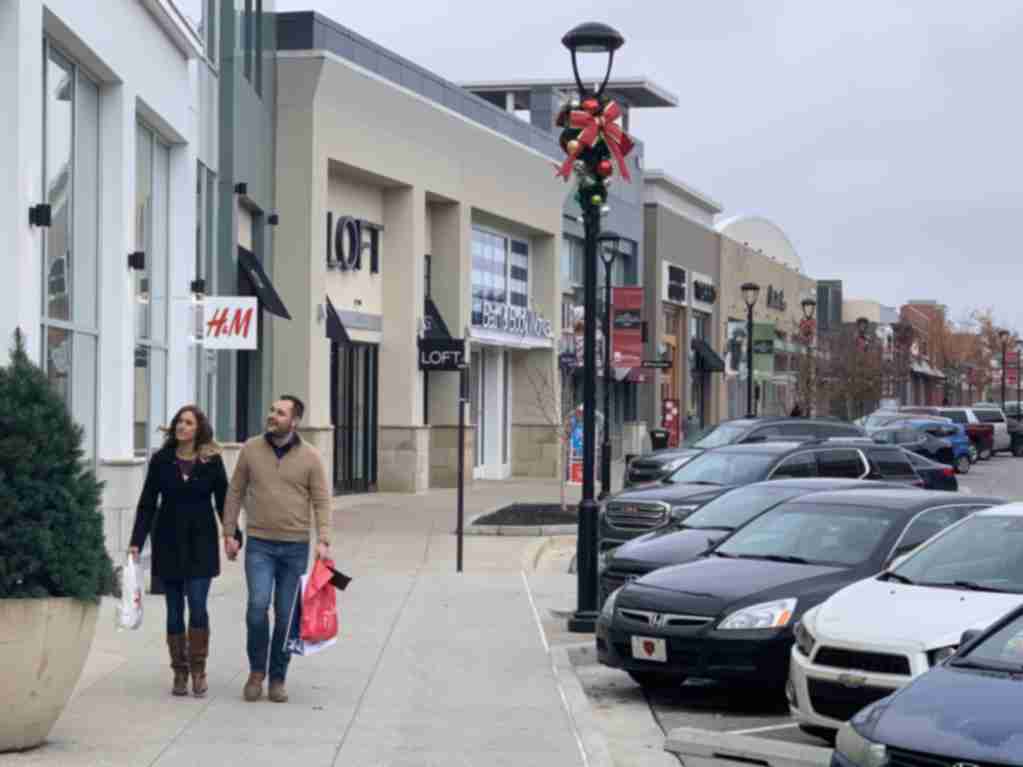 Stay Updated!
Sign up to receive the Weekly Insider or Monthly Planner newsletters for events, things to do, discounts, insider info and more!
3. Washington Township Park 
The upper level of Washington Township Park in Avon includes a playground with toddler play area and big kid play area with swings, slides and climbing space. There are plenty of benches and picnic tables surrounding the playground for parents to relax or for families to bring a picnic.
Don't miss the lower level of the park with an additional playground area and splash pad. Though the playground on the lower level is smaller, many children enjoy switching from the splash pad to the swing set throughout the day.
If attending the splash pad on the weekend, be sure to grab a lawn chair or two. There are benches and shelters surrounding the property, but they often fill up quickly.
Visit Washington Township Park at 115 S. County Road 575 East, Avon.
4. Hummel Park 
This popular park in Plainfield also has playgrounds in two different locations. The playground in the front of the park features multiple slides, climbing challenges and interactive games throughout the structure.
There is a nearby splash pad, allowing for fun in the water and a quick cool off on a hot summer day.
Across the large pedestrian bridge which connects to the two sections of the Guilford Township Park, two smaller, yet shaded playgrounds are available. There is a toddler playground with smaller slides, toddler swings and a climbing structure. Nearby, a larger playground features monkey bars, rope webs and other challenges.  
Hummel Park is located at 1500 S. Center St., Plainfield.
5. Williams Park 
Though Blast-Off playground is one of the oldest structures in the Brownsburg Park system, it was recently renovated by a large group of volunteers and the Parks and Recreation department.
It features towers, tunnels, ramps, slides and monkey bars. The newest additions include bridges, a four-seat spinning structure and a tandem, parent/toddler swing. What I really love about this playground is the single entrance and exit in the fenced-in playground – an added safety feature. The swing set offers toddler, ADA accessibility and saucer swing options and the nearby Watermill Splash Pad gives everyone a chance to cool down.
There is a gazebo with picnic tables and benches located both outside and inside the playground for parents to keep an eye on the kids as they explore hours of fun.
Williams Park is located at 940 Locust Lane, Brownsburg.