While nearly every park in Hendricks County has shelters, picnic tables and often times a grill, my family enjoys picking a spot where we can throw down the old-fashioned picnic blanket and enjoy the sunshine and open fields.
We bring along kites, a soccer ball and on those hot days, some water balloons. Be sure to bring extra water, sunscreen, bug spray and wipes for sticky hands.
The county has beautiful nature spots where we find wildlife, play on the nearby playground and go for a hike after enjoying a meal. Check out some of my top spots in Hendricks County, Indiana, where your family can enjoy a picnic this spring and summer.
Sodalis Nature Park 
With 210 acres of woodlands and a 5.5-acre fishing pond, Sodalis might be one of Hendricks County's best-kept secrets. It's a protected conservation area due to the endangered Myotis sodalis bats that live in the park.
Not only are the bats protected but it's not uncommon to see other wildlife on the nature trails. There's plenty of shaded areas for your picnic (tables and a grill if you're so inclined) and afterward, take a walk through the woods, go fishing off the fishing pier or see what you can spot on the observation deck near the pond.
Sodalis Nature Park is located at 7700 S. County Road 975 East, Plainfield.
McCloud Nature Park 
McCloud is known for its beautiful scenery and they do have a picnic pavilion on the property. However, this park boasts so much more.
We love to head out to McCloud in the spring to see the land come alive with flowers blooming, birds chirping and honeybees buzzing.
Visitors can come right up to Big Walnut Creek, wade in the water and enjoy fishing, canoeing and kayaking.
After a quick meal, the family can take a walk on the trails or visit the Nature Center with live reptiles and plenty of interactive exhibits. McCloud Nature Park is located at 8518 Hughes Road, North Salem.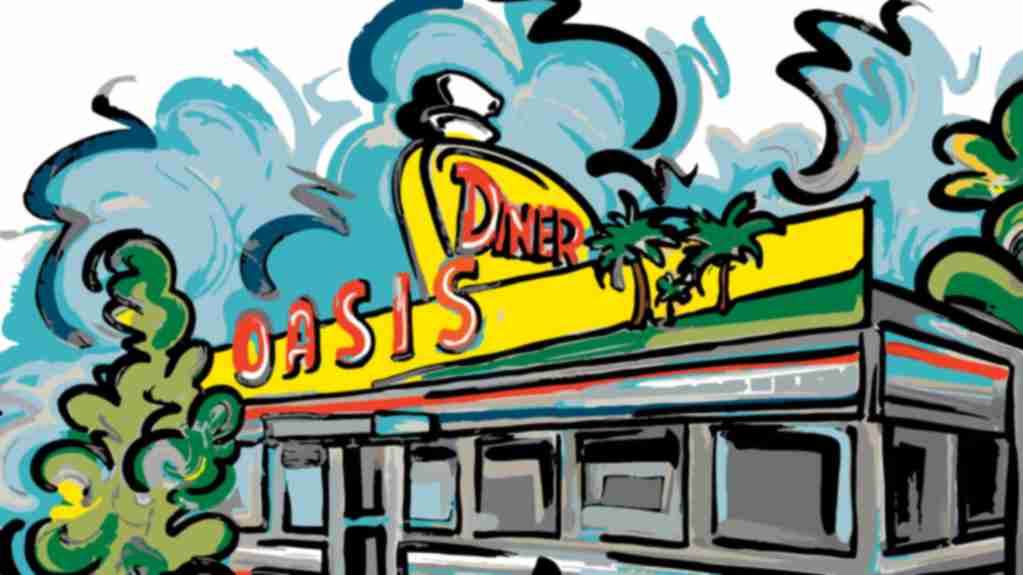 Free Visitor Guide!
Get your insider guide to all things Hendricks County by ordering a FREE Visitor Guide. Download or order a print copy today!
Hummel Park 
There's plenty to do at Guilford Township's Hummel Park with multiple playgrounds, wooded areas and fishing at White Lick Creek, but my group prefers to head to the south and west sides of the park where there's green space to lay out the picnic blanket and plenty of room to run.
Several large pavilions offer tables and grills for picnics if needed and after we've had lunch and enjoyed a game of kickball, we can take a walk along the trails, find turtles on the bank of the creek or their favorite game of rolling and running down the large sledding hill.
Hummel Park is located at 1500 S. Center St., Plainfield.
Avon Town Hall Park 
Tucked behind Avon Town Hall, you might not realize all the park has to offer. We like to head to the far end of the 9-acre lake to the greenspace just beyond the walking trail.
When the kids get antsy, there's plenty to do from their outdoor Ping Pong and bocce ball areas to the only public outdoor radio control racetrack in Hendricks County.
One thing that makes this park popular with my crew is it's at the center of everything.
No matter what town you live in, Town Hall Park is a quick drive to many amenities. The park is located at 6570 E. U.S. Highway 36, Avon.
Williams Park 
Home to Brownsburg's famous Blast Off wooden playground and Watermill Splash Pad, Williams Park offers plenty of open greenspace for a picnic.
After the meal, have fun playing at the basketball courts, exploring the pollinator gardens and taking a walk through the woods along White Lick Creek, which you can access in the back of the park using Maple Ridge Trail.
Williams Park is located at 940 Locust Lane, Brownsburg.