Here in Hendricks County, Indiana, we are very fortunate to have an American Basketball Association (ABA) team that is based in Danville -- the Indiana Lyons. We're even more fortunate that the Lyons are the reigning ABA champions! We're on the doorstep of the 2023-24 Indiana Lyons season, so now is a great time to learn about them!
Today's ABA is a relaunch of the original ABA that brought us teams like the Indiana Pacers, the Denver Nuggets, the San Antonio Spurs and the New York (now Brooklyn) Nets, along with players like Julius Erving, Wilt Chamberlain, George McGinnis and Mel Daniels. ABA basketball is a high-scoring, quick-tempo game, and the current league even plays with a red, white and blue basketball like the original league did.
I have followed the Lyons since their inception, and I've worked for the team for the past few seasons, so I've got some pretty good insight to share with you about what to expect at a Lyons game.
Easy Access 
The Lyons play their home games in Bosstick Gym -- affectionately known as the Lyons Den -- located at 49 N. Wayne St. in Danville, Indiana. The gym is located within Danville Town Hall, directly off U.S. 36, and is a stone's throw from the historic Hendricks County Courthouse Square and its shops and restaurants.
Town Hall is lined with yard signs on game days, so it's quite obvious where all the hubbub is taking place as you drive into town.
Lyons fans will find plentiful free parking in lots directly across the street from the Lyons Den and along the surrounding streets. 
All seating is general admission, so you can sit on either side of the gym, up close or as far away as you want, or you can move around the gym during the game to find your favorite vantage point. 
Easy on the Wallet 
General admission tickets are just $10 a person. If you're a child aged 6-11, a senior of 55 or more years, active military or a military veteran, or a first responder, your tickets are just $5 each. Kids ages 5 and under are free!
You can purchase season tickets and money-saving multi-game passes online, or you can buy single-game tickets at the game. Major credit cards are accepted.
Even in today's economy, the Indiana Lyons have never raised ticket prices in their six-year existence. This is very important to team owners Tyrone and Deborah Brown because they insist that Lyons games be something that families can afford to attend over and over throughout the season.
The Lyons offer very reasonably-priced concessions -- again, a very important concept by the team owners -- and several ways to show your team spirit by purchasing Lyons merchandise ranging from silicone wristbands to trading cards to stickers to mini basketballs (great for autographs!) to ball caps to T-shirts to jerseys.
Not all families have the same income, so the Browns want to make sure there is a wide variety of Lyons gear for everyone.
Family-Friendly Atmosphere 
Concerned about bringing the kids to a Lyons game? Don't be. The entire organization is very family-friendly.
Home games are played on Saturdays and Sundays, and the game time is always 5 p.m. on Saturdays and 4 p.m. on Sundays so that kids can enjoy a basketball game but still get home and into bed at a decent hour. Once again, this is by design.
Before each game, the Lyons bring out a bunch of basketballs and let kids play on the court and shoot baskets. At halftime, the team frequently has games and contests for the kids on the court that double as entertainment for the adults in the stands. After games, the kids can shoot a few more hoops before heading home.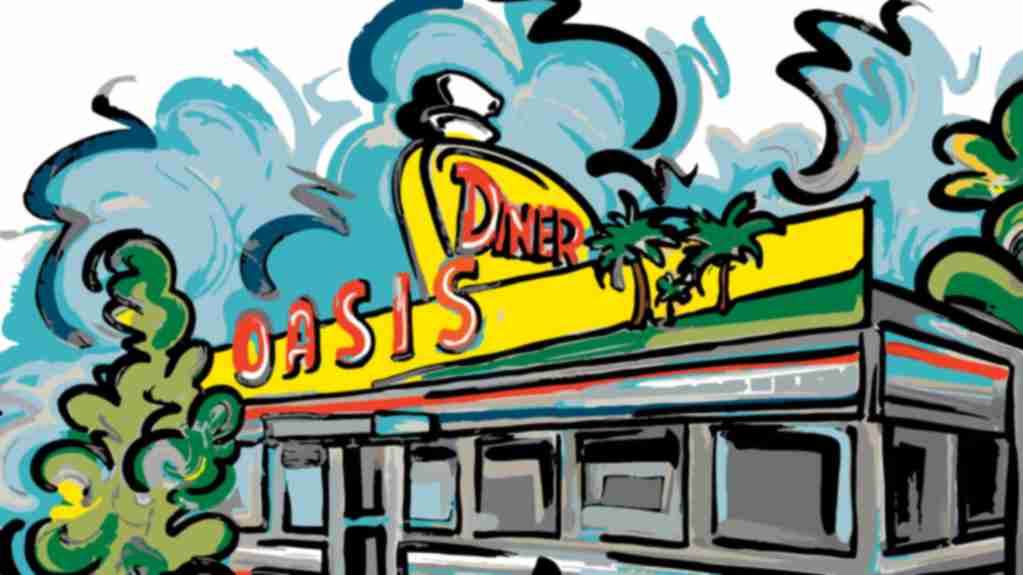 Free Visitor Guide!
Get your insider guide to all things Hendricks County by ordering a FREE Visitor Guide. Download or order a print copy today!
Access to the Players 
This is my favorite part of minor league sports.
As the Lyons players warm up, kids frequently line up courtside for hand-slaps -- and the players are happy to oblige. 
After games, fans (referred to by the organization as the Lyons Pride) pour onto the court, and the players stay and chat with them, shake their hands, sign autographs, thank them for coming to the game, answer questions, pose for photos and take a big group photo at center court with anyone who wants to join them.
Many players are active on social media and are more than happy to connect and interact with fans. The players invest themselves in fans' lives outside of basketball, just as they hope the fans invest in them as both ball players and human beings.
It's a really fun, rewarding relationship between the players and fans.
Unique Rules 
The ABA -- comprised of more than 150 teams across North America and Japan -- has some unique rules that might cause basketball purists to squirm, but they make for a fast-paced and high-scoring game that's full of excitement and action.
The most noticeable thing that's unique to the ABA is what they call the 3D Light. It's a rotating, flashing red light at the scoring table that fires up under special circumstances during games.
A few things can trigger the 3D Light during a game, but most often, it's when a team loses possession of the ball in the backcourt. When that happens, the light starts flashing, and a point is added to any field goal that's made while the light is on. So a typical two-point shot is now worth three points. A three-pointer is worth four points. Sink a shot from half-court while the 3D Light is on, and it's five points.
The 3D Light stays on until the team scores, attempts a free throw or loses possession of the ball.
Additional unique ABA rules are in place to add to the excitement.
Ready to Check Out the Indiana Lyons? 
The 2023-24 Indiana Lyons season begins Saturday, Nov. 4 at Bosstick Gym! This will be a great game, plus there will be a special ceremony to honor the reigning ABA champions! 
The regular season runs from November through early March, and then the playoffs begin immediately afterwards, culminating in the ABA Final Four tournament in Mobile, Alabama, in mid-April.
Be sure to check out the team's website and follow them on social media, where they are very active (links to everything are listed below), and then we'll see you and your family in the Lyons Den!
Indiana Lyons