Every autumn, McCloud Nature Park in northwest Hendricks County, Indiana, bursts into brilliant fall colors and turns into a favorite destination for visitors and residents alike. To celebrate the beautiful fall foliage, Hendricks County Parks & Recreation hosts an annual Fall Colors Festival. 
The 2023 Fall Colors Festival will take place at McCloud, just outside of North Salem, from 10 a.m. to 3 p.m., Saturday, Oct. 21. Since I work for Hendricks County Parks & Recreation, I have a pretty good idea of what you and your family can expect at this festival.
The Trees 
Let's begin with the stars of this festival: the trees. Because of the wide variety of tree species within the park, McCloud's fall foliage is quite spectacular in peak season.
Reds, yellows, and oranges intermingle throughout the 232-acre park, and with more than six miles of trails to explore, park guests can fully immerse themselves in the autumn splendor.
Of course, I'm quite biased in favor of McCloud Nature Park -- especially during the fall months -- so don't just take my word for how stunning the trees become in October and November. Visit Indiana regards McCloud Nature Park as one of the best fall foliage spots in the state, and the park has held that distinction for years.
Only In Your State included McCloud in its dreamy road trip to see the best fall foliage across the state.
Most recently, The Points Guy ranked McCloud Nature Park among the top destinations in the world to see beautiful fall foliage without the crowds.
Yes, in the world. Up there with sites in Ireland, England, Croatia, Wales and Japan.
Yeah, this park is kind of a big deal in the fall.
Fun Activities 
So now that you know why the Fall Colors Festival is so popular, what can you and your family enjoy while you're there?
We have a new Park Naturalist named Katie Kolcun, and she comes to us with all sorts of fresh ideas and talents, so we're shaking things up at the 2023 Fall Colors Festival.
We're keeping some of the traditionally popular activities, such as archery, throwing an ancient hunting weapon called an atlatl at a target, a historic apple cider press that festival-goers can try and a crackling campfire all day where you can roast up any hot dogs or marshmallows that you'd like to bring to the park.
We're also keeping the very popular hay rides. I'll talk about those more in a moment.
New for 2023! 
Katie, who is also a herpetologist, has informed us that the 2023 Fall Colors Festival happens to fall on National Reptile & Amphibian Awareness Day which, as you might imagine, is one of her favorite days of the year.
So to celebrate, Katie is hosting some reptile presentations throughout the day providing park guests with safe, hands-on interactions with a variety of reptiles!
We're hosting two Squirrel Feeder Build programs -- one at 11 a.m. and one at 2 p.m. -- where registered attendees can build a cute little picnic table feeder for the squirrels in their yard! All tools and materials are provided.
It costs $20 per feeder, and advance registration is required by clicking here for the 11 a.m. program and clicking here for the 2 p.m. program. Registration closes on Oct. 11, though, so get registered now!
What's up there with handling reptiles and using tools to build stuff on the cool scale? How about fire? We'll be hosting fire-starting demonstrations throughout the festival!
Learn how to start a fire when conditions aren't optimal or when you forgot your flamethrower at home before heading into the woods. 
We'll also have candle making, face painting, some themed guided hikes, vendors, food trucks and more! (I'd tell you about all of the new stuff, but Katie has threatened to put a less-than-friendly reptile in my desk if I spill the beans. I believe her, so you'll just have to bring the family out to the festival to see for yourself!)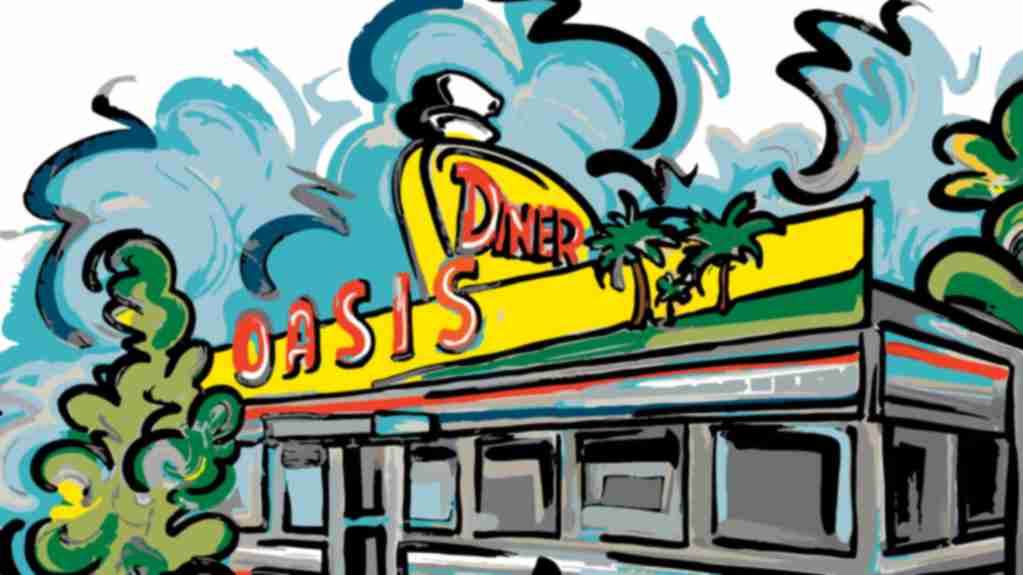 Free Visitor Guide!
Get your insider guide to all things Hendricks County by ordering a FREE Visitor Guide.
Hay Rides
No fall festival is complete without a hay ride! For a nominal fee, enjoy a ride along some of the most scenic trails at McCloud Nature Park and see how the leaves are starting to turn colors. Then, in peak season, you'll know which trails will give you a spectacular view of brilliant autumn foliage.
Hay rides are held at the top and bottom of the hour throughout the festival, and each one lasts about 20 minutes. The rides are always quite popular, and there are only so many people that we can safely fit into the wagon, so you'll want to find your way back to the McCloud Arboretum to purchase your tickets!
(Insider tip: make sure to bring some cash for the hay ride, food trucks and vendors because cellular service at McCloud is too spotty for credit card machines to reliably work.)

(Another insider tip: two of our employees also volunteer for the Indiana Lyons minor league basketball team and if asked, they'll have some free tickets to the Lyons game later that evening! I won't tell you where the two employees will be during the festival, but they'll be working at the same station, and this tip is in this section of this blog post for a reason!)
McCloud Prairie Maze 
Our squirrel-themed McCloud Prairie Maze will be open for the whole family to explore during the festival. Designed and constructed by park staff, the maze is cut into the park's 52-acre prairie, and the correct path results in a hike of about 3/4 of a mile.
Either explore the maze for fun, or try a scavenger hunt during the Fall Colors Festival.
You can find maps to help guide you through the maze at the Nature Center and at the maze entrance. You can also click here to download and print your own map before you head out to McCloud.
(Insider tip: Make sure the whole family is wearing closed-toe shoes that you don't mind getting dirty or muddy inside the maze. The stiff, dried tallgrass stalks don't feel real great when they meet unprotected toes in sandals or flip-flops.)
Admission to McCloud Nature Park, the McCloud Prairie Maze, the festival and almost all of the above activities (aside from hayrides) are free of charge.
Fall Colors Run 
Are you a runner or a walker? If so, I have good news for you: the Fall Colors Run at McCloud is back in 2023!
Start your day at 8:30 a.m. with a 5K or 10K run/walk along the trails and through the fall foliage of McCloud Nature Park in this professionally-timed event hosted by RaceMaker Productions. Registration is just $20 for the 5K and $30 for the 10K.
We have some really awesome custom medals for winners in a variety of age categories, as well as some cool swag for all registered participants!
For more information, including how to register for the Fall Colors Run, click here.
Once you're done with the Fall Colors Run, the Fall Colors Festival is right there ready for you to enjoy for the rest of your day!
Fall Colors Run
Saturday, Oct. 21, 8:30 a.m.
McCloud Nature Park
5K and 10K walk/run
$20/person (5K); $30/person (10K)
Fall Colors Festival