We teamed up with Yelp again. Their list of top-ranked Hendricks County, Indiana, restaurants, things to do and shopping spots were well-received by both visitors and local residents. So, we thought it would be helpful for our overnight visitors to add a top-ranked Hendricks County hotels list according to Yelp users. 
All the top-ranked hotels are located in Plainfield. Whether Hendricks County is your destination, a stop along the way or you are visiting downtown Indianapolis attractions, Plainfield offers ease and convenience for all types of travelers.
It's less than 10 minutes from the Indianapolis International Airport, easily accessible to I-70, and downtown Indianapolis is just 20 minutes away. Parking is free at all the hotels listed below and most offer an airport shuttle service. While hotels in some of our other towns didn't make the list, we do have great hotels in both Avon and Brownsburg as well.

Hendricks County welcomes lots of race fans every year! Plainfield is approximately 12 miles from both the Indianapolis Motor Speedway and Lucas Oil Indianapolis Raceway Park in Brownsburg.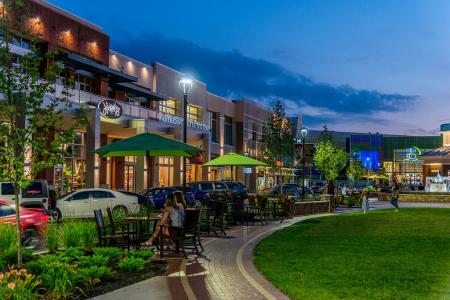 Plainfield offers many attractions, such as, The Shops at Perry Crossing mall, Splash Island Family Waterpark, top-notch parks and trail systems, Brew Link Brewing and many signature restaurants.
Check out our website for a calendar of events, more information about Hendricks County attractions and finding and booking a hotel room online.
This is an all-time list of the top five hotels in Hendricks County according to Yelp. They identified businesses in the hotel category, then ranked those spots using a number of factors including the total volume and ratings of reviews. 
Where: 2244 E. Perry Road, Plainfield
Amenities: Free parking, indoor pool, complimentary continental breakfast, within walking distance of restaurants.
Yelp Insight:  Very accommodating, friendly staff. My room was exceptionally clean and comfortable. - Charles T., Chicago, IL
Where: 6089 Clarks Creek Road, Plainfield
Amenities: Free parking, airport shuttle, indoor pool, complimentary cooked-to-order breakfast, on-site restaurant offering appetizers, entrees and local beers. The hotel is also connected to a large conference center via a climate-controlled walkway.
Yelp Insight: Embassy Suites is a chic hotel with great rooms and service! - Lilusha B., Los Angeles, CA
Best Western Plus Airport Inn and Suites
Where: 6109 Cambridge Way, Plainfield
Amenities: Free parking, indoor pool, sauna, complimentary hot breakfast, full-service bar, walking distance to local restaurants including The Coachman and Narita.
Yelp Insight: Location is good, several restaurant options close, and lots of delivery options. - Steve H., Manchester, KY
Where: 6295 Cambridge Way, Plainfield
Amenities: Free parking, heated outdoor pool and whirlpool, complimentary breakfast buffet, full kitchen in each suite, pets allowed.
Yelp Insight: Because the hotel caters to visitors staying long term, our group was able to mingle in the sitting areas and drink a few beers together. - Lorie L., Louisville, KY
Where: 2688 E. Main St., Plainfield
Amenities: Free parking, full kitchenettes, studio suites, large work spaces.
Yelp Insight: I have stayed at hundreds of hotels and never have seen such a clean one. -Jeanette W., Hartland, WI