Long before I began working in one of the parks departments in Hendricks County, Indiana, I was thoroughly impressed by the foresight of Plainfield's planners and powers-that-be in emphasizing green space, parks and trails in the town.
As the largest town in Hendricks County, Plainfield has a lot going for it, and its parks and trails system ranks among the top attractions. For decades, town officials have recognized the value of having clean, safe and enjoyable places for its citizens and visitors to unwind. People can get just about anywhere in Plainfield using just foot or pedal power.
To date, there are well over 20 miles of trails within the town and right along its borders, facilitating pedestrian and bicycle traffic as well as beautiful scenery. I have my own personal preferences, plus I recently found AllTrails' list of the Best Trails in Plainfield, so I'll do a little mix-and-match to point you in the right direction on Plainfield's trails.
Hummel Park 
Operated by Guilford Township not the town of Plainfield, Hummel Park sports more than 3 miles of paved trails within its 205 acres. White Lick Creek runs through the park, and Blue Heron Lake is situated in the far southern portion of the park. 
Not only is Hummel Park one of my favorite parks in Hendricks County, it contains three of AllTrails' favorite trails.
Blue Heron Path is the king of trails in Plainfield, in my humble opinion. The 2.4-mile-long paved loop runs nearly the entire length of Hummel Park from north to south, and it takes walkers, runners and bicyclists around Blue Heron Lake and back. There are lots of mature trees along the way, allowing for plenty of opportunities to view birds and wildlife.
Red Maple Path is another nice paved trail that takes its users on a 1.2-mile trip around the eastern portion of Hummel Park. As you walk, run or bike the trail, you'll see a lot of the park's amenities, such as ball fields, a splash pad, playgrounds and more.
If you've got really young children, bum knees like me, limited time or some other motivation to keep your walk short, the half-mile paved Cottonwood Path is for you. It's a quick loop across White Lick Creek and through the heart of the park, complete with trips over a couple of really nice pedestrian bridges.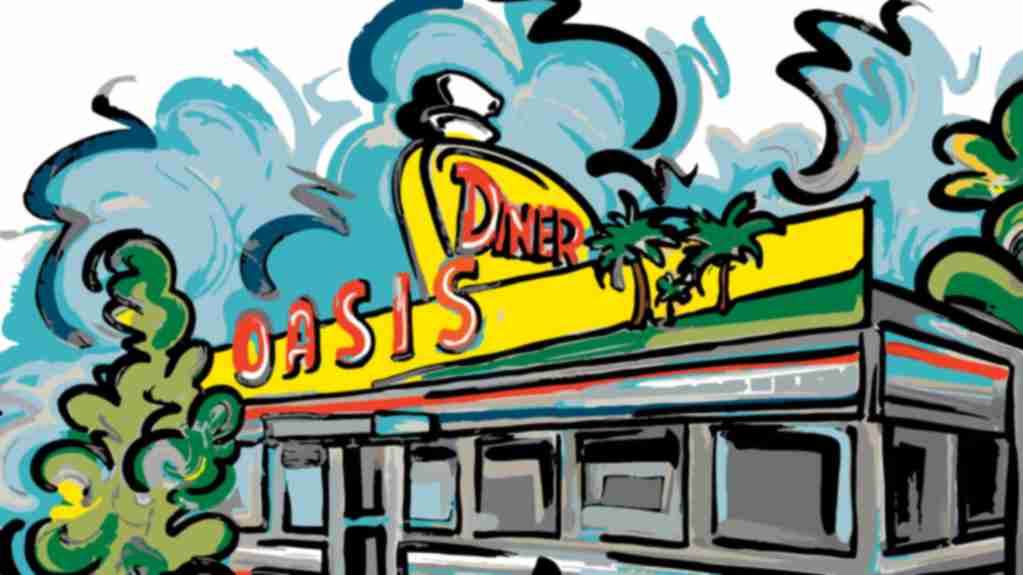 Free Visitor Guide!
Get your insider guide to all things Hendricks County by ordering a FREE Visitor Guide.
Vandalia Trail 
There are two separate sections of the Vandalia Trail in Hendricks County -- a four-mile-long paved section in the western portion of the county that is operated by Hendricks County Parks & Recreation, and an 8.7-mile-long paved section in Plainfield that is run by Plainfield Parks & Recreation. I'll focus on the section in Plainfield.
The Vandalia Trail runs along what used to be the Vandalia Railroad, and much of it takes users through wooded areas that are quite scenic and peaceful. The trail is pretty flat throughout, so it's not a strenuous route, and it connects neighborhoods and parks without having to navigate through a lot of vehicular traffic. 
It's a linear trail, not a loop, so trail users can choose the length of their adventure.
(Insider tip: To keep up-to-date on all things Vandalia Trail, follow the Vandalia Trail on Facebook. It is an informative, well-run and frequently-updated page.)
Rustic Trails 
While paved trails are very popular, many people enjoy more rustic trails. Well, Plainfield has those, too!
One park in Plainfield and one park that's a stone's throw from town limits provide a combined 5 miles of rustic trails. Neither park is connected to the Plainfield trails system, so most people drive to the parks and then enjoy the trails from there.
Sodalis Nature Park is located within Plainfield town limits and is operated by the Town of Plainfield. It boasts, among other amenities, 2.3 miles of unpaved trails through woods. Trails are either crushed stone or natural surfaces.
W.S. Gibbs Memorial Park is just outside of Plainfield, and it has more than 2 miles of trails that are also crushed stone or natural surfaces. Some of the trails go through wooded areas, while others go around two large ponds and through open spaces, including a disc golf course. This park is operated by Hendricks County Parks & Recreation. More information can be found here.
Enjoy Plainfield Trails
No matter your interests, abilities, fitness levels or surface preferences, Plainfield has a trail for you! I recommend starting with Plainfield Parks & Recreation's "Parks & Trails" page for great information about the outstanding Plainfield trail system. Enjoy!