Even though I've lived in Hendricks County, Indiana, for three years, I'm always learning about new places to visit and things to do. The Event Calendar for Hendricks County is always so helpful! It's filled with a variety of activities throughout the year. 
Yelp is another great place to find things to do in our area. With the reviews and ratings, it helps me find places that our family would enjoy. They've put together a great list. I've been able to visit some of these places with my family, but some we still need to check out so I've added to our list!
What follows is an all-time list of Top Things to Do in Hendricks County as of Jan. 19, 2023, according to Yelp. They identified Top Things to Do in Hendricks County, then ranked those spots using a number of factors including the total volume and ratings of reviews. 
Whether you're a visitor or a local, this should provide some great insight on where to find the fun in Hendricks County.
Where: 1500 S. Center St., Plainfield
What: It's no surprise that this expansive park owned and maintained by Guilford Township is one of the top-ranked destinations in Hendricks County. There truly is something for everyone! Your little ones will love the playground areas, basketball and volleyball courts, splash pad and more.
Every age will enjoy the walking/biking trails that stretch for miles. Take a more rugged walk down to the creek and skip rocks or make your way over the walking bridge to an additional playground area, lakes and the pavilion. The perfect place to bike, walk, run and play to your heart's content. This park never feels crowded and never disappoints.
Yelp Insight: Hummel Park in Plainfield is impressive for many reasons: it's huge (205 acres!), it has multiple playgrounds (like 4!), it has a splash pad, it has a baseball field and basketball courts, it has a great area to creek stomp with lots of shallow places for kids to wade, it has paved walking trails, it has a bridge, it has a amphitheater, it has clean restrooms, and a lot more that I'm forgetting. Also, it's really clean and well-taken-care-of. - Nicole S., Indianapolis
Where: 8100 E. U.S. Hwy 36, Avon
What: Popularity continues to grow for this local gem. More than an opportunity to be creative, this small business offers products and an experience that are good for folks of all ages and groups of all sizes. All you need is your imagination. They have everything else you need to create your do-it-yourself masterpiece.
You'll be greeted by friendly staff who will guide you through the whole process of selecting items to dye, color choices and the fun of tie-dying. You'll leave with your finished products, but the mess is theirs to clean. We haven't been yet, but now that our youngest is a little older, I think our kids would love it! We've added it to our summer exploration list!
Yelp Insight: My children loves this place! It allows them to be creative without ME having to clean up the mess! The owners are friendly. There are many different items to choose from to tie dye. – Camille H., Indianapolis
Where: 200 N. Green St., Brownsburg
What: Located in the middle of town near all the new Green Street renovations, this beautiful park boasts a playground area, basketball courts and plenty of wooded areas for hiking. This park has also served the town well over the years as a destination for festivals, parties and reunions. It seems like each season there is a community event planned. You can also plan your own private gathering by renting out a park shelter or Bundy Lodge, which can accommodate 100 people.  
Yelp Insight: This park is named after Alex H. Arbuckle, who had owned several acres of the land before being sold in 1958 to Brownsburg and is ginormous. It spans 52 acres and checks all the boxes of what you would want in a park. It is open from 5AM to dusk.  The park has tons of parking available. The park has everything. They have tennis courts, baseball fields, basketball courts, running/jogging/hiking trails, covered pavilions, open fields, and a playground. The park also has restroom facilities and water fountains. There are benches and some picnic tables with covers throughout the park. – Tank G., Indianapolis
Where: 7700 S. County Road 975 East, Plainfield
What: Named after the endangered Indiana bat (Myotis Sodalis), Sodalis Nature Park features over 3.5 miles of nature trails, a 5.5-acre pond and picnic areas. It's located just south of Plainfield and offers a quiet escape from the city. Hendricks County Parks developed the nature park in 2010 as a way to help build habitats for the Indiana bat which is on both the state and federal endangered species list. It has since been taken over by Plainfield Parks and Recreation to maintain. There are lots of trails to choose from that allow you to see a variety of scenic nature and even wildlife. 
Yelp Insight: We were looking for a new place to hike while on the west side of Indy and found this online. The park has amble parking. There is a walkway to the fishing area with plenty of sitting areas near it. The fishing is catch and release only. There were a few pathways with no trail numbers but pictures of beavers, leaves, etc. instead. Some of the trails had gravel and others were just natural. We walked for about an hour and enjoyed the scenery. Very quiet and not a lot of people were at this park. A hidden gem! – Staci W., Indianapolis 
Where: 940 S. Locust Lane, Brownsburg
What: This beautiful, spacious park boasts a massive wooden playground - a crowd favorite - and a splash pad that will keep the littles entertained for hours. Walking and riding trails and open areas that are perfect for picnics make this park a great destination for a day with the family. This top park is also a common host for community events. 
Yelp Insight: Williams Park is excellent. As the mother of a two year old, I look for parks with separate play areas for younger kids - and Williams Park has one such area complete with tunnels, swings, and slides. The big kid park is also great (I grew up playing on it ) with tons of fun little nooks and crannies for kids to climb in and around. There's a water park at the end of the park but I've never used it. And, finally, there are some great walking paths: a paved one around the play area (including the fields), as well as a gravel one in the woods that goes pretty far back! – Sydney S., Brownsburg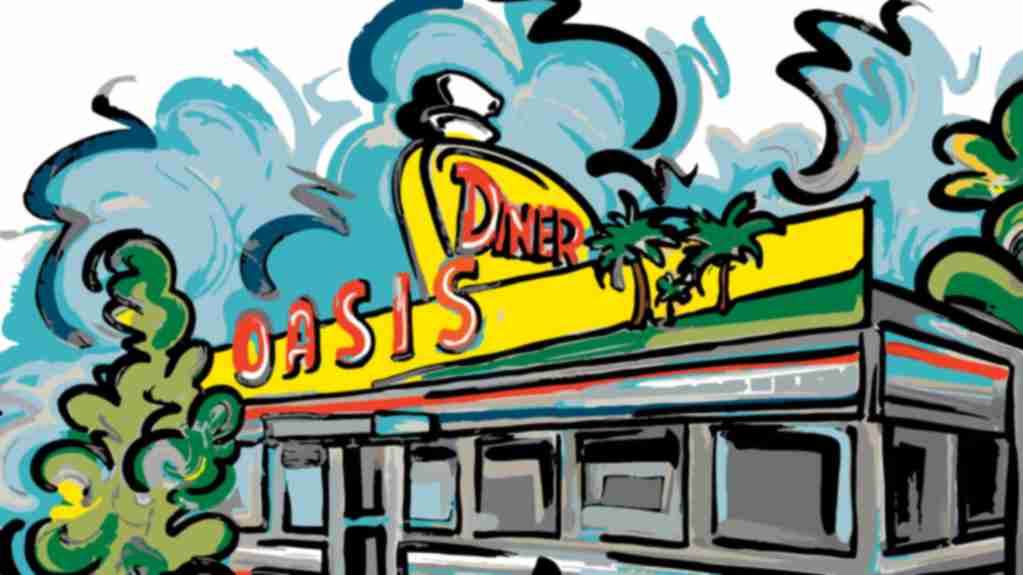 Free Visitor Guide!
Get your insider guide to all things Hendricks County by ordering a FREE Visitor Guide.
Where: 1004 E. Main St., Brownsburg
What: This is a new style of family fun with virtual reality, Nerf wars and more. They have a cafe where you can grab something to eat, and lounge areas where you can hangout. They even have an Interactive Floor Playground for Toddlers. This is a great place for families to have fun together since there are so many options all under one roof! 
Yelp Insight:  We went for my daughter's birthday. From the time we walked in until the time we left, we were treated like family. We had a large group. The staff was accommodating. The whole family enjoyed themselves. It was something to do for everyone. Charging outlets were everywhere. TVs. Gaming consoles. Even stuff for the little kids. I would definitely recommend. – Ro W., Indianapolis 
Where: 434 E. Main St., Brownsburg 
What: Board & Brush features create-your-own custom wood signs. The studio is equipped with hammers, power drills, sandpaper and other tools to create your final product. The staff provides guidance if its your first time, or you think you lack that artistic gene. It's a great, do-it-yourself studio that allows your creativity to shine.
Yelp Insight: This was so much fun! I was looking for the perfect welcome sign for my door step and with B&B I got to make it!  It was a fun day spent with my mom and we both loved our signs. When making the reservation it will ask you for your design and who you want to be seated by. They'll have your board and the stencil ready for you. After that, you'll do some damage to make it look a little worn, stain, paint, and stencil. Voila! It took us a few hours, so definitely don't plan anything immediately afterwards. I would highly recommend and will likely be back to make my Spring sign! – Amy M., Carmel
Where: 435 Whipple Lane, Avon
What: A beautiful park that has grown over the years to offer even more opportunities for guests to enjoy the great outdoors with two different levels. Take a walk around the pond, fish or venture through the wooded trails. Start a pick-up game on one of several basketball courts, chase the kids on the popular playground or go down in the lower portion of the park to visit the splash pad. This park offers plenty of picnic areas and a variety of trails. And the Pavilion in the lower portion of the park has become a popular wedding venue. 
Yelp Insight: This park is beautiful! It's well maintained and looks fun for older kids too. There plenty of seating everywhere and bathrooms located right next to it. There's a basketball court and volleyball nearby. Plenty of shelters to plan a bbq or just chill. We came here to this park for a program that was at the pavilion center and the center and it's surrounding area was nice too. There's even a splash park and trails nearby. - Tiana W., Indianapolis
Where: 6310 E. County Road 350 North, Brownsburg
What: This family-owned ranch set in a scenic wooded area allows visitors to experience horseback rides through their property alongside White Lick Creek. They offer riding lessons and accommodate birthday parties. They have a small petting zoo. They also have a country cottage or a large log cabin that can be rented for a little time away. 
Yelp Insight: I have been wanting to get back out on a horse for a while now. It had been probably 25+ years since I last rode. Natural Valley Ranch is very easy to get to and was a great experience. I arrived about 25 mins before my time as they recommend arriving at least 15 mins before your ride.
I spoke with one of the employees and signed my waiver and then went and checked out the goats and had a good time watching the chickens running around and the barn cats just relaxing. It was raining the day we went but cowboys don't shy away from the rain, so we rode!  It was a nice peaceful trail ride and the person leading the ride was very knowledgeable and interactive and my horse Stitch wanted to be right behind her so we were able to talk all through the ride. It was a great time and I look forward to returning. - Tony A., Indianapolis
Where: 8518 Hughes Road, North Salem 
What: McCloud Nature Park is 232 acres of woods, glacial ravines, prairie and creek that includes over 6 miles of hiking trails, Big Walnut Creek, a nature center, interactive exhibits, nature programming, a restored historic truss bridge and more. We've gone a few times in different seasons, and it's always beautiful, no matter the time of year. There's trail maps, which my kids love!
The park even boasts easy trails for us to do as a family with young kids. They also offer some really great programing throughout the year. 
Yelp Insight: This is a hidden gem! McCloud has great trails to hike and plenty of nature to soak in! This is a great place to go to take a hike  or simply relax reading a book by the water. - Tami P., Anderson
Where: 10267 E. U.S. Hwy 136, Brownsburg
What: If you haven't taken in an event at Lucas Oil Indianapolis Raceway Park in Hendricks County, you'll want to take a look at their event schedule and get to it! The grounds are well maintained and vast, yet still manage to make guests feel like they are right in the action.
Catch the best of the best in drag racing at the NHRA U.S. Nationals over Labor Day Weekend or see some action-packed street racing on Friday nights over the summer. You'll find plenty of variety and entertainment in the racing hosted on the drag strip or oval at Lucas Oil Indianapolis Raceway Park.  
Yelp Insight: The NHRA U.S. Nationals runs here on Labor Day weekend each year. It's the biggest, the longest and most historic drag racing event in the world. Acres of parking including ADA parking along with camping is available. There really isn't a bad seat in the stands but I always recommend purchasing reserved seating in the grandstands. I prefer to sit in section BB and fairly high up. Yes, you'll smell like nitro but hopefully the wind is blowing the smoke away from your seat. Oh, and earplugs or ear protectors are highly recommended as the cars are LOUD! - Wanda M., Indianapolis