Raymond Embry used to travel frequently for work and while visiting various places across the country, he noticed many entertainment options at different places. He had seen gaming lounges and virtual reality cafes. He had seen basketball-related entertainment and Nerf war zones.
But he had never experienced all of it under one roof. So, after years of dreaming about it and nearly a year putting it altogether, he opened Press Play Gaming Lounge in June 2020.
Ultimately, Embry just wanted to provide a safe space for families to have fun together, and every square foot of his facility in a former Marsh grocery store at 1004 E. Main St. in Brownsburg was designed with that goal in mind.
Family Pods
The first amenity I noticed when I walked in for the first time were the family pods that can seat 10-13 people. Each pod includes a large sectional couch, a bar table and chairs, a bean bag and a dedicated smart TV that can be used to watch Netflix, Hulu and many other streaming services or play video games through a connected Xbox system. 
The pods can be rented for a few hours or an entire day. Embry said the pods tend to be a good central point or home base for families while there. He has noticed that the pods are primarily utilized by adults as a place to relax while the kids are off enjoying activities throughout the rest of the facility.
Families or even individuals don't have to rent a pod to experience Press Play. However, for those that purchase at least two unlimited play passes at Press Play, a family pod is included with purchase. The facility also has an area of free seating too, or you may not even need a place to sit if your family stays busy experiencing all the activities.
Virtual Reality 
Press Play's virtual reality options have expanded since their opening in 2020. VR technology is always changing, and Press Play's goal is to have the latest and greatest virtual reality experience. 
The facility boasts 8 virtual reality booths with 50 virtual reality games and experiences. With so many game options, this allows players to "try it before they buy it". 
The new attraction, Haptic Zone, provides guests with vests that allow them to experience virtual reality and feel explosions, music, beats, punches and anything that creates noise.
The top-of-the-line virtual reality experience also has arrived at Press Play. Omni Arena Play is one of only 50 such experiences nationwide. It is Ultra VR on a whole other level.
Guests can go into another world while experiencing Omni 2.0 motion technology. Thrill seekers experience running at full speed in virtual reality and choose from at least 7 of the most thrilling Omni games. They can play with up to four people on the VR Battlefield with games like Elite Force, Dead Zone Zombies, Black Beard, Paranormal, Gunslinger, Core Defense and Hardpoint.
While you will find arcade games within the facility, too, Embry said he wanted to focus on physical activity at Press Play.
3-Point Challenge/Foam Wars 
Located at the back of the building, you'll find the 3-Point Challenge and Foam War Zones. These areas promise to be fun that any kid or kid at heart will love.
I mean who doesn't like to shoot 3-pointers and beat their buddy to win a prize. Players take 12 shots in 45 seconds. Players that score at least 10 points will win a prize! 
But if basketball isn't your thing, how about choosing your favorite Nerf weapon and going into a 1,500-square-foot room full of newly added wooden structures and barrels to run around and hide behind as you battle with your friends.
360° Video Booth 
Embry's hope is to creature an experience that guests are sure to remember. What better way than to document the experience, so he recently added a 360° Video Booth to the mix.
This innovative and interactive booth captures a one-of-a-kind, cinema-style video.
Guests purchase a ticket from guest services, and the fun begins. Just stand on a secure platform surrounded by LED studio-quality light wands. A camera will spin around and record stunning videos.
Specialty software will then transform the footage into a unique slow-motion, music video that can be sent directly to participants' phones.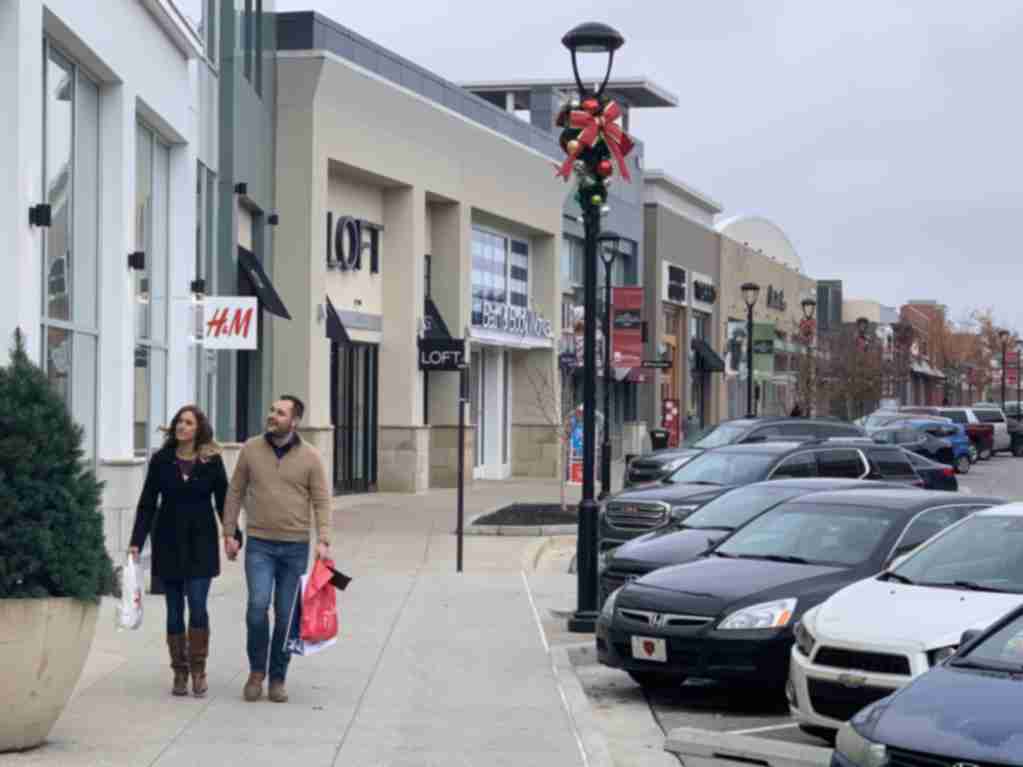 Stay Updated!
Sign up to receive the Weekly Insider or Monthly Planner newsletters for events, things to do, discounts, insider info and more!
Food & Drinks 
Perhaps the most unexpected part of Press Play for me was the cafe and bar areas that are located in different parts of the building.
The cafe boasted an impressive stadium-style menu from one of the top food vendors in the city including chicken wings, gourmet pizza, BBQ sliders, chili cheese dogs and much more.
Adults can pull up a chair in their bar area, play one of the newly added barcade games or watch one of many televisions, as they enjoy their drink of choice. They can even have a delicious alcoholic beverage served to their family pod while the kids play.
Party Rooms 
Press Play has added an app to allow party hosts to more efficiently book parties in real time.
Some families choose to host their celebration in the family pod area. Doing so, provides guests with two televisions and a comfortable space to hang out. 
Press Play also has dedicated two rooms for those wanting to celebrate a birthday or any other reason to celebrate.
Press Play's smaller party room seats 15-20 people, and their larger party room can host up to 40 guests. Each room includes a TV and allows hosts the option to decorate the more private space. 
Celebrate on a Saturday and guests often get to meet Astro Play, the 8' inflatable mascot of Press Play, that children flock to meet. 
If you purchase either party room or a family pod for your celebration, all of your guests get unlimited gaming in all areas throughout the facility. They do have add-on packages available for an additional cost that includes food. Outside desserts may be brought in. Party rooms must be reserved in advance and start at $299 for two hours.
Pricing & Other Info
They offer various pricing options including specific activities as well as 1-hour, 2-hour, day-long and weekend passes. Most guests typically purchase an unlimited play pass to experience all that Press Play has to offer. 
Click here for more detailed pricing information.
I recommend checking the Press Play website prior to visiting for their latest hours for the week, but they typically are open four days a week, Thursday through Sunday. They plan to extend their hours this summer and on upcoming school breaks and have plans for week-long camps this summer all about gaming and streaming.
Press Play Gaming Lounge