I am just now entering the season in my kids' ages where we can, for the most part, go out to dinner as a family and not make a scene. I'll admit, however, some restaurants are a little easier for my kids than others.
I put together a short list of restaurants in Hendricks County that go above and beyond simply providing a kids' menu. If you're looking for a night out as a family, check these places out. Your kids might just thank you.
Pizza King holds a special place in my heart as it's the place I went on my first date (and I ended up marrying him). My kids are obsessed with this place for two reasons.
The first  reason is a train comes by your booth to deliver all your drinks. It is the most exciting thing for little kids. The train comes, stops by your table, and then you can pop open the little window and pass out your drinks.
The second big reason Pizza King is a hit with the kiddos are the TV and game consoles at each table. What kid doesn't want permission to play video games during a family dinner?
This place is a unique, local gem that you don't want to miss. It's a family-friendly restaurant that feels like it's straight out of The Andy Griffith Show.
If kids finish their meal, they get a token they can either exchange for a free ice cream sundae or a small toy (bouncy ball, back scratcher, handcuffs, etc.) before they leave. I know most parents appreciate extra incentives for their kids to finish their meals.
This is a great place for families and kids of all ages.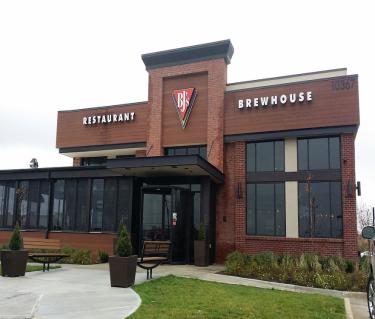 This restaurant nearly rolls out the red carpet for kids. As soon as families are seated, kids are handed a kids' menu and their very own kids appetizer!
Garlic knots and fruit are brought to the table for free for impatient and hungry kids (which basically means all kids). In addition to that, all kids' drinks are free, including refills! This means all hand-crafted sodas and milk/chocolate milk!
We all love a good kids' menu, but sometimes it's just nice to have a little extra something to keep our kids well-behaved, fully fed and totally occupied during a family dinner in public. That is why all three of these establishments get our family's seal of approval as the top kid-friendly restaurants in Hendricks County.