As a parent, it is easy to rely on technology to entertain your children when you need a break. In my experience, I have found that screen time, in the end, makes my kids' moods worse, so I'm not doing anyone any favors. However, an engaging toy or hobby can entertain kids for hours. 
We have quite a few toy and hobby shops within an hour of Hendricks County, Indiana, that would be great places to visit for ideas of ways to entertain the kids (and adults too) over the hot summer days ahead. 
Without further ado, check out these toy and hobby shops soon:
Nature's Workshop Plus - Danville 
A true hidden gem on the outer edges of Danville, not too far from Beasley's Orchard is Nature's Workshop Plus. For more than 30 years, Nature's Workshop Plus has brought quality, educational materials to families.
From insect nets to binoculars to board games, Nature's Workshop Plus has something for kids young and old. 
As a teacher, I am a sucker for a store that provides materials that are not only hands-on and engaging but educational too. Nature's Workshop Plus does just that. 
Toy Buzz & Fizz - Plainfield 
In the heart of downtown Plainfield, you will find Toy Buzz & Fizz. This shop boasts all your favorite toys, action figures and pop-culture items, and you can browse their selections all while enjoying a retro bottled soda they also sell there. 
My favorite thing about Toy Buzz & Fizz is their huge variety of items at all price points. Star Wars, Transformers, Ninja Turtles, Marvel, Funko and Hasbro just begin to scratch the surface in describing the inventory you can find lining the shelves. 
Items also can be special ordered if you can't find what you're looking for, and Toy Buzz & Fizz is actively seeking toys and collections to buy. 
Brightly Art Studio - Brownsburg 
Brightly Art Studio, in the center of Brownsburg, is a process art-based studio that nurtures and celebrates creativity through a variety of classes.
What you might not know about Brightly is their most glorious display of beautifully organized merchandise to inspire creativity at home. Kids' art supplies, craft kits and open-ended building toys, which are a great way to inspire your child and provide a nice break from screen time, are available for purchase at the studio. 
The items promise to be a favorite gift at the next birthday party your child attends. Gifts are tied up with neon ribbon, perfect for gifting. 
Shop anytime online and pick up your purchase in studio or have your items shipped to your door. Stop by Brightly during any class to shop in person and see the magazine-worthy displays for yourself.  
Valkyrie's Vault - Brownsburg 
Having just opened a much larger retail and gaming space in Brownsburg, Valkyrie's Vault hopes to provide education and inclusion in gaming.
They would like to inspire and empower the next generation of gamers by providing a haven for all things gaming, while supporting local creators and community engagement.
Valkyrie's also hosts events for little ones through adults. Check out their calendar of events to see what's coming up soon at the Vault. 
Hot Spot Collectibles and Toys - Brownsburg 
Hot Spot Collectibles and Toys was opened to meet the needs of people both looking to play with their toys again, and those looking to collect. 
Located just off East County Road 650 North (56th Street) in Brownsburg, Hot Spot is a vintage toy fan's dream. They sell video games, gaming systems, comic books, framed art, Hot Wheels, Star Wars figures and the list goes on. 
Take your kids along for a great family activity, as cartoons are on continuous play throughout the store, and there is a free toy bin for those 12 and under.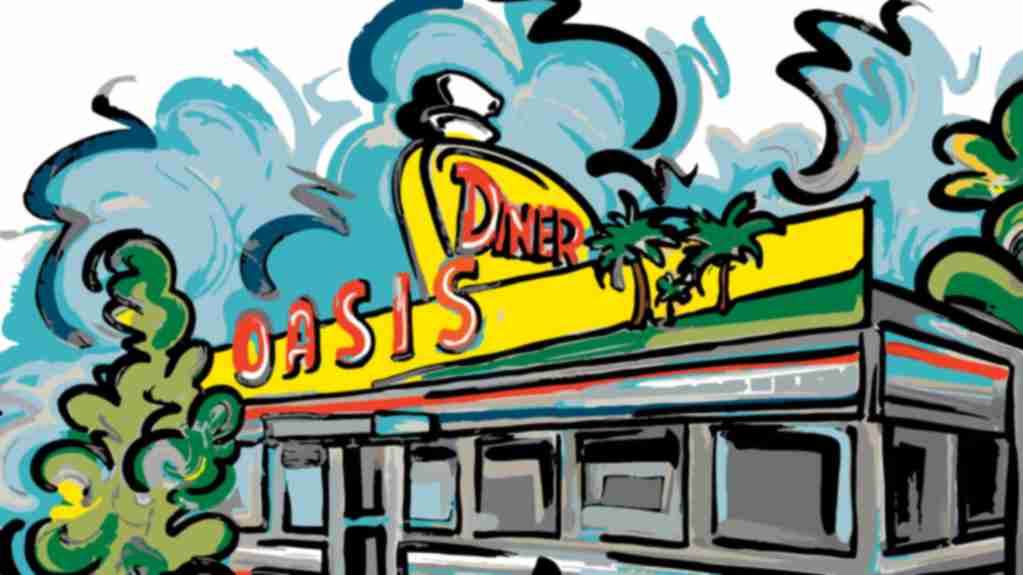 Free Visitor Guide!
Get your insider guide to all things Hendricks County by ordering a FREE Visitor Guide.
4 Kids Books & Toys - Zionsville 
4 Kids Books & Toys was given its name because it's for kids but also because owner, Cynthia, has four kids.
4 Kids Books and Toys has become renowned for their book selection, expertise and frequent events.
4 Kids is hosting a summer reading program, too.
Follow along with their reading bingo board found on their Facebook page to win prizes all summer long.
4450 Weston Pointe Dr., Zionsville, IN
30 miles from Danville, IN
317-733-8710
Kits & Kaboodle - Carmel 
Kits & Kaboodle is a European-inspired toy shop filled with back-to-basic toys made from wood and sustainable elements.
Located on the east side of Carmel, Kits & Kaboodle features toys for infants and toddlers. They have items for pretend play for the preschool crowd to active play for kids of all ages. 
Complimentary gift wrapping is offered to make Kits & Kaboodle your one-shop, gift-giving stop. 
723 Hanover Place, Carmel, IN 
36 miles from Danville, IN
317-566-8101
The Toy Pit - Indianapolis 
The Toy Pit is Indianapolis' largest toy store and the areas only modern antique store. They specialize in all things collectibles, both vintage and modern, loose or in package.
Just a sampling of the merchandise includes: action figures, records, T-shirts, video games and rare comic books. The Toy Pit buys, sells and trades during regular business hours. 
9402 Uptown Drive, Suite 1600, Indianapolis, IN 
40 miles from Danville, IN
317-703-8697
Whether you are a kid at heart, are in need of the perfect birthday gift or you'd love to find entertainment for your child for the hot summer days ahead, there are many toy and hobby shops in our area.
What I love most about these shops is they are unique in their own way. Stop by these toy and hobby shops soon to experience the magic for yourself.