I discovered Singing Crust Bakery while out at the local farmers markets throughout the summer. It's been a great place to grab bakery items while at the markets. 
Until a few years ago, you could only find Singing Crust Bakery items at a few places. You could grab items at the farmers markets or by ordering them. They also supply the Oasis Diner with breads and pastries.
But a few years ago, Singing Crust opened a storefront in Clayton, Indiana, to easily supply the community with baked goods. Here's everything you need to know before visiting their storefront.
The Red Building in Clayton
I drove out to Clayton to check out the space, buy some baked goods and talk with the owner, Emily. Their building is hard to miss -- it's bright red. They are located just off U.S. 40 on the south side of the road, just past Ind. 39 when heading west. 
The space has a large area for baking and creating, a glass case to store and showcase some desserts and a wall of baked goods behind the counter. 
As customers were coming in, it was apparent that they were regulars and everyone knew each other. 
Breads & Desserts
I've had their breads before but I was excited to try some of their sweeter baked goods.
I was told their most popular items are sourdough, pretzel bread, challah bread, almond croissants, pecan pie bars, chocolate chip cookies and cinnamon rolls. Some of the items are always available, but some of the pastry and dessert flavors change with the season.
They bake their bread daily and offer a discount on day-old items, but there were only a few on the shelf. It was evident that the favorites sell quickly. I stopped in mid morning and a few favorites like sourdough bread were already low. But while I was there they put out freshly baked cinnamon rolls. 
You can order ahead of time if you want to make sure they have something in or if you have a larger order. They also offer ordering for holidays so you don't have to worry about making your own baked goods for your holiday gatherings.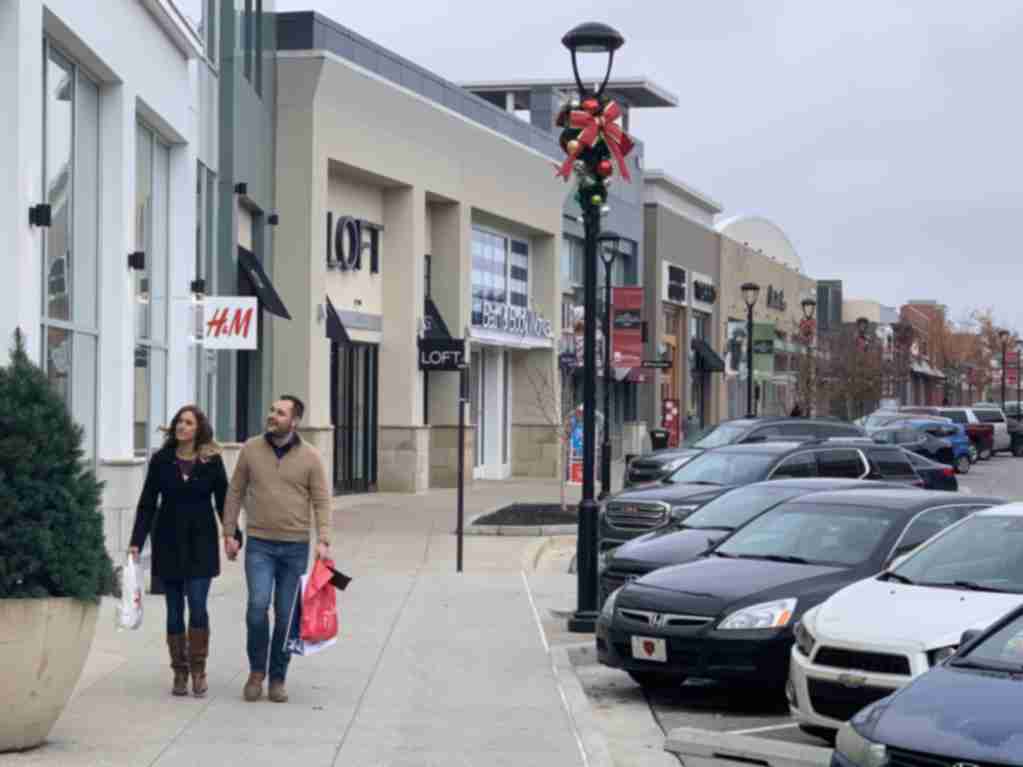 Stay Updated!
Sign up to receive the Weekly Insider or Monthly Planner newsletters for events, things to do, discounts, insider info and more!
Do Crusts Sing?
The name Singing Crust came from the sound or the singing when the bread makes a crackling sound as it cools after it is taken out of the oven. Since bread is how Emily made her start, and she had studied opera in college, Singing Crust was the perfect name for her business. 
Emily said in the beginning she had rented space in that building, along with other people who needed use of a commercial kitchen. 
When the owners decided they wanted to sell the building, she jumped at the chance to make it her own. She really enjoys having a storefront and hopes to continue growing her business.
I wasn't there long but as customers came in and were welcomed and many were known by name.
My Experience
Singing Crust Bakery offers so many great baked goods. This visit I bought the peasant loaf and the pumpkin pie dessert and a soft pretzel. 
I love bakery breads but sometimes the artisan breads I buy or try to make can have hard crusts, but this loaf was soft and everyone at our house loved it. The perfect sandwich bread. 
The pretzel didn't make it home. My kids and I shared it as a snack while we were out and about. But, I did save the pumpkin pie for a dessert later that day. I'm glad I didn't have to share that one. It was so good!
Next time I will buy some cinnamon rolls because they looked and smelled amazing. All items were tasty as expected but the warmth of the welcoming atmosphere was a pleasant addition.
You can order your holiday items on their website.