If you are looking for a fun and unique outing, then saddle up and head to Natural Valley Ranch in Brownsburg! Whether you are a novice or an experienced equestrian, there is something for everyone at this family-owned and operated ranch, and you don't have to venture far from civilization to find it.
Located just west of Ind. 267 at 6310 E. County Road 350 North, the ranch is open nearly every day of the year, weather permitting. They have a stable full of beautiful horses available for 30- and 60-minute guided trail rides and so much more.
To help you plan your outing, here are the top 10 things you need to know before visiting Natural Valley Ranch.
1. You're the Driver 
Unlike a lot of horseback riding facilities that follow the same exact path every day, at Natural Valley Ranch, you are shown how to hold and guide the reins for the horse you are riding.
That means every visit to the ranch will be a unique and memorable experience!
Don't worry if you are a first-timer or inexperienced rider, as I've got more great tips for you coming up. Being the driver isn't as scary as it might sound for a variety of reasons and the experienced staff at Natural Valley Ranch will help you gain confidence. So, don't let that keep you from trying this amazing experience!
A 30-minute trail ride is $30 a person, and a 60-minute ride costs $45. You must make an appointment online to ride the trails.
Click here for more information or to schedule your time.
2. No Riding Experience Necessary
If you've never ridden a horse, that is not a problem at Natural Valley Ranch. The trained staff are friendly and do a great job of making first-time riders feel right at home as they show them the ropes.
They specialize in helping inexperienced riders become comfortable very quickly, and even have specific horses with the right temperament to aid in the learning process.
Some of the horses have been walking the trails for so long that they can do it with little guidance from the rider if necessary.
If you want to learn even more, private riding lessons are also available at the ranch.
3. Appreciate the Natural Beauty While Riding
Since purchasing the land nearly 18 years ago, Marie Damler and her family transformed the ranch's 78 acres from a property that was once used as a junkyard into a beautiful, sprawling backwoods preserve.
The ranch features 50 acres of trails that stretch for several miles and include a creek, ravines and other beautiful vistas and natural surroundings. Your time at Natural Valley Ranch will provide you with a tranquil environment, making it seem like you are miles from civilization.
Yet the ranch is located close to plenty of Brownsburg shops and restaurants you can enjoy after your time with the horses.
4. Expect to Get Dirty 
Given the natural setting and the fact that the ranch is a working farm and in a wooded area, there's always the possibility of getting dirty. And that is part of the fun!
Embrace the ranch life and expect to get a little dirt under your fingernails. And on your clothes...so don't wear your finest duds. It might be time to invest in some boots if you don't own any before going.
I also recommend long pants, particularly jeans, and any other attire that you don't mind getting dirty or muddy depending on the conditions the day you ride.
5. Guided Trail Rides For Anyone Ages 4 and Up 
Children as young as 4 are welcome to take a guided trail, but only one person per horse is allowed. Double riding is not permitted.
For anyone older or those who think they might have trouble getting on a horse, Natural Valley Ranch has a great wooden platform to make it easy for virtually anyone to saddle up.
Don't let any little excuse keep you from giving this activity a try. I am a firm believer that it is beneficial for all of us to get out of our comfort zones from time to time to experience new things and check fun activities off our bucket lists, What better way to do that than in the great outdoors with the majestic horses at Natural Valley Ranch!
If you have never been on a horse before, the staff at Natural Valley recommend starting with their shortest 30-minute trail ride so you can get a feel for the experience. If you enjoy it, you can always come back for more.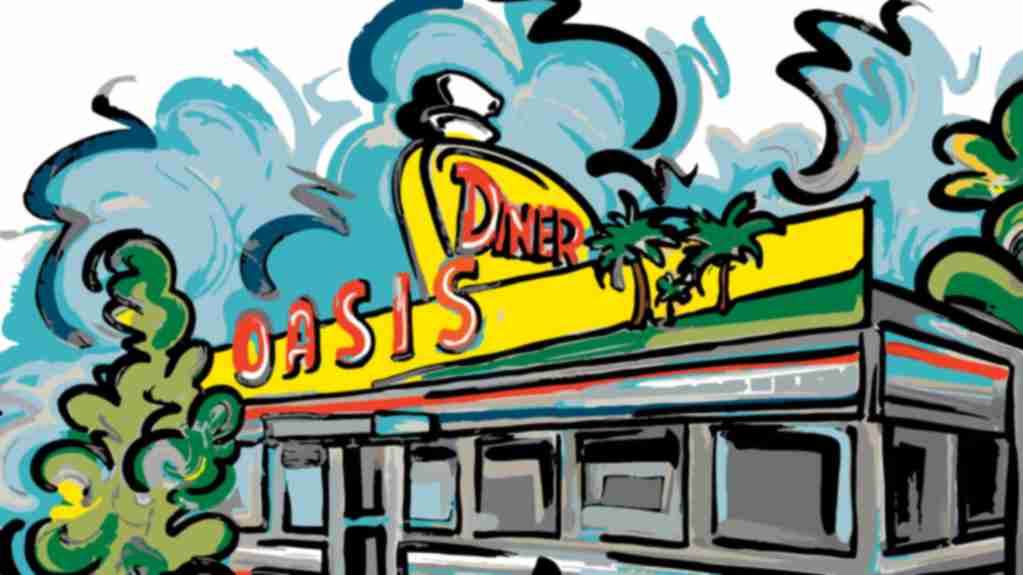 Free Visitor Guide!
Get your insider guide to all things Hendricks County by ordering a FREE Visitor Guide. Download or order a print copy today!
6. Safety First 
Proper safety ensures a fun and memorable day at Natural Valley Ranch. Helmets are required, and provided, for anyone under the age of 18, and everyone who rides is required to sign a waiver.
All horseback rides are available weather permitting, and no riders under the age of 4 are allowed.
Also, closed shoes (both front and back) are required for all trail rides and are recommended anytime you are visiting the ranch. Keep in mind this is a working ranch, so it is best to dress the part and that starts with proper footwear, preferably boots or sneakers.
And as I said before, long pants are recommended.
7. Overnight Accommodations Available 
Whether you decide to hop on a horse or just want to linger in the Hendricks County countryside for an extended stay, you can spend the night in one of two beautiful rental properties at the ranch.
A cottage on the property comes a little cheaper but can sleep up to 16 and the gorgeous log cabin while more expensive can sleep even more and is well worth the cost with an amazing view of a lake and accommodations you just wouldn't expect on a working horse ranch.
Either option would make a great weekend getaway for a group of friends or family members...or even for a gathering like a reunion or a corporate retreat.
Check out the listings and book your overnight stay on VRBO for The Cottage or The Cabin at Natural Valley Ranch and plan a memorable group getaway.
8. Don't Miss the Petting Zoo 
Horses may be the main attraction at Natural Valley Ranch, but there are plenty of other animals ready to capture your heart.
Every day when the ranch is open, you can visit the petting zoo or enjoy a pony ride for just $5.
Get up close and personal with goats, pigs, bunnies and more. This is truly a no-frills experience, but isn't that what a working ranch should be? 
Children will love it because they can get in the pins and up close with the animals, and it could even serve as an educational opportunity giving them a sense for what farm life and farm animals are like.
9. Plan a Group Event 
In addition to the trail rides, the ranch offers a host of activities that can make for a memorable and educational experience.
Why not bring your whole crew for a celebration not to soon be forgotten?
Plan a one-of-a-kind birthday party at Natural Valley Ranch. The two-hour party includes pony or horse rides around their arena, cake, a custom T-shirt and more.
The ranch also hosts some family-friendly events for the holidays. Don't miss Cookies & Cocoa with Santa or the Candy Cane Hunt in December.
Youngsters who can't get enough of the ranch life should check out their Summer Camp (for ages 8 and up) as well as the Spring and Fall Break camps.
10. Watch For Hank 
In addition to nearly two dozen trail horses and the animals in the petting zoo, there are also free-range chickens, ducks an assortment of cats and various other animals who roam the ranch.
But don't leave Natural Valley Ranch without visiting Hank, a friendly pot belly pig who acts more like the family dog and is known to sit for a treat.
Hank was a bit tuckered out during my last visit to the ranch, but it was clear that he rules the roost and is well-loved by all who visit Natural Valley Ranch!
Natural Valley Ranch
6310 County Road 350 North, Brownsburg
317-509-3577
Website and Facebook