After a two-year hiatus, the annual Doctoberfest is back! The event is hosted by Who North America in Camby, Indiana. 
Doctoberfest 2022 will take place on Saturday, Oct. 22 and will feature events like they've had in the past. But, Who North America owners Jany and Keith Bradbury have worked hard to make this year's return bigger and better. 
This year's event will be held at the Who North America facility in Camby, Indiana, and at the nearby Holiday Inn Airport Hotel, 8555 Stansted Road, Indianapolis. There will be a free shuttle to help guests go back and forth between the two locations.
Free Events

The events that take place at the Who North America facility do not require a badge so all are welcome to enjoy the activities and events. 
There will be three Punch and Judy Puppet Shows, which Jany has said would be great for kids.
There will also be a costume competition, a shoebox diorama competition and a custom action figure competition. There will be prizes for the winners. 
You can find entry forms and more information on their event page. The events at Who North America provide a great place to start if this will be your first year attending the event. They have a wide range of things to see and do while at their store. 
And don't forget to take a picture in front of the TARDIS! 
Badge-Required Events 
Spreading the event over two locations allows for more people to attend as well as more variety of activities. This year there will be panels and celebrity Zoom calls that will take place at the Holiday Inn Indianapolis Airport Hotel that will require a badge.
With your badge access, you will be able to enjoy panels and Zoom calls with those who have been involved or who are currently involved with the Doctor Who franchise.
You'll be able to hear form custom action figure creators, actors and more. The list of participants is still being finalized but you can stay up to date on the event page.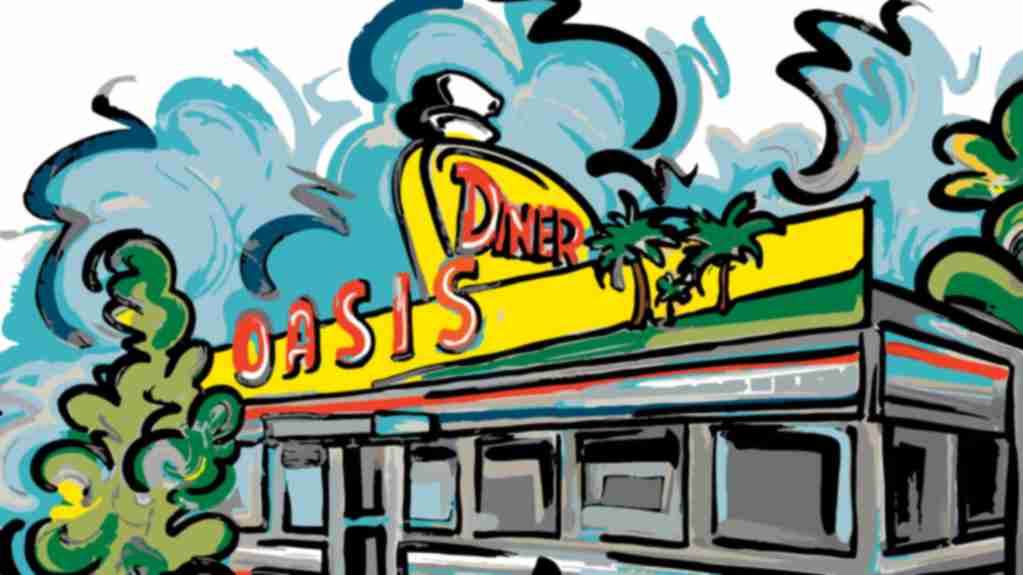 Free Visitor Guide!
Get your insider guide to all things Hendricks County by ordering a FREE Visitor Guide.
What is Who North America? 
Who North America started in 1998 when Doctor Who fan Keith Bradbury wanted to bring Doctor Who products to the United States. In 2016, Keith and Jany purchased their current location and have turned a love for Doctor Who into a detailed museum, event space and retail space. 
One side of the building is a museum which showcases a variety of items from Doctor Who. They have vintage figurines as well as items from the more recent Doctor Who movies.  
The other side of the building is retail where you can purchase everything from attire to DVDs to action figures and more. They even have Jamie Dodgers, a British cookie used by The Eleventh Doctor to fool the Daleks.
The rest of the building is used for movie viewings and games. They also have a Doctor Who pinball machine that is free to play.
A Welcoming Specialty Shop 
I often feel intimidated visiting specialty shops of any kind, especially if I'm not very knowledgeable on the subject. But, I felt so welcomed at Who North America. 
This summer, I visited with my two young kids. Jany was very welcoming and showed me around and explained things clearly when I had questions. They also allowed my kids to play the available games and made them feel welcomed, too. 
They also have a small selection of toys and items in their store that are not related to Doctor Who, which helped keep our 3-year-old's attention. 
Even if you don't make it to Doctoberfest 2022, I'd highly recommend checking out Who North America!
What they have available simply amazed me as a first-time visitor. 
Doctoberfest 2022 Details 
Doctoberfest 2022 will be on Saturday Oct. 22 and will have events at two locations. There will be free shuttle service between the Who North America facility and the Holiday Inn Airport Hotel.
While a badge is required to enjoy the speaker panels and celebrity Zoom calls, a badge is not required to shop the vendors at the hotel or shop and enjoy the events at Who North America. 
You can purchase festival badges and see updates on the official Doctoberfest website.