Easter arrives on April 9, 2023, and we have all sorts of fun ways to celebrate in Hendricks County, Indiana in the weeks leading up to that holiday!
Take photos with the Easter Bunny, take part in an adult egg hunt, watch the kids enjoy traditional egg hunts, take advantage of egg hunts for kids with special needs, hunt for eggs in the dark, shop local to fill those Easter baskets with inexpensive fun, complete scavenger hunts and more.
Who says egg hunts are only for the kids? Adults 21+ can get in on the fun at this inaugural event that's just for the grown-ups.
Visit the parking lot at Murphy Aquatic Park in Avon on April 8 from 1 to 5 p.m. for some of the best brews Central Indiana has to offer and shop several great food trucks to boot.
Admission includes a tasting cup for unlimited pours from more than 15 breweries, wineries, and distilleries from across the state. Then take part in the adult Easter egg hunt complete with prizes and live music! 
Advance tickets are available here or can be purchased at the gate if still available.
Photos with Bunny 
The perfect chance to capture sweet memories, Photos with Bunny will take place at The Shops at Perry Crossing in Plainfield again this year during select dates in March and April. Photos will be stationed in Suite F100, located between JCPenney and Ulta. 
Photos will be available for purchase and walk-ins are welcome. See the bunny's schedule below and hop to it!
March 24-26
March 30-April 2
April 6-8
Thursdays-Saturdays: 11 a.m.-7 p.m., Sundays: noon-6 p.m.
Flashlight EGG-STREME Hunt 
Come out to McCloud Nature Park outside of North Salem and try your hand at the Flashlight EGG-STREME Hunt on April 1 at either 8 or 9:30 p.m.
Teens and adults get to hunt for eggs by flashlight and even enjoy Peeps s'mores! Bring your flashlight and search for eggs along trails at McCloud Nature Park. But finding the eggs is only part of the challenge…
This program costs $5 per person, and advance registration is required by March 27.
To register for the 8 p.m. hunt, click here.
To register for the 9:30 p.m. hunt, click here.
The Great Egg Hunt at Washington Township Park
Cozy up with the Easter Bunny for photos from 9:30 to 10 a.m. on April 8. Then the hunt is on promptly at 10 a.m., and keep an eye out for golden eggs!
Hunts are divided by age with sections for little ones 2 and under, ages 3-5, 6-9 and 10 and over. 
No registration required. This program is free to attend and will take place at the Upper Park at Washington Township Park.
For more information, click here.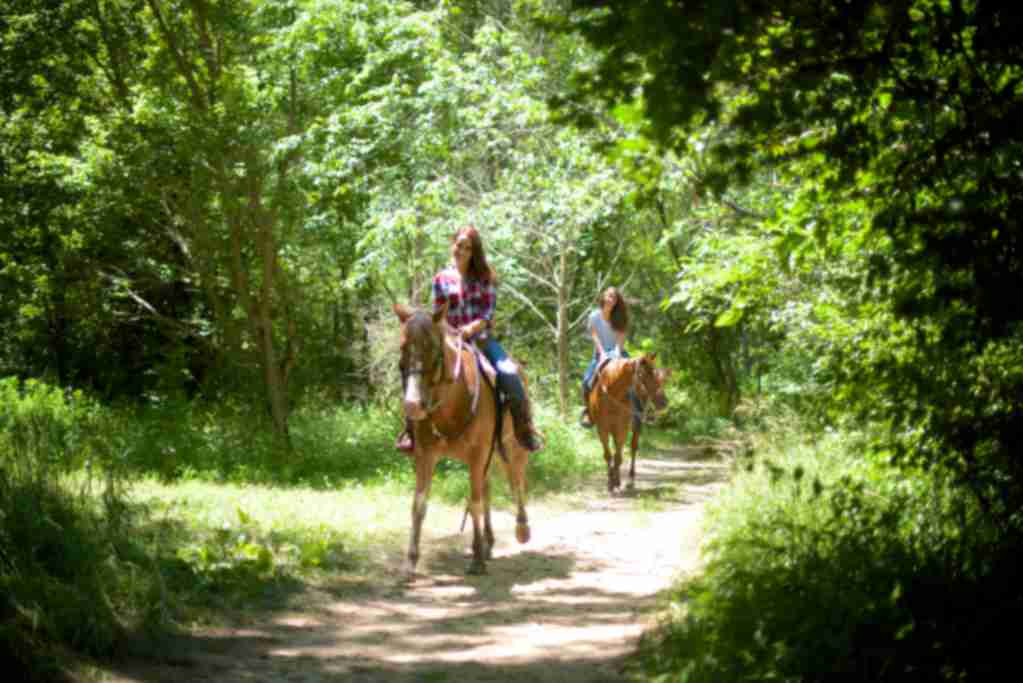 Stay Updated!
Sign up to receive the Weekly Insider or Monthly Planner newsletters for events, things to do, discounts, insider info and more!
Easter Basket Stuffer Event 
Join Nature's Workshop Plus in Danville for their Easter basket stuffer event March 24-April 8 from 9 a.m. to 5 p.m. each day. They will have carts full of fun, unique and educational things with which to stuff Easter baskets, and all of the featured items will be under $5.
They will offer Easter buckets there for FREE with a $25 purchase, or you can bring your own basket to fill.
Nature's Workshop Plus is a family-owned business located at 3055 E. Main St. in Danville, which features items to enhance your study of science and nature.
For more information about Nature's Workshop Plus, click here.
Easter Scramble at Talon Stream Park 
Join the Plainfield Parks & Recreation Department for an Easter Scramble from 11 a.m. to 1 p.m. on April 1! 
Grab your Easter baskets and little bunnies and hop over to Talon Stream Park in Plainfield.
The event will feature all the child-friendly attractions, such as pictures with the Easter Bunny, an "egg-stremely" exciting Easter egg hunt, music, crafts and even more at the Plainfield Parks and Recreation's 2023 Easter Scramble.
This event is free to attend.
Click here for more information.
Photos with the Easter Bunny 
Head out to Beasley's Orchard in Danville for Photos with the Easter Bunny on April 1 or April 8 between 10 a.m. and 2 p.m. each day!
Get the family dressed up and take professional photos with the Easter Bunny in a lovely spring setting! This event is open to pre-ordered time slots only.
Purchasing a time slot for $20 includes your reservation and a high-resolution digital image sent to your email within 72 hours.
Beasley's Orchard also offers prints of your image with a variety of sizes available. These prints can either be added during online checkout or upon arrival. 
For more information, including how to reserve your time slot, click here.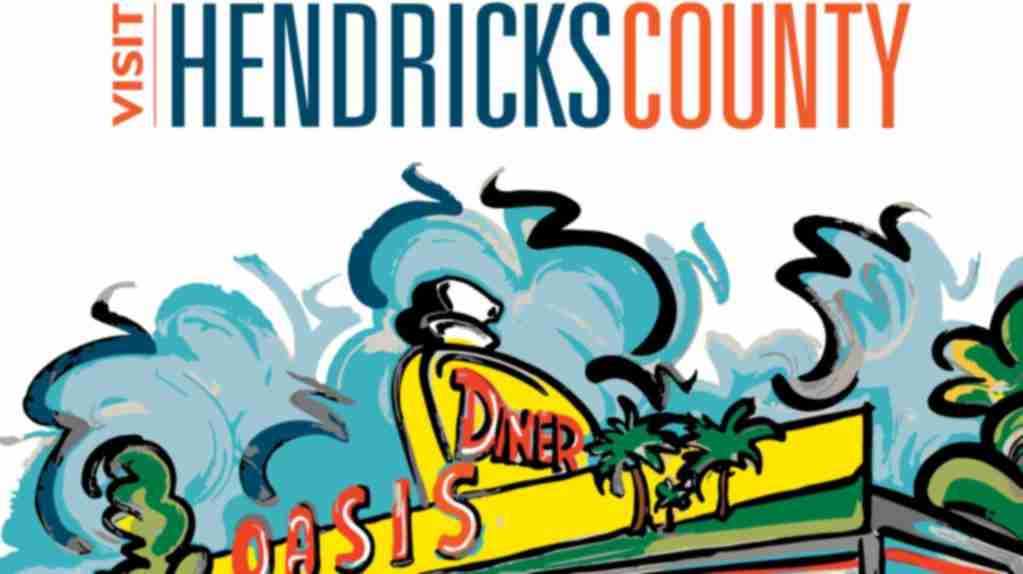 Free Visitor Guide!
Get your insider guide to all things Hendricks County by ordering a FREE Visitor Guide.
Special Egg Hunt 
Join The Well Community Church in Brownsburg for their seventh annual egg hunt for children with disabilities. This Special Egg Hunt will be held on April 8 from 2 to 5 p.m. This hunt was inspired by children in our community who deserve an egg hunt that meets their needs.
2 pm: Adaptive Egg Hunt: with magnetic eggs picked up by poles; perfect for children in wheelchairs or gait trainers.
3 pm: Sensory Friendly Hunt: quiet egg hunt with little stimulation for kids with autism or sensory processing needs.
4 pm: Family Egg Hunt: for kiddos with developmental delays who can hunt unassisted; siblings are welcome to join in the fun!
There is no age limit, and the church will have floating egg fairies to make sure each child has a successful hunt. Families can choose to have an egg buddy escort to take pictures, play games, assist hunters or even hold your coat.
This event is free, but registration is requested by clicking here.
Easter Egg Hunt at Ellis Park 
The Kiwanis Club of Danville and Danville Parks & Recreation join forces to bring their annual Easter Egg Hunt at Ellis Park in Danville on April 8 at 11 a.m.
Children ages 2-9 will have the opportunity to hunt for candy-filled eggs in three separate groups -- ages 2-3, 4-6 and 7-9. All children must be accompanied by an adult.
A few lucky hunters will find "eggstra-special" eggs that contain prize tickets! 
The Easter Bunny will also be there, hanging out in the Ellis Park Train Station beginning at 10:30 a.m. for photos with kids and families.
This event is free to attend!
Camo Egg Hunt
Try an adventurous twist on the traditional egg hunt with Hendricks County Parks & Recreation's Camo Egg Hunt! Held at W.S. Gibbs Memorial Park in Avon on April 8 anytime between noon and 4 p.m., this is sure to be unlike any other hunt on your list!
Camouflaged eggs are hidden along their trails, and each egg contains a clue to the answers on a scavenger hunt list. If you can find all the correct answers, you can earn a small prize. Perfect for older kids who may appreciate more of a challenge!
No Easter baskets needed. Meet at the Firefly Shelter.
For more information, click here.
Easter Egg Hunt at Hope Community Church 
Hope Community Church in Brownsburg is hosting a traditional Easter Egg Hunt at 10 a.m. on April 8. 
For the eighth consecutive year, the church will host a community Easter egg hunt where there will be 15,000 eggs to find.
Areas will be separated for specific ages (0-3, 4-6, 7-9, 10-12) so everyone leaves with lots of fun, prizes and treats.
This egg hunt is free to attend, but advanced registration is requested by clicking here.
Happy Easter to you from all of us at Visit Hendricks County!