The month of May is the time of year when most homeowners begin working earnestly in their yards. It's time to fertilize, plant, mow and grow. Fortunately, there is a place in
Hendricks County
where all of your gardening and yardwork needs are met: 
Cox's Plant Farm
in
Clayton, Ind.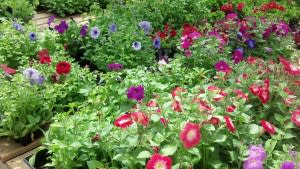 Cox's Plant Farm is a family-owned business that started in 1970 and now sprawls across more than 20 acres right off U.S. 40 at County Road 0, making it one of the largest nurseries and greenhouses in Indiana -- and also making it a perfect solution to a big project for me and my wife. We bought a bank-owned house a little over a year ago. From what our neighbors tell us, the house had sat empty for several months before we purchased it, so as you might imagine, our yard was completely out of control when we moved in. We spent most of last summer ripping things out, cutting things down, and killing weeds and a huge patch of ivy on steroids. Now that the Summer of Demolition has passed, we're finally to the point where we want to plant things, grow things and add some color to our yard.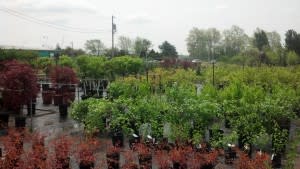 It's a daunting task for us because we know almost nothing about landscaping, so I stopped in at Cox's Plant Farm to see if they might have any flowers or something that would improve our bland yard. Oh, they have flowers alright. Greenhouses upon greenhouses upon greenhouses of them. I lost track of how many greenhouses they have that are stuffed full of every type of flower and plant you could think of ... and then some. Being a landscaping dummy, it was overwhelming. One employee of Cox's Plant Farm, however, noticed my deer-in-the-headlights look and took pity on me, asking me if I needed help. I wound up explaining to her what our gardening desires and issues are:  lousy soil, lots of shade on one side of the house, lots of sun on the other, and we want something that can withstand a pretty good amount of negligence on our part.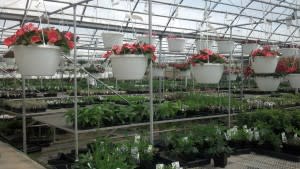 She showed me several varieties of plants that met all of our criteria, plus she offered a multitude of suggestions on how to improve our soil situation, which would open the door to quite a few more varieties of plants. Then I went outside to the nursery and had the same experience with another employee when discussing shrubbery for the front of our house. After that, I headed inside to their gigantic store that is jam packed with shovels, rakes, fountains, lawn furniture, picnic tables, garden edging, seeds, bulbs, lawnmowers, weedeaters, parts for all kinds of garden equipment, stuff to make things grow, stuff to make things die, shepherd's hooks, peat moss, yard decorations, and on and on and on.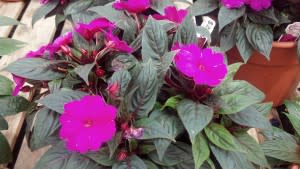 I even found huge barrels of grass seed in a half-dozen varieties, which is perfect since I have a big bare spot in my lawn where I can't get grass to grow. I explained my challenge to a Cox's employee, and he instantly knew the type of grass seed that I need. He also had some tips on how to maximize the growth potential of the seed. It was an incredibly valuable trip to Cox's Plant Farm, in terms of knowledge that I gained as well as the huge variety of options we have to choose from for our big project. I came home with a phone full of photos and ideas to show my wife. Cox's prices seem real fair to me, too, so I'm looking forward to making some big strides in our yard this spring and summer without having to take out a second mortgage on our home. If you can think of something that you need for your yard, odds are overwhelming that Cox's Plant Farm has it. Make sure you visit
Hendricks County
, and see what Cox's Plant Farm can do for you!
Cox's Plant Farm
6360 S. County Road 0, Clayton, Ind.
(317) 539-4632
Spring hours:  8 a.m. to 8 p.m., seven days a week
Summer hours:  9 a.m. to 6 p.m., seven days a week
Winter hours:  9 a.m. to 5 p.m., seven days a week