With spring quickly approaching, Hendricks County's wedding and event venues will fill up fast.
Fortunately, we offer a wide variety of options for those seeking a smaller or more intimate space for an upcoming wedding, corporate retreat or any other gathering.
Let's get to the list:
1. The Blanton House
The Blanton House has proven to be a classic and quaint offering in Danville as a favorite for weddings for years. 
Traditionally, people take advantage of the outdoor canopy they provide during the warmer months, but this property provides so many options that you are only limited by your imagination.
Someone who wants an intimate reception in an old mansion, could choose to use the inside of this historic brick building surrounded by mature woods. 
This estate boasts everything you need for any small wedding or event.
2. Avon Gardens
If you're seeking a grand natural landscape for your outdoor wedding, look no further than Avon Gardens. 
For floral lovers, this is an ideal spring wedding location. This intimate garden venue is perfect for anyone seeking wedding photos in an immaculately curated landscape.
You can choose to have your ceremony using their pond as a backdrop and then moving underneath one of their beautiful canopies for the reception. They have so much to offer here and the views are breathtaking.
If you choose Avon Gardens, ceremony decorations are included. Catering flexibility is offered as well, allowing you to choose between outside catering or their own food services.
3. Washington Township Park Pavilion
Located in the lower portion of Washington Township Park, the Pavilion offers the perfect size venue for your small wedding or corporate event.
With the capacity to host up to 300, the facilities could support larger events, but are ideal for smaller ceremonies. 
The exposed wood, high ceilings and natural lighting make this venue special for any indoor ceremony or reception. It also boasts a beautiful outdoor patio area that overlooks a pond that has become a popular spot for wedding ceremonies.
Tours of the facility are available on Thursdays. Virtual tours are available any time. 
4. Martha's Orchard
Family owned since 1832, the beautiful orchard grounds and large barn make an ideal location for an intimate wedding.
If you're seeking a country or small farm vibe for your wedding, there are few places on this property that can provide it.
Like most of the other options in this list, it offers both indoor and outdoor options for any event.
Martha's Orchard is available to book 10 months out of the year and sets itself apart from other venues of similar size by offering internal catering and wedding cakes for reasonable prices.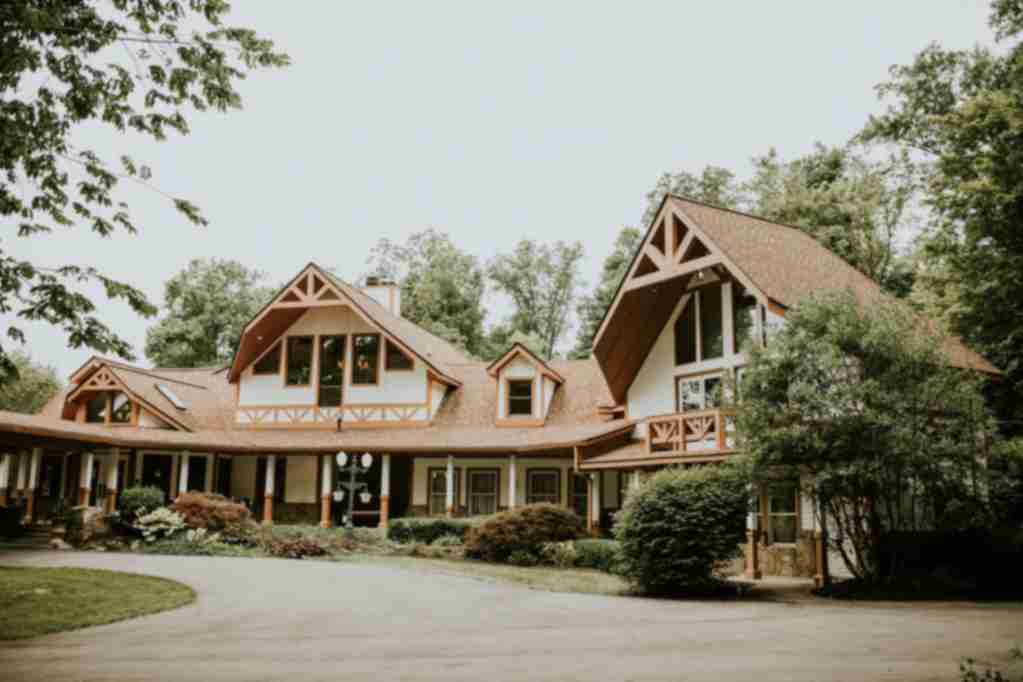 Free Wedding Guide!
Get your insider guide to all things Weddings in Hendricks County with our FREE Wedding Guide. Download or order a print copy today!
5. Memories Wedding Barn
This family-owned-and-operated facility in Clayton provides a great location and a beautiful facility for small events, primarily weddings.
Memories Wedding Barn boasts a temperature-controlled barn. With vaulted ceilings and beautiful wood walls, this breathtaking venue will truly make any wedding or other event special.
Perfect for 150 people, Memories Wedding Barn is sure to provide an intimate ceremony if that's what you seek.
6. Hummel Park
If a great park with multiple options including an open-air pavilion or indoor facility sounds like the perfect match for your event then Guilford Township's Hummel Park in Plainfield might be for you. 
It offers indoor and outdoor options for special events, but they do not allow alcohol in any of their park locations. 
The indoor Guilford Township Community Center is available year-round, and provides a great option for a wedding or a family reunion that provides a welcoming environment located near playgrounds, trails and a creek.
Hummel Park's outdoor facility, The Charleston Pavilion, is designed for weddings, company picnics and other large-scale outdoor events. It remains available for rentals taking place in the spring, summer and fall.
I would suggest calling now to make a reservation for either location.
7. SpringHill Suites
My final small venue recommendation can be found in one of our hotels.
The SpringHill Suites Indianapolis Airport Plainfield recently renovated its entire facility including a room that's perfect for meetings or even a small wedding.
With doors that lead directly to an outdoor fire pit and patio with comfortable seating, you are able to expand your options for space to re-connect with friends and family.
They even allow any caterer for events and have a lobby bar that can add to the celebration.
More Information/Help
If there is anything we can do to help you during your journey, please feel free to reach out and request more information. 
And if you do decide to get married in Hendricks County, we can help by finding the best hotel room rates for your out-of-town guests and by providing free welcome gifts delivered to the hotel for those guests.