As a part of my role as Sales Manager for Visit Hendricks County, I assist event organizers in finding the right venue for their gathering.
From small weddings and baby showers to large conferences and events with hundreds of attendees, I work with a wide range of planners and organizers looking for the perfect space in Central Indiana. 
In the past, we have covered our most unique event spaces, the best spaces for parties and reunions and our most popular event venues that offer both indoor and outdoor use, but today I want to showcase our best small meeting spaces.
If you're planning an upcoming family or class reunion, baby shower or small meeting and don't want to break the bank, these are the spaces for you.
Hendricks County 4-H Fairgrounds and Conference Complex
Typically known for hosting large scale events like the Hendricks County 4-H Fair or the Indiana Fishing Expo, the Fairgrounds also possesses some of the best small meeting spaces in the county. 
Located in Danville, Indiana, the Fairgrounds has a number of smaller board rooms and classroom-size rooms of various square footage.
The Cartlidge Barn is also located on the grounds, and can act as a perfect hybrid indoor/outdoor event space.
These rooms can host anywhere from 10-75 people, depending on how you'd like the room set up.
County Parks
Regardless of what town you're seeking to host an event, Hendricks County likely has a park or government space available.
On the south side of the county, Plainfield has the Guilford Township Community Center at Hummel Park, which is a popular indoor option. The park has several outdoor shelters and gazebos available, all of which are outfitted with charcoal grills and picnic tables. These venues are fit for anywhere from 25-100 people.
On the north side of the county, Bundy Lodge at Arbuckle Acres Park in Brownsburg is an excellent option. This cute little building is outfitted with with a kitchen area, restrooms and doors that go out to a patio area with picnic tables. 
If you're seeking to host an event in Avon, there is an excellent outdoor shelter at Avon Town Hall Park. Additionally, Washington Township Park Pavilion Center possesses three great rooms in addition to a lake-side patio.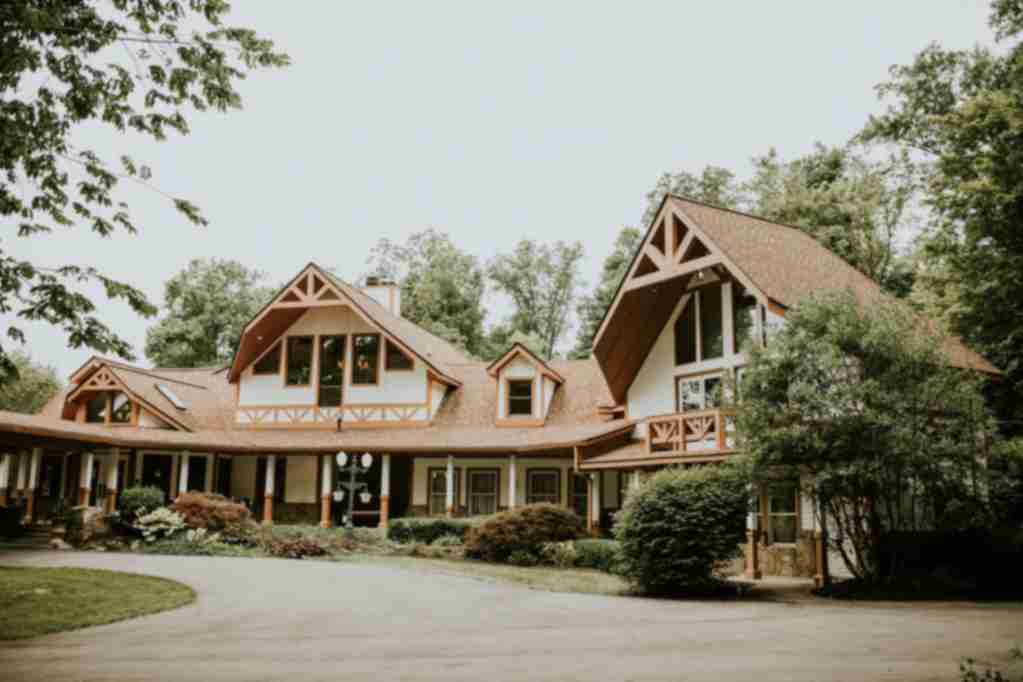 Free Wedding Guide!
Get your insider guide to all things Weddings in Hendricks County with our FREE Wedding Guide. Download or order a print copy today!
Hotel Meeting Spaces
Located within The Shops at Perry Crossing in Plainfield, the Courtyard by Marriott offers convenient meeting spaces tailor-made for small meetings and events. The rooms range from 342-1,034 square feet and are capable of hosting between 8-100 people, depending on the space you choose.
The Hampton Inn in Plainfield boasts an excellent 1,000-square-foot space, ideal for meetings of 50-75 people. The Hampton allows outside alcohol and catering as well as rental AV equipment. Additionally, the room is equipped with a 100-inch screen fit for any presentation or viewing experience.
Also located in Plainfield, the Springhill Suites offers a ballroom, board room and two conference rooms made for 30-80 people. These spaces are strictly for professional meetings, and are not used for birthday parties.
Golf Courses 
Similar to the county parks, Hendricks County has golf courses spread throughout the county, many of them with meeting spaces.
West Chase Golf Club in Brownsburg has a lounge with a bar, as well as a 3,600-square-foot pavilion. The lounge is ideal for smaller events of 75, while the pavilion is capable of hosting up to 250 people for a reception, meeting or awards dinner.
The Prestwick Country Club in Avon has a reception space capable of hosting 180 people for a private party of any variation. In Clayton, Deer Creek Golf Club has a pavilion with a large wrap-around porch, fit for events of 230 people (if both spaces are utilized). They also have a full-service kitchen with an extensive menu.
Twin Bridges Golf Club in Danville is the perfect setting for an intimate family gathering, ready to accommodate small occasions up to parties as large as 180.
Additional Spaces
Not often considered, especially by locals, is the American Legions in both Brownsburg and Avon, which provide good options for larger-sized groups. 
If you're looking to host a birthday party with fun activities close by, the Richard A. Carlucci Recreation & Aquatic Center, which adjoins Splash Island Family Waterpark and houses Splash Island's indoor version in Plainfield offers an affordable space for birthday parties as well as meeting rooms for other gatherings.
As you can see, Hendricks County has a variety of unique meeting spaces. Whether you're planning a birthday party, corporate meeting, club gathering, or family get-together, there's a space for everybody.
If you have questions regarding the available meeting spaces in Hendricks County, please visit our groups and meetings page on our website, or feel free to contact us.