Fall in Indiana is beautiful but fall in Hendricks County, Indiana, is beautiful and delicious!
Many local shops create special, fall-inspired dishes that are only available for a limited time.
This isn't intended to be a comprehensive list by any means. But here are five I recommend you try this season:
Gourmet Popcorn 
Yup. Popcorn. It may seem like an odd choice for a fall favorite, but if you've ever had PopAKernel Popcorn, you know that it can easily be a dessert. 
During the summer, you can often find them at local farmer's markets but during the fall and winter or really anytime, you can stop by their shop off Ind. 267 and Airport Road in Brownsburg. You can see how they create their gourmet popcorn and pick up a variety of flavors. 
They have both savory and sweet but their fall flavor, which will be released in October, is peanut butter caramel. It's a great snack for cool nights, and it makes for the perfect seasonal gift.
Pumpkin Ice Cream
It's inevitable to have a handful of warm days during Indiana's change of seasons. I use those warm days as an excuse to get some ice cream.
Mandy's Ice Cream shop offers a variety of flavors but they bring out their fall flavors in September and October.
In late September, I tried their pumpkin ice cream, and it was delicious. They offer a few other fall-inspired flavors including Apple Pie and S'more flavored ice cream, and they said they'll reveal one called Witches Brew in October. 
Mandy's Ice Cream has two locations -- Brownsburg and Pittsboro -- where you can try a cool treat on those hot fall days.
Another location that usually rolls out seasonal ice cream flavors can also be found in Avon at Danny's Mexican Ice Cream.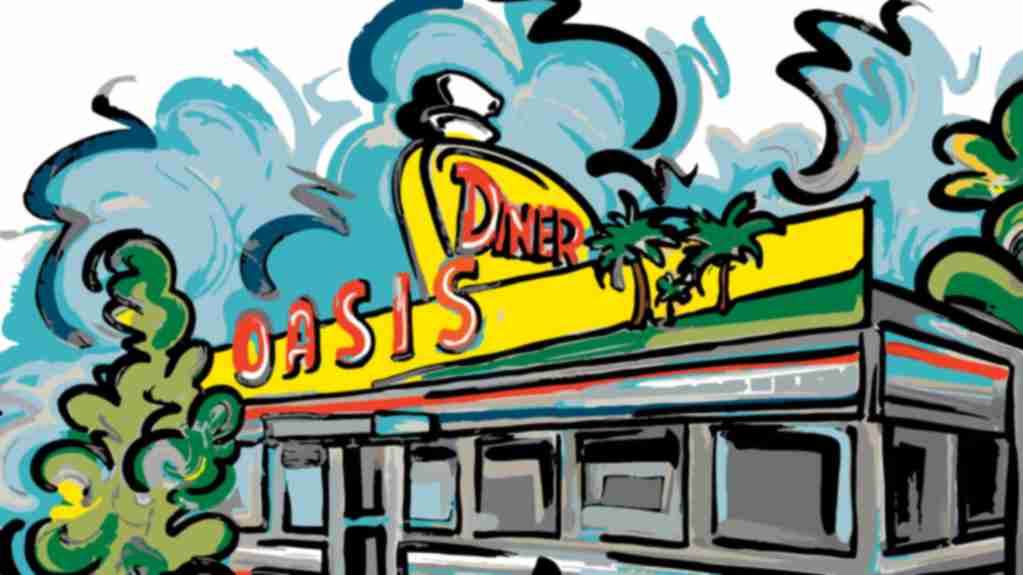 Free Visitor Guide!
Get your insider guide to all things Hendricks County by ordering a FREE Visitor Guide.
Anything from The Beehive
The Beehive in Danville is a great spot for lunch or a coffee and treat. Last winter, we'd go to the Danville Public Library then walk over for a coffee and cookie treat.
Everything I've had at The Beehive has been delicious. 
In September, we stopped in to check out their fall menu which wasn't completely finalized. While Pumpkin Cheesecake was my choice, our 3-year-old couldn't say no to a double chocolate cookie with M&Ms. 
The Beehive also has prepared meals to go which makes for an easy and tasty dinner to bring home.
Singing Crust
The Singing Crust in Clayton is filled with bakery goodness. 
Besides the picture perfect shelves of bread, the bakery offers a variety of sweets. 
I tried their S'more Bar and Pumpkin Bar, and they were delicious. You can get individual bars and slices of pie or pick up a larger portion to share.
While this bakery doesn't offer a real place to sit and enjoy your treat in their shop, it seemed like no one was a stranger. There were several people in line, and the staff seemed to know most of them by name and chatted with everyone.
That belonging and community feel added to the sweetness of the desserts! 
Bread Basket Cafe & Bakery
Locals can't wait until after Labor Day when Bread Basket Cafe & Bakery rolls out their fall creations. 
This year they've created a Caramel Apple Cake that looks almost too pretty to eat. Almost. 
You can order it to go and take it to a fall gathering or you can enjoy it in the cafe. 
I'm keeping my eyes open for their pumpkin torte which I've heard has been a huge hit in previous years. They also offer many other seasonal desserts and breads in their cozy eatery. If you are hungry, this is definitely the place to visit.