I don't even pretend to be a walker, hiker, biker or horseback rider. So, I'm the last person in the world who should provide our visitors and residents insider advice on the top trails in Hendricks County, Indiana. 
Lucky for you though, I know who to ask. After extensive research (picking the minds of our amazing Hendricks County park leaders), I have compiled a list of the 10 Most Popular Hendricks County Trails to explore and become one with nature.
1. Arbuckle Acres Trail (Brownsburg)
This paved trail is located in the lower section of Arbuckle Acres Park, 200 N. Green St., where hikers can enjoy an easy hike that winds through a 16-acre parcel of woods. 
The trail parallels White Lick Creek for a good distance before climbing uphill to a bend in the trail. 
The elevated bridge to cross the creek provides a picturesque perspective of the creek and lower area.
Length: Nearly a mile. Difficulty: Easy to moderate.
2. Avon Town Hall Park Trail (Avon)
Featuring a 10-foot wide paved trail that loops through Town Hall Park, 6570 E. U.S. 36, this trail offers a diverse mix of scenic and environmental views.
Some of the highlights include a 9-acre lake, open space, woods and native Indiana prairie and wetlands. The trail is handicap accessible and fun for all age groups and skill levels.
The park itself has a number of additional amenities including a couple of playgrounds, outdoor ping pong tables, a disc golf course and so much more. This is also a great park to lay out a blanket and enjoy a picnic next to the lake.
Length: 1.5 mile. Difficulty: Easy.
3. Beaver Ridge Trail (Plainfield)
This scenic trail in Sodalis Nature Park offers hikers amazing views in a pristine wildlife refuge. 
The trail meanders through mature woodlands, providing views of the 5.5-acre pond below and offers a chance to observe the flora and fauna.
While beautiful, the trail also is flat making it a favorite for hikers with limited mobility and has benches periodically to rest, relax and take in the nature.
Sodalis Nature Park has become a popular location to see wildlife, to bring your rods and fish and enjoy a picnic.
Length: 0.6 mile. Difficulty: Easy.
4. Blanton Woods (Danville)
This scenic path provides great opportunities for the inexperienced and experienced hiker. 
This trail through Blanton Woods offers a tranquil and relaxing place to get views of White Lick Creek, wildlife or even to take in a little mushroom hunting. 
Follow any of a number of trails to experience creek crossings, hill climbs, bird-watching podiums, bat houses, wild flowers and more.
You can find parking in a small lot at the corner of Sycamore Lane and East Columbia Street just north of Ellis Park and the amphitheater.
Length: More than 4 miles. Difficulty: Moderate.
5. Bluebird Trail (Avon)
Washington Township Park, 115 S. County Road 575 East, is home to numerous trails ranging in difficulty from easy to hard. 
The Bluebird Trail comes with the highest recommendations as it provides a picturesque, leisurely stroll through the woods.
The Bluebird Trail also offers easy access to some of the park's intermediate trails as well as the historic Iron Whipple Truss bridge built circa 1876.
Length: 0.13 miles. Difficulty: Easy.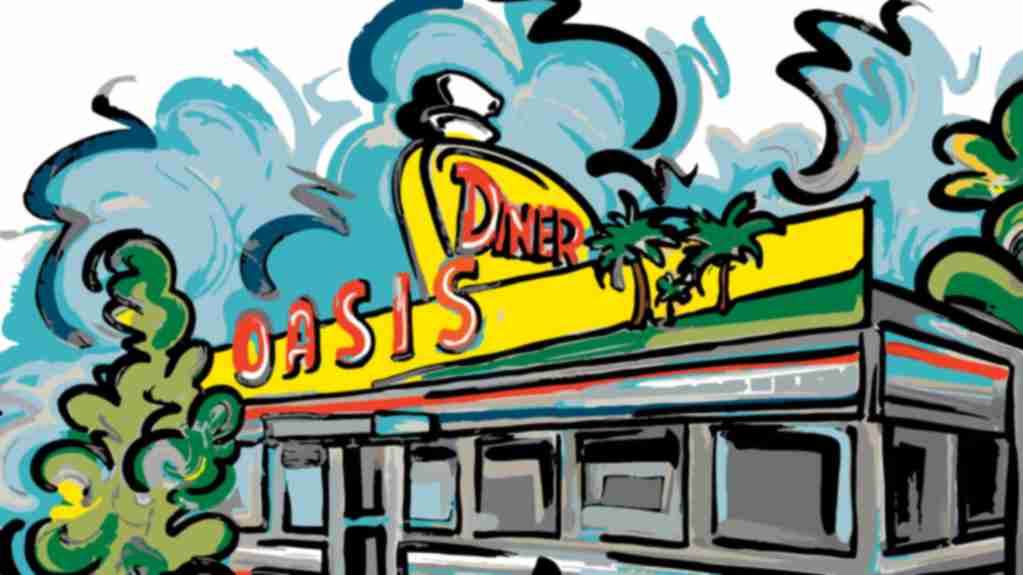 Free Visitor Guide!
Get your insider guide to all things Hendricks County by ordering a FREE Visitor Guide.
6. B&O Trail (Brownsburg)
The former railroad turned newly paved trail provides an easy hiking or biking experience for anyone.
The B&O Trail currently extends from Raceway Road westward past Ronald Reagan Parkway and Ind. 267 to about County Road 500 East in Brownsburg.
Parking can be found at the Ind. 267 Trailhead. The trail will eventually extend 16 miles through Hendricks County. Equestrian trails are planned for future expansion.
Length: Nearly 9 miles. Difficulty: Easy.
7. Maple Ridge Trail (Brownsburg)
The main section of this crushed stone trail in Williams Park, 940 S. Locust Lane, isn't rigorous though a number of secondary trails that lead off it are a bit more challenging. 
The natural trails sit on 45 acres and provide a nice hike with elevation changes and ravines that lead to White Lick Creek. 
In the spring, you may stumble across a morel mushroom, and in the fall, the colors are beautifully sprinkled throughout the property.
Williams Park also has a splash pad to cool off in the summer after a long hike and their popular Blast Off wooden play structure that kids love.
Length: 2-3 miles when you include the secondary trails. Difficulty: Moderate.
8. Red-Tailed Ridge Trail (North Salem)
This trail offers hikers spectacular views of McCloud Nature Park as it passes over the park's centerpiece, its 100-year-old historic iron truss bridge over Big Walnut Creek. 
It then traverses mature woodlands, and crosses through grasslands and prairie providing a varied hiking experience that can be enjoyed by hikers of all abilities.
While you're at the park make sure to visit their Nature Center to learn more about the property and make sure to take a moment along your journey to appreciate the views of this scenic nature preserve.
Length: 1.1 miles. Difficulty: Moderate.
9. Vandalia Trail (Amo/Coatesville and Plainfield)
In many ways, Hendricks County has two trails in one along the former Vandalia Railroad, as the two sections do not link.
A more newly paved portion of the Vandalia Trail extends from Amo to Coatesville. This portion tends to be popular for horseback riding, far away from the hustle and bustle of city life. Ample parking in Amo provides plenty of room for horse trailers.
In Plainfield, the paved trail runs from County Road 500 South to a trail head at County Road 900 South, and has some nice spots, especially when it crosses White Lick Creek at Franklin Park.
It also extends through older portions of Plainfield, behind subdivisions and businesses and crosses several busy streets.
Length: About 3 miles from Amo to Coatesville and about 2 miles in Plainfield. Difficulty: Easy to moderate.
10. White Lick Creek Trail (Plainfield)
Beginning at the Richard A. Carlucci Recreation & Aquatic Center, 651 Vestal Road, the White Lick Creek Trail is the centerpiece of Plainfield's trails system.
This paved trail meanders south along White Lick Creek down to Hummel Park where it hooks up with a number of other wonderful trails.
Hikers, bikers and walkers can get wonderful views of the creek. At Friendship Gardens Park, the trail crosses over White Lick Creek on an old iron truss bridge that was relocated from southern Guilford Township.
Length: 6 miles or more depending on the route. Difficulty: Easy to moderate.