We're not far away from peak fall colors here in Hendricks County, Indiana, and since I work for Hendricks County Parks & Recreation, I have a pretty good idea of where to find the beautiful autumn foliage that makes the season so colorful.
Fall colors generally peak around here during the last few days of October and the first week or so in November, depending on a number of factor. The fall foliage is pretty darn amazing a week before and a week after peak colors.
For a spot to be a favorite of mine to view fall colors, it has to have one or more trails tucked into some woods so that you get that feeling of being fully enveloped in fall color. I'll give you some of my favorites, as well as some other suggestions, and then you go explore for yourself and let me know your favorite spots.
1. McCloud Nature Park
Some may call shenanigans on this one, since the parks department that I work for operates McCloud Nature Park right outside of North Salem, but McCloud has long been my favorite park in Hendricks County -- even before I began working there.
McCloud has 6.5 miles of trails that wind through its 232 acres, much of which is wooded with multiple species of trees that gives it a neat multi-colored look in peak season. (Insider tip:  My favorite trail is Acorn Pass.) 
The park remains a very popular spot for family photos and senior photos. Throw in our historic truss bridge, Big Walnut Creek, wetland habitat observation deck and other neat features and programs in the park, and you've got a prime spot to spend your autumn days.
But don't just rely on my bias in giving McCloud home field advantage. It's been named one of the Top 10 spots in Indiana to view fall colors!
For more information about McCloud Nature Park, click here.
2. Burnett Woods Nature Preserve
A close second to McCloud Nature Park, in my book, is Burnett Woods Nature Preserve in Avon -- one of Hendricks County's hidden treasures. This 80-acre preserve that's operated by the Central Indiana Land Trust is full of oak, hickory, maple, black walnut and tulip poplar trees that explode with color in the autumn.
Burnett Woods boasts two trails that make loops through the park. The blue trail is a half-mile long, which is great for the really young ones or the old ones like me who can't seem to get my knees, ankles and hips all working right at the same time. The red trail is 1.2 miles long and a little more challenging, and the way the two trails are set up, you can easily walk the red and blue trails for a nice 1.7-mile hike under a canopy of brilliant autumn leaves.
For more information about Burnett Woods Nature Preserve, click here.
3. Natural Valley Ranch 
For something a little different, why not take a ride on a horse through some fall colors? You can do just that at Natural Valley Ranch, which is tucked along White Lick Creek in Brownsburg. Natural Valley Ranch encompasses 78 acres, and you can take guided horseback trail rides there. You can also hike and fish there or book an overnight stay at The Cottage or The Cabin.
The miles of trails that wind through Natural Valley Ranch are mostly wooded, so the fall colors remain rich. Make sure to bring the whole family as you can even see and interact with farm animals while you're there in their small petting zoo.
For more information about Natural Valley Ranch, click here.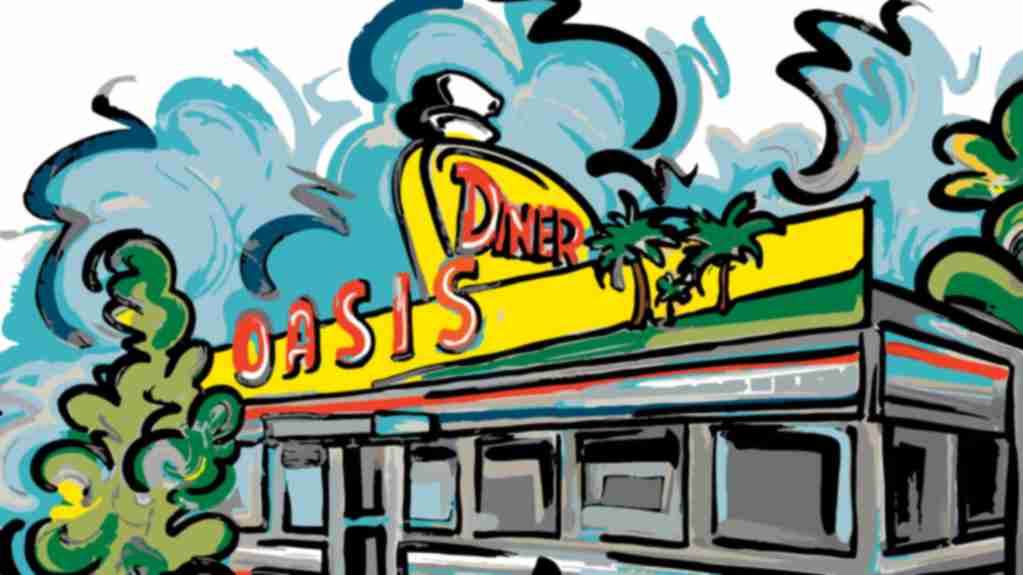 Free Visitor Guide!
Get your insider guide to all things Hendricks County by ordering a FREE Visitor Guide. Download or order a print copy today!
4. Sodalis Nature Park
I'm very familiar with Sodalis Nature Park in Plainfield, as our department operated it until May of 2019 when the Town of Plainfield took over operations. Sodalis is a 210-acre property with 3.5 miles of trails of varying lengths within it, all surrounded by woods. (Insider tip:  My favorite trail there is Bat Haven.)
Sodalis also has a 5.5-acre pond, so the fall colors are doubled as the trees reflect off the water. You can do some catch-and-release fishing from the ADA-accessible pier there, or have lunch under the big pavilion within the picnic area in the park.
Sodalis Nature Park is open from dawn to dusk daily, and it is free to enter.
5. Vandalia Trail 
Two sections of the Vandalia Trail run through Hendricks County. Plainfield Parks & Recreation operates the Vandalia Rail Trail within the town limits of Plainfield, and it's part of the impressive 20-mile-long trail system throughout town. The Vandalia Rail Trail in Plainfield is paved and is a popular spot for bicyclists, joggers, and walkers.
Of course, my favorite section of the Vandalia Trail is the one that our department operates from Amo through Coatesville to the Hendricks-Putnam County Line, where it connects with People Pathways and runs all the way to Greencastle.
Our section of the trail is 4.1 miles long, and it's paved the entire way. There are trailheads in Amo and Coatesville with modern restrooms at each location that are open through the end of October. There are also bicycle repair stations at each trailhead.
Ride your bicycle, jog or walk along our section of the Vandalia Trail, and you'll find yourself under a beautiful canopy of trees for much of the way.
For more information about the Vandalia Rail Trail in Plainfield, click here. For more information about the western portion of the Vandalia Trail, click here.
More Options
Those are my five favorite spots in Hendricks County to see fall color, but that certainly isn't the entire list. Here are several more suggestions: