Some of the best cocktails are mixed up right here in Hendricks County, Indiana!
Find just the right libation for your next date night with your sweetie. Discover the perfect drinks to pair with your girls' night out. Or throw back a few specialty drinks, along with some great grub, when you gather with the guys.
With a wide variety of mixed drinks found throughout the county, you are sure to find just the right one to pair with any occasion. I found eight local establishments that serve up some pretty unique adult beverages.  And you will only find these signature cocktails in Hendricks County.
So select your designated driver or schedule an Uber...and then join me in a toast to Hendricks County!
Hoosier Roots in Pittsboro
In addition to some amazing menu options, Hoosier Roots offers a wonderfully eclectic drink menu. The drinks are as pretty as they are tasty. Each cocktail is served in a container that matches the vibe of the drink, with well-thought-out garnishes to top off the experience.
The Espolon Prickly Pear Margarita is the most popular drink at Hoosier Roots, and for good reason. Not your typical margarita, it is made with Esponlon Blanco, Bauchant, Prickly pear syrup, and lime. I sipped on this cocktail on a recent night out with my girlfriends, and it was simply delightful.
The pellet-shaped ice cubes ensured my drink never got watered down, and was just another example of the attention to detail with the cocktails at Hoosier Roots.
If you follow Hoosier Roots on Facebook, you will also see that they offer a variety of daily cocktails not on the traditional drink menu. So, you can literally try something new (and amazing) each time you visit. The ever-changing list of cocktails often includes a variety of sangrias and the option of sangria flights.
The ladies and I got to try out one of that day's special drink items, the Orangecello. It was the perfect way to cap off a sweet evening with friends!
Hoosier Roots
26 E. Main St.
Pittsboro, IN 46167
317-892-0071
The Prewitt in Plainfield
The Prewitt might be the newest place to offer up specialty cocktails in Hendricks County, but their bartending skills are well-honed.
Try their Old Fashioned for a new take on an old favorite. The Prewitt makes it with bourbon, popcorn simple, Jamaican #2 bitters and Angostura bitters and is topped with orange peel. If you are feeling extra adventurous, ask to try it smoked!  
I like my cocktails on the sweet side so this next one is perfect for me. The S.B.N.T.S.(sweet but not too sweet) includes vodka, peach, pear, house-made sour and soda water.  
After dining on some fabulous food at The Prewitt, skip the traditional after-dinner coffee and try The Peanut Gallery. Part dessert, part java-infused cocktail, The Peanut Gallery consists of vodka, double espresso, peanut brittle bourbon cream and house-made bourbon cream whip with a peanut brittle garnish. Delish!  
The Prewitt
121 W. Main St.
Plainfield, IN 46168
The Locale in Brownsburg
You can find both fine dining and an array of irresistible adult beverages at The Locale. 
The Bikini Tini sounds like the perfect cocktail to usher in warmer weather. This cocktail consists of a blend of citrus vodka and coconut rum, which is a beachy twist on an original martini. With this drink in hand, you can imagine yourself at a swim-up bar in a pool somewhere in the Bahamas! 
Additional intriguing cocktails at The Locale include the Georgia Peach, Chocolate and Lemon Drop martinis. 
On a recent visit to The Locale, I thoroughly enjoyed a blueberry lemonade, another perfect summertime drink. My drinking buddy, Debbie, was thrilled with her Banana Sunrise, made with banana rum, orange juice, pineapple juice, sprite and grenadine. Cheers to summer...and cocktails that remind you of a warm island oasis!
932 E. Main St.
Brownsburg, IN 46112
317-858-8400
Opa! in Avon
I have heard quite a few plates break in this Greek-themed restaurant as everyone yells Opa! But trust me, you will want to hold on tight to your glass to avoid spilling a drop of their sumptuous cocktails.
If you are a fan of the popular Greek pastry, baklava, then you will no doubt want to order the Baklava Martini. I haven't had the chance to try it myself, but I hear it tastes just like the dessert it is named after. And I'm all for drinking my desserts!
Another great option at Opa! is the Sangrita. This cocktail puts a fabulous Greek spin on the classic sangria. It is made with a blend of Ouzo liquor (commonly used in Greece and has a black licorice flavor) Moscato, mint and cherry flavor. 
Opa!
7900 E. U.S. Highway 36
Avon, IN 46123
317-707-7513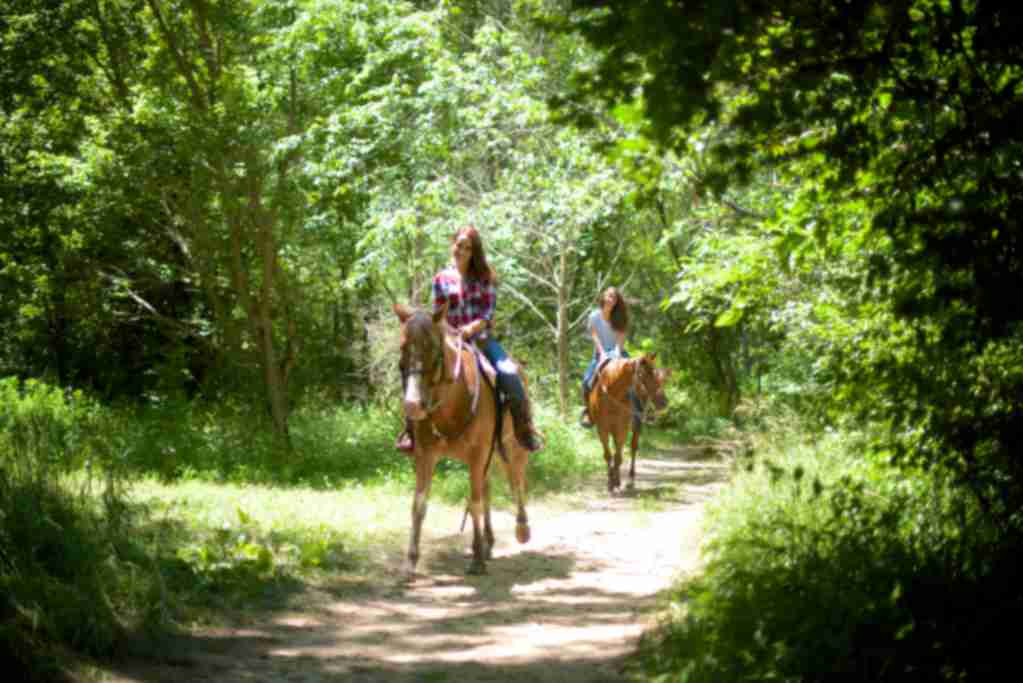 Stay Updated!
Sign up to receive the Weekly Insider or Monthly Planner newsletters for events, things to do, discounts, insider info and more!
Boulder Creek in Brownsburg 
A popular spot for celebratory dinners, ​Boulder Creek is well known for both its excellent food and its stellar cocktails.
The Raspberry Lemon Drop is a crowd favorite, offering a fun and flavorful twist on the traditional martini. This festive drink is made with raspberry vodka, Chambord, lemon and simple syrup. Yes, please!
A newer addition to the Boulder Creek bar is their Legacy Margarita: This margarita was developed in partnership with Maestro Dobel Tequila to help celebrate Boulder Creek's 25 years of service to the community. Made with Maestro Dobel Batch Tequila, Orange Curacao, Legacy margarita mix and lime, this margarita sounds delish and worthy of any celebration!
I would be remiss if I didn't also mention Boulder Creek's Black Dahlia Martini as this is my friend Debbie's favorite cocktail. This delectable martini is made with raspberry vodka, Cointreau, raspberry liqueur and Prosecco. I think Debbie might be on to something here!
Boulder Creek
1551 N. Green St.
Brownsburg, IN 46112
317-858-8100
Rush Off Main in Brownsburg 
During the warmer months, the outdoor patio at Rush Off Main is the place to be with a cocktail in hand, of course! Although, you can enjoy these signature cocktails inside all year long.
The Rush Punch is my cocktail of choice at Rush Off Main.  Made with Blue Curacao, sweet and sour and their house-made pineapple-infused rum....this cocktail goes down easy. At just $6, it is both delicious and affordable.
If you are a fan of bloody marys, you will definitely want to try their Main Street Mary. This drink starts with Rush Off Main's house-made bloody mary mix and is topped with a pretzel stick, mozzarella stick, chicken wing, bacon, celery, and a pickle!
It is both a drink and a meal in one!
Rush Off Main
5767 N. Green St.
Brownsburg, IN 461112
317-286-7002
Nonna's by So Italian in Plainfield
There are several tempting cocktails at Nonna's by So Italian. Pop in just for drinks or pair these cocktails with some mouth-watering Italian food.
Their Italian Margarita is a fun take on the traditional cocktail. It is one of the most popular drinks at Nonna's for a reason, with its fresh blend of lime juice and tequila...and a shot of amaretto, giving it a unique twist.
The Tiramisu Cocktail is like dessert in a glass! The main ingredients in the tiramisu cocktail are coffee liqueur, Ghirardelli chocolate sauce and cream, and then it is topped with fresh whipped cream. 
Even their Piña​ Colada is far from the basic cocktail you find at most chain restaurants. Nonna's by So Italian makes their Piña Colada from scratch with fresh pineapple juice, coconut and coconut and crème.
As they say in Italy when raising a glass...Cin Cin!
Nonna's by So Italian
5020 Cambridge Way
Plainfield, IN 46168
317-839-3777
Mason Inn in Pittsboro 
Taking this cocktail journey full circle, I'll finish up back in Pittsboro for drinks at the Mason Inn.
If you are feeling amorous, why not try their Love Potion? This wine-based cocktail is made with strawberry vodka and is the perfect choice for a romantic date night.
If you are in the mood for something tropical, consider ordering an Under the Seas. This banana-based cocktail is made with lemonade and sounds simply sublime.
Celebrate another year around the sun with Mason Inn's Birthday Cake Shot. Complete with strawberry icing and sprinkles, this shot really takes the cake! Not your birthday? Go ahead and indulge anyway...I won't tell!
Mason Inn
1 W. Main St.
Pittsboro, IN 46167
317-892-8200
Bottoms up! And cheers to the amazing mixologists of Hendricks County!